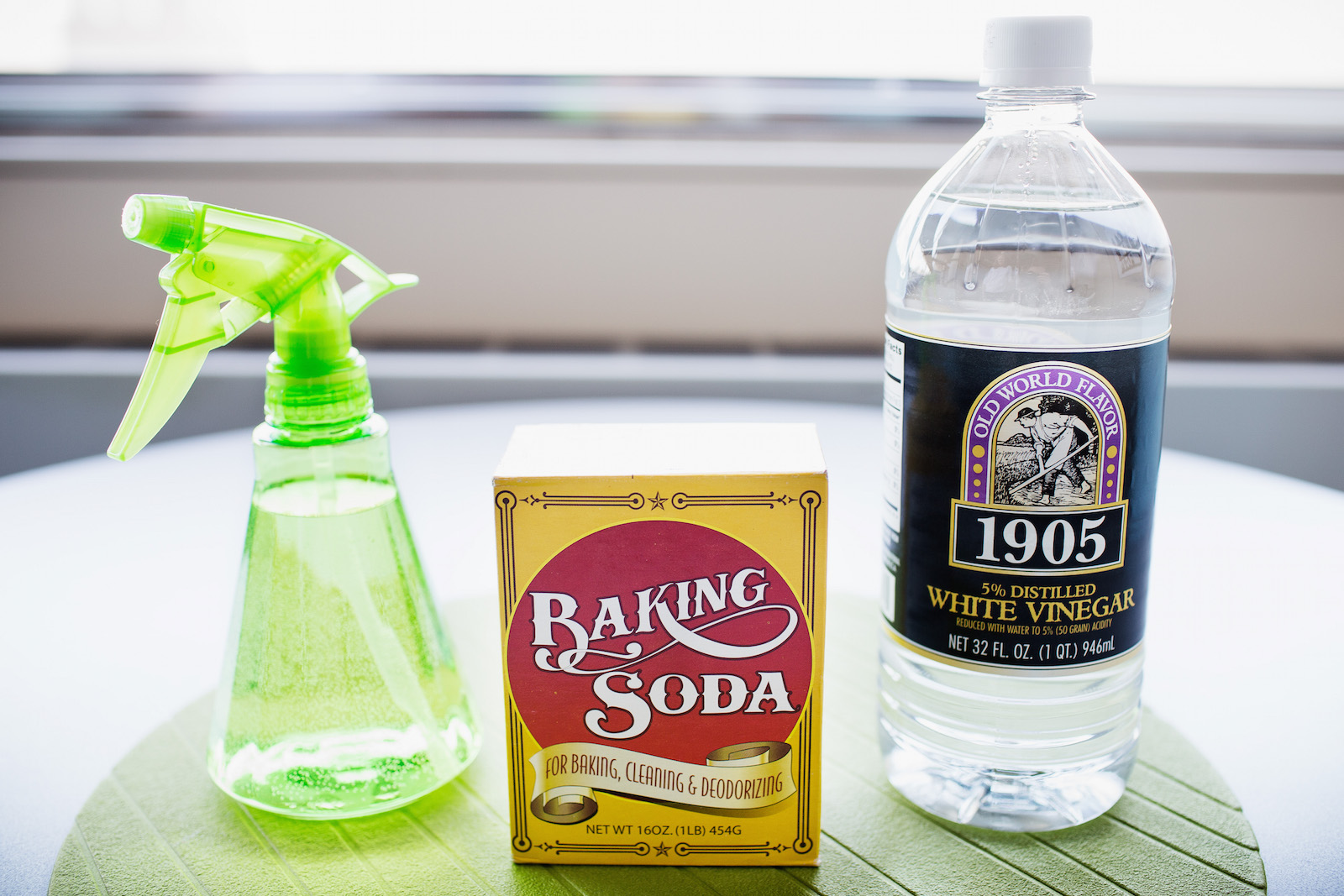 Green Recipes for Spring Cleaning
The windows are open, fresh air is circulating, and you know it's time to spring clean. At my house, the windows, tiles, and hard-to-reach dusty corners all need some serious scrubbing.
Being an informed consumer in the realm of household products is important in keeping a healthy home, so I was happy to attend the Healthy Living/Reducing Toxics seminar sponsored by The Whole U and the UW Combined Fund Drive. Nancy Uding of the Washington Toxics Coalition (WTC) presented. WTC does the important work of advocating for stronger regulations to eliminate sources of chemicals that are harmful to our health and the environment. As Nancy explained, "Federal law regulating toxic chemicals is stuck in the 1970s."
But there's a lot you can do. Here are WTC's top 10 tips for safer cleaning:
Make your own cleaning products
Use fewer products
Learn how to read labels
Buy from companies that fully disclose ingredients
Avoid unidentified fragrance in products or use fragrance-free
Avoid antimicrobial products; use soap and water
Focus on safe techniques in kitchen and bathroom vs. disinfectants
Wash hands regularly with plain soap and water
Practice safe storage and safe usage
Get involved and support groups such as Washington Toxics Coalition
Let's focus on the #1 tip: Making your own cleaning products. "Cleaning products commonly contain toxic chemicals, such as the antibacterial triclosan that has been linked to cancer," Nancy said. "Fragrances contain hormone-disrupting phthalates, and drain cleaners contain dangerous caustic ingredients."
Nancy taught us how to easily start a healthy household cleaning routine and she described ingredients to avoid that lurk in common cleaning, beauty, and fix-it products. A big takeaway? Baking soda and vinegar aren't just for muffins and salads anymore. Check out these four easy recipes for your own cleaners.
All-Purpose Cleaner
1 cup white vinegar
1 cup water
Put in labeled spray bottle
Bathroom Cleaner
Baking soda
Natural liquid soap
Use to scrub porcelain fixtures with a sponge
Window Cleaner
1/2 cup vinegar
1 quart warm water
Few drops liquid soap (optional)
Spray on window and rub off with crumpled newspaper. For dirty outdoor windows, wash with soapy water, rinse, and squeegee
Drain Cleaner
1/2 cup baking soda
1/2 cup vinegar
Kettle of boiling water
Pour baking soda in drain first, then vinegar, let bubble. Follow with kettle of boiling water. If clog is stubborn repeat or use a mechanical snake.
These recipes are much cheaper than buying natural cleaners. I just have to open the cabinet, grab two ingredients and a sponge, and I'm ready! I tried the baking soda in the bathroom and it works great.
Want even more info and tips? WTC's website is amazingly informative. Check out their healthy living section and read why exposing your family to toxic flame retardants and PVC should be avoided, and why some cosmetics are safer than others. Learn how to avoid phthalates in toys, and learn how to best manage lawn pests and weeds. Moms and dads: check out Safe Start for Kids, which includes a guide to safe plastics to use for packing our kids' lunches.
Have a favorite DIY cleaning tip? Share it in comments below.