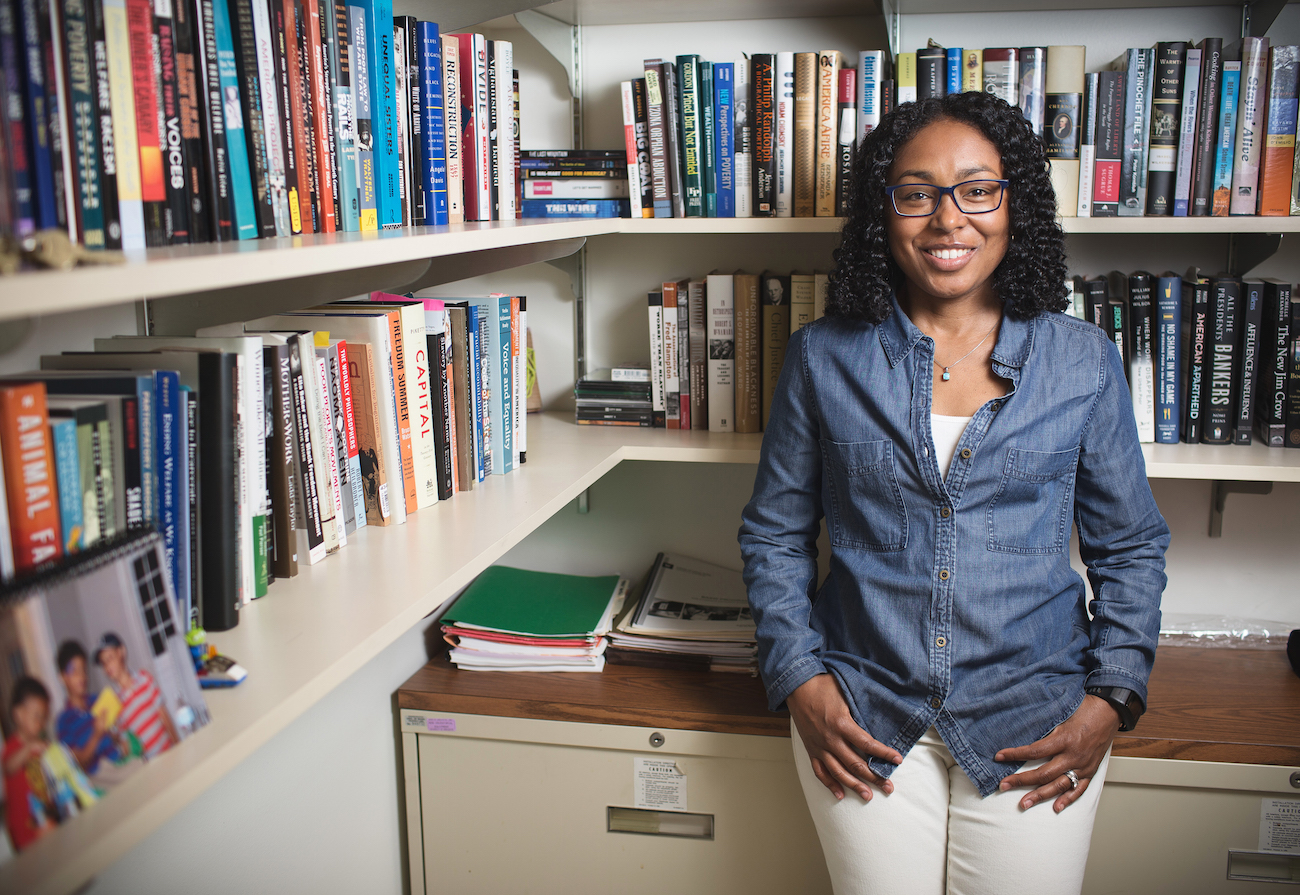 Faculty Friday: Amelia Gavin
Amelia Gavin is an associate professor in the School of Social Work and the director of the bachelor of arts in social welfare program. Her research explores racial and ethnic disparities in birth outcomes.
"I'm very interested in why black women are nearly twice as likely as their white counterparts to deliver a low-weight or pre-term infant. That disparity looks worse for Native American women," Gavin said. "We've had all these innovations in technology around what to do in pregnancy, but we still have these disparities. What could explain them in a resource-rich place like the United States?"
To find out, Gavin does a life-course analysis of a mother. Did she grow up poor? Did she have adequate food and shelter? Was she traumatized as a child? Less evident tensions include constant change, such as moving from one household or school to another, as well as the possibility that institutional discrimination and day-to-day prejudice could take a toll on physical or mental health. And what about the mother's own experience in the womb?
Gavin says one solution might be to address all of these stressors long before pregnancy. Can we intervene earlier — with activities during or after school, for example — to promote the well-being and self-esteem of future mothers?
"We're kind of under the impression that once you come under pre-natal care, you can eat better and stop smoking and drinking — like that's going to take care of the 20-plus years of stress or trauma you experienced," Gavin said. "But that all manifests itself in your biology and translates to the fetus and what they experience in utero."
---
Gavin received a B.A. from the University of Wisconsin and an M.P.P., M.S.W., and Ph.D. from the University of Michigan. She appears in the upcoming documentary In Utero directed by Kathleen Man Gyllenhaal, which is screening at the Seattle Film Festival in June. Tickets are available here.