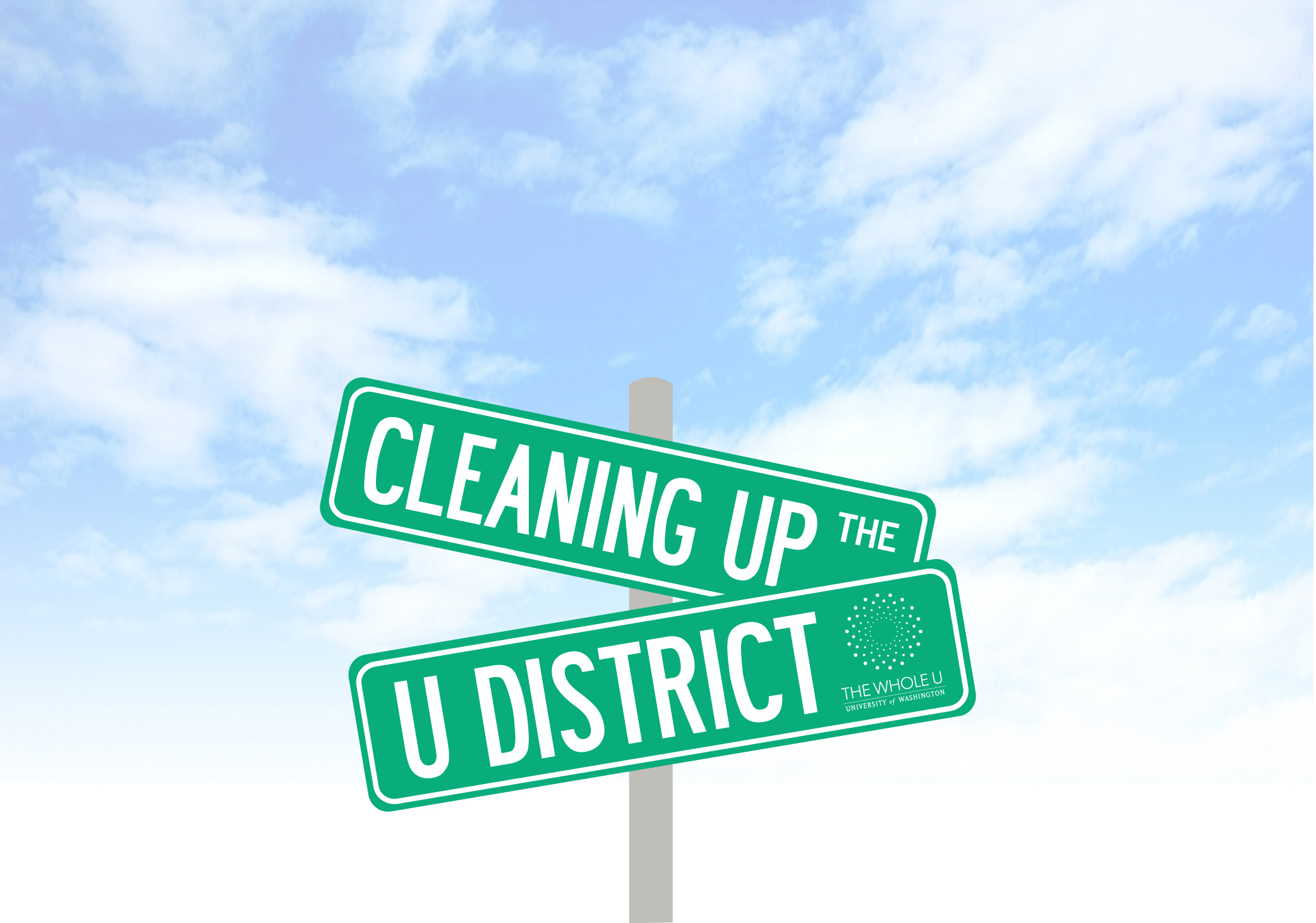 U-District Clean Up this Saturday!
I love clean things. Clean kitchens, clean cars, but most of all, clean neighborhoods.
That's why I also love the U-District Clean Up, and this year it's happening on Saturday, May 9.
The U-District Clean Up takes care of raking, sweeping, and picking up trash just in time for the U-District Street Fair. It's an annual event open to the community and their families, and it's a great activity to enjoy in the spring.
Last year was my first time going to this event, and it was the most enjoyable time I've ever had while picking up trash. Not only did participants have the option to wear official-looking orange vests and use trash grabber claws, but every person there was full of enthusiasm and ready to freshen up the district while having fun.
If you're the type that loves to compete, you might also appreciate that they don't just assign volunteers a section of the district and let them loose. They make it a contest. When teams are out tidying up the neighborhood, they're encouraged to bring any interesting items back for the Trash Contest that occurs after all of the teams have returned. Because the U-District is such a unique place, there's plenty of opportunity to get creative with this one. The competition last year was divided into categories such as, "Most Romantic," "Best Mother's Day Gift," and "Best Lawn Ornament." Winners of the competition receive prizes donated by local businesses and organizations. One prize from last year was a pair of tickets to Bumbershoot for an entire day!
Although it is somewhat of a competition, it's probably the friendliest one of all time. People laugh and joke because, ultimately, we're not there to win stuff (even though that part is pretty neat); we're there to connect with our community and make our neighborhood the best looking one around.
My favorite memory from last year that I will never forget took place as my team cleaned up broken glass on a sidewalk around Brooklyn and 43rd. While I was sweeping, a woman that lived in the building came out and thanked us for cleaning up the shattered glass. Although she was a complete stranger, it was great to see firsthand that we really were making a difference.
If you're still not convinced that this event is absolutely worth going to, there's also free food. They serve breakfast before the clean up and pizza afterwards.
Whether you live in the U-District, work in it, or both, you have every reason to don your working clothes and come see what this event is all about. Join us this year at University Heights Center (5031 University Way NE) on Saturday, May 9 at 9:00 a.m.
Last year, the first 100 people to show up got free t-shirts too, so don't be late!