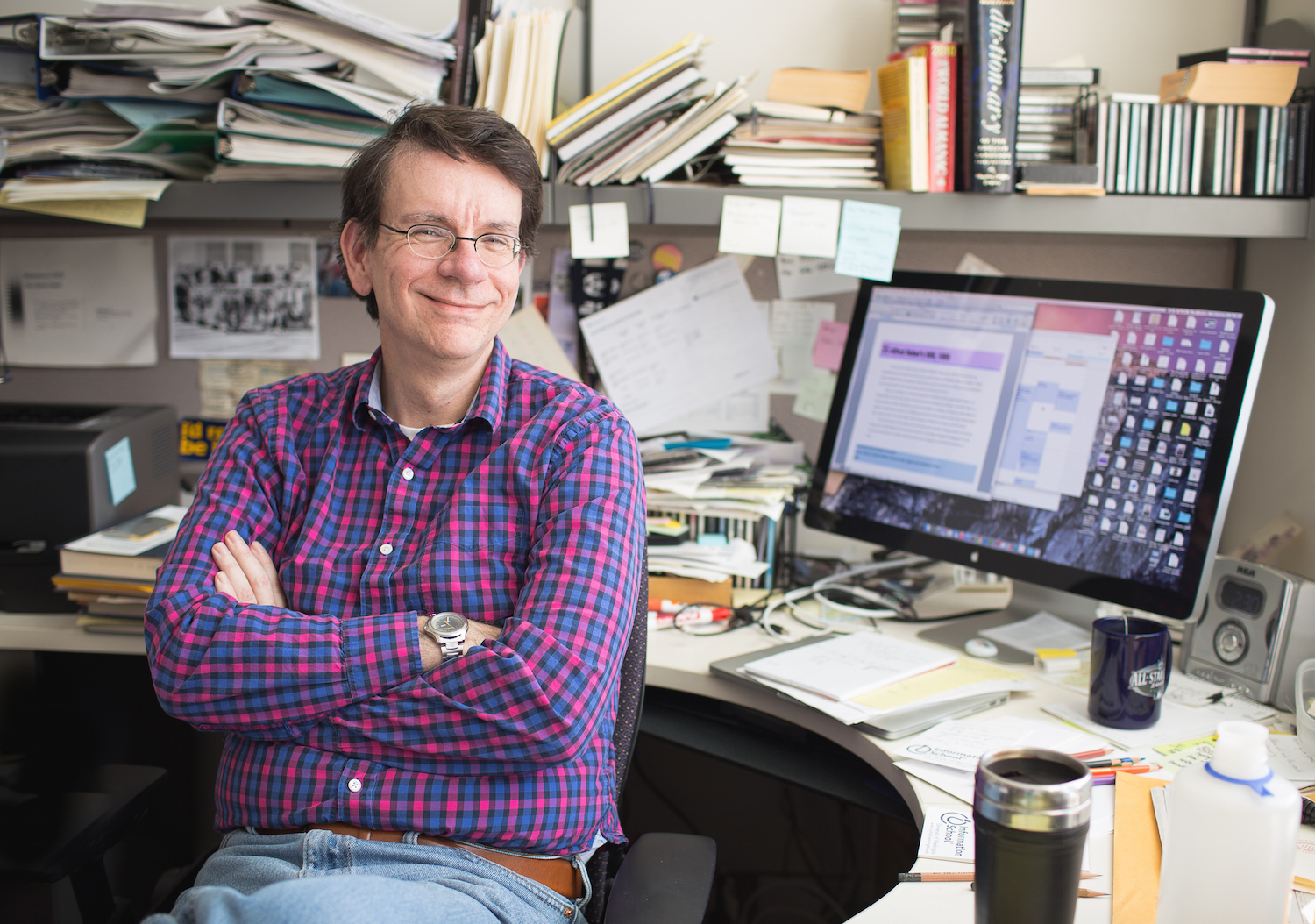 Faculty Friday: Joe Janes
Joseph Janes is an associate professor in the Information School and the chair of the Masters of Library and Information Science program. His research looks at the evolving state of libraries and the role information plays in defining the human experience.
"We're an information species," Janes said. "To most people, a rock is just a rock, but to a geologist it tells you the history of the world. A ticket stub that for anyone else is a piece of garbage might remind you of your first date. We make information all the time, and in return information makes us who we are."
Janes is the host of a podcast called Documents That Changed the World. There have been 37 episodes to date, spanning from the Book of Mormon to Barack Obama's birth certificate. This spring, he is one of four candidates running for the presidency of the American Librarian Association, which has 55,000 members. The election began on March 24 and closes today at noon.
"People think librarians are nice and they like us, which is terrific, but what we really are is critical," Janes said. "We are critical infrastructure like roads and bridges and telecommunications, and our school is preparing the next generation of professionals to lead the way forward."
---
Janes has an A.B., an M.L.S., and a Ph.D. from Syracuse University. He came to the UW in 1999 and has been the parliamentarian of the UW faculty senate for the past 15 years. His most recent book, Library 2020, is a compilation of essays about the future of libraries. You can find him on Twitter @joejanes.