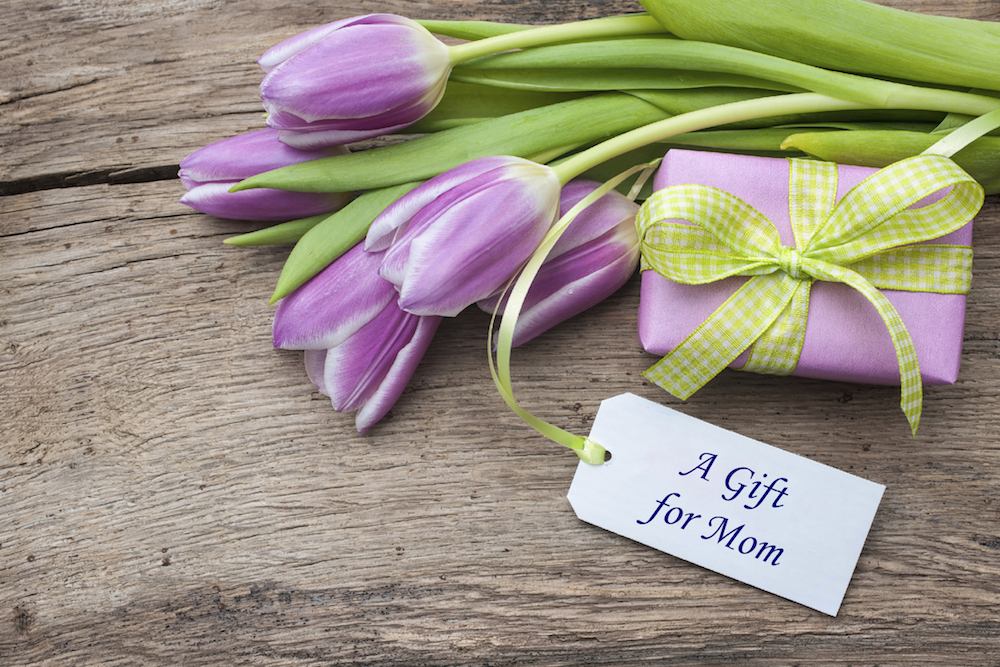 Treat Your Mom With Our Discount Network This Mother's Day
Mom: The one who used to pack your lunch, drive you to soccer practice, help you with your science project trifolds (or, in many cases, completely make them), and take care of you when you had the flu. She's your biggest cheerleader, the first one you call with big news, the person you can tell your deepest secrets to. We've searched our long list of 211 discounts and come up with some great ways to give your mom the royal treatment this Mother's Day.
For the fitness enthusiast, these memberships and classes will make superb gifts! From yoga to dance, Tacoma to Bothell, you'll surely find something for your mom! You could even join her for a class, because who doesn't love a workout buddy?! Head to our network and choose the Fitness Memberships category for more information including discount rates.
5focus Movement Studio Seattle – Downtown
Aditi Yoga and Massage Seattle – Wallingford
Jazzercise Puget Sound Region
Balance Bodyworks Seattle – Queen Anne
Balance Yoga Puget Sound Region
barre3 Bellevue, Issaquah, Kirkland, Seattle – Capitol Hill, Seattle – U District
Bikram Yoga Seattle – U District
Classical Hata Yoga- Bellevue, Kirkland, Redmond, Seattle
Core Power Seattle
Dance for Joy! Seattle – Capitol Hill
Exhale Pilates Bothell
Expand Yoga Tacoma
Flywheel Bellevue Seattle – South Lake Union
Fruition Yoga Seattle – U District
Leela Yoga Bothell
Levitas Studio – Antigravity and Vinyasa Yoga Studio Seattle – Belltown
NW Fitness 247 Seattle – Downtown Tacoma
Orange Theory Fitness Seattle – Capitol Hill Seattle – Queen Anne
Running Elements Bellevue
For the foodie, or a mom who simply appreciates quality eats, take her out to one of these great restaurants! Whether she loves fancy cupcakes, the finest sushi, or good beer and wine, our discount network has it covered! Like what you see? Take a peek at our wonderful assortment of Food & Beverages discounters to find the best one for your mom!
Ballard brothers Seafood and Burgers
Cupcake Royale
Eureka
Experience Tea
Pike Place Chowder
The Barrel Thief
The Hollywood Tavern
Maybe you want to personally pick out the perfect gift for your mom this Mother's Day, and we all know they love handpicked presents from the heart! Stop by any of these retailers to search the racks and shelves for something your mom will adore! These stores have great items for spring, from gardening tools to hiking boots, so she'll be ready for the upcoming sunshine. Find more info about these retailers under the Gifts & Merchandise category.
City People
Eddie Bauer
Kiehl's
Cook's
Your mom is hard-working and strong, and she deserves a nice break! Treat her to one of these soothing services to give her the relaxation she needs and wants, but probably wouldn't buy for herself. Maybe she needs a massage, a mani-pedi, or possibly a solid housecleaning. We even have professional photographers in our discount network to do a family photo shoot! If any of these sound like something your mom would like, click on our Services category.
Brooke Taylor Studios
Dreamclinic Massage
Elite Tree Care
Focus in Photography
GreenGlove House Cleaning
Helix Massage
Julep Nail Parlor
Libby Ross Photography
Little Red Day Spa
Massage Mundo
Mill Creek Hand and Stone Spa
Night Light Nail Salon
Rick+Anna Photography
Simply Clean
Tara Brown Photography
Make this a Mother's Day she'll never forget. And don't forget a handmade card! Check out these savings plus many more on our discount network.