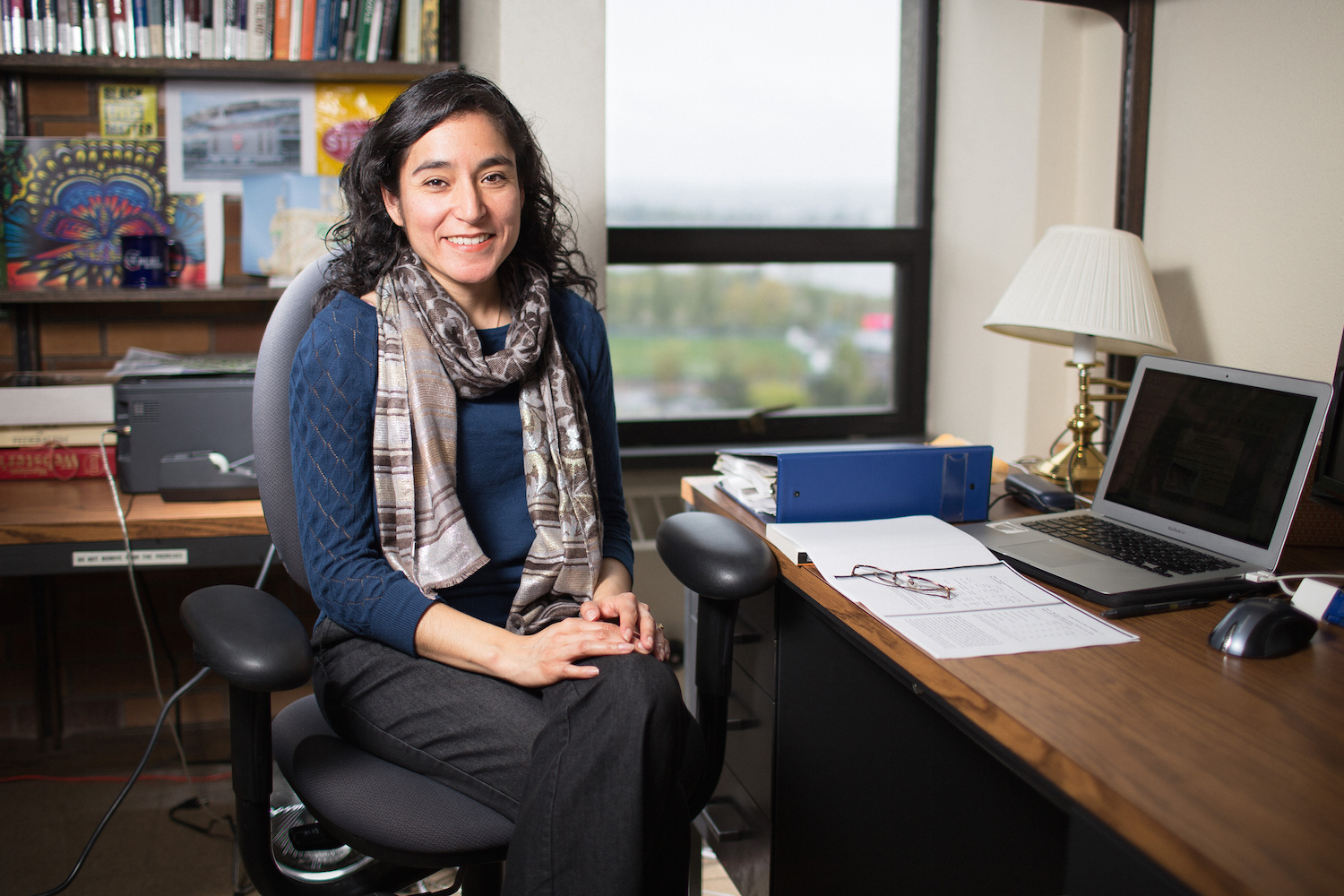 Faculty Friday: Carolyn Pinedo Turnovsky
Carolyn Pinedo Turnovsky is an assistant professor in the Department of American Ethnic Studies with a joint appointment in Law, Societies & Justice. Her research and coursework focus on immigrants in the workplace.
"I'm interested in looking at how immigration and labor law intersect with ideologies about race, gender, nation and legality to inform the immigrant experience in the U.S.," Pinedo Turnovsky said. "To me, the way we understand our sense of belonging is really anchored in our worker identity."
She teaches about this concept in her class Immigration, Citizenship and Rights. In Working Latinos and Latinas, which she's teaching this quarter, she has her students write weekly journal entries about their own roles in the workplace, as well as the roles of the people working around them.
"In those moments, they can identify the ways in which they are distinct from the immigrant groups we're studying," Pinedo Turnovsky said. "But when they can also find those shared experiences around vulnerability and power, then they can begin to see how and why we might push for reform that could elevate the rights of all workers in the workplace."
---
Pinedo Turnovsky has a B.A. in sociology from Columbia University and Ph.D. in sociology from The Graduate Center of the City University of New York. Her book manuscript is called "Daily Labors: Marketing Identity and Bodies on a New York City Street Corner."