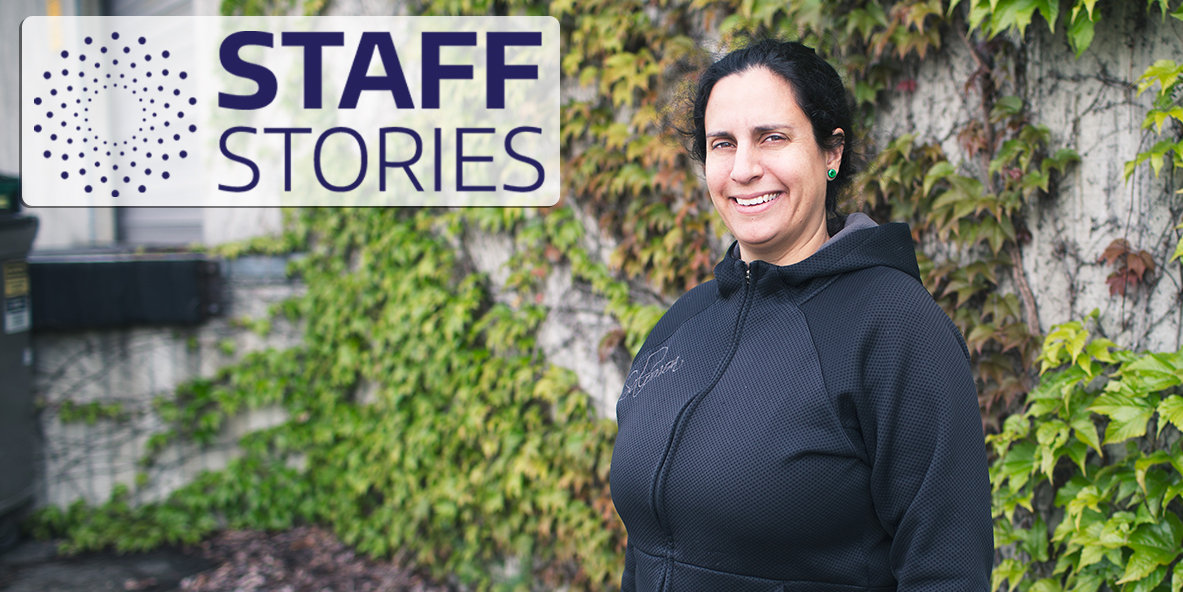 Staff Stories: Kim Martini
Kim Martini likes to throw expensive stuff into the ocean.
That might sound crazy, but to Kim, it's science. She's a physical oceanographer, and the things she tosses overboard measure energy pathways through waves and turbulence. That helps us understand the state of sea.
"I grew up around the ocean," Kim said. "I was pretty convinced I was going to go to art school, but I really ended up liking physics. When I was looking into what to do, I decided I liked learning about the physics of the ocean."
Kim's research has led her to the Oregon coast, Alaska, Hawaii, the Arctic, and the Mediterranean. She got her Ph.D. in physical oceanography from the UW in 2010 and did a postdoc at the University of Alaska-Fairbanks. In 2013, she returned to UW to work at the Joint Institute for the Study of Atmosphere and Ocean, which is part of the College of the Environment. Outside of work, Kim blogs about marine science at DeepSeaNews.com.
"The ocean is really big and awesome," Kim said. "We don't know that much about it. But we're pretty good at putting our garbage in it, and it really does have consequences, and it comes back to us in the end."
Follow Kim's musings on Twitter @rejectedbanana.