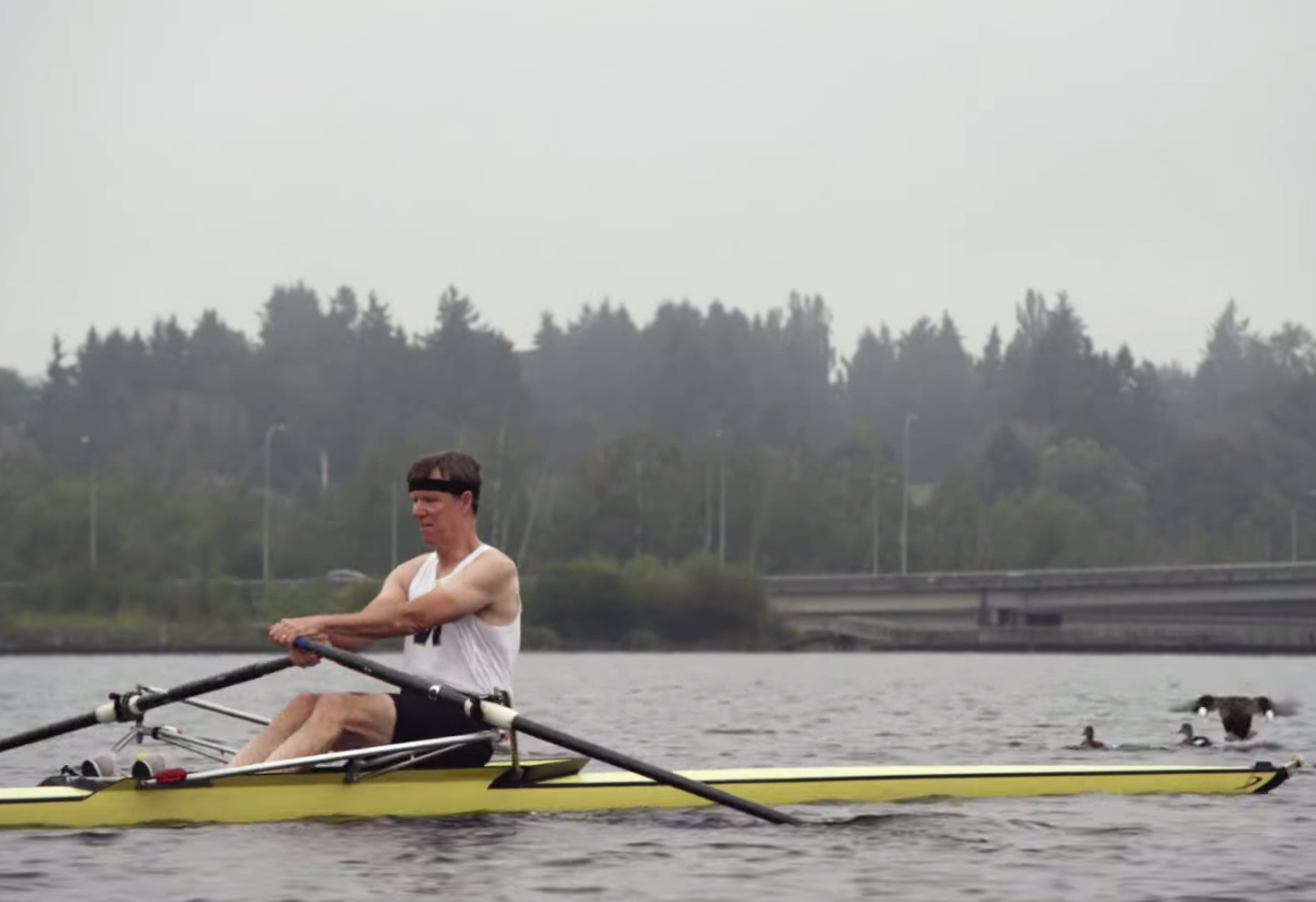 Dr. Paul Ramsey on a Culture of Good Health
Have you seen the latest video from UW Medicine? It features Dr. Ramsey, CEO of UW Medicine and dean of the School of Medicine, gliding through the Montlake Cut and reflecting on the similarities between rowing crew and being part of UW Medicine.
"The essence of what matters in rowing and what makes the final difference is discipline — the constant practice to become better and each day stronger," he says in the video above. "In medicine, just as in rowing, the discipline drives us to always look for ways to improve."
We asked Dr. Ramsey for some behind the scenes info on his rowing, and why he decided to feature it on camera. He believes that, when it comes to promoting a healthy lifestyle, a leader needs to walk the walk. Despite his busy schedule, Dr. Ramsey exercises every day, usually as early as 5 a.m. His workouts include rowing, cycling, climbing, and CrossFit exercises.
"During the week, my daily exercise is usually for one to one and a half hours," he said. "On the weekends, I spend more time, especially on bike rides ranging from 50 to 100 miles."
He regularly hits the road with friends to cycle in Seattle and in the Skagit Valley. Over the last five years, he's gone on "cycling vacations" that also provide a chance to learn about culture in other countries (most recently he toured Sardinia and Corsica). Other vacations involve exercise, too: he often skis when traveling with his family.
Of all the sports Ramsey is involved in, rowing is closest to his heart. He rowed at Harvard during his undergrad and he's been hooked ever since. He considers his involvement in the sport to be an integral part of preparing him for a career in medicine and administration.
In addition to his solo rowing workouts on Lake Washington and Lake Union, Dr. Ramsey still rows competitively. He competes in at least two major Masters Rowing races each year (the San Diego Crew Classic in the spring, and the Head of the Charles Regatta in Boston in the fall).
Inspired by Dr. Ramsey's commitment and want to find more opportunities to fit in exercise? Check out the Harborview Earth Day Stair Challenge or Zumba in the Health Sciences Building. And if you want to learn more about the sport of rowing, sign up for this year's Whole U Scavenger Hunt, which is based on the UW rowing team that took home gold in the 1936 Olympics.