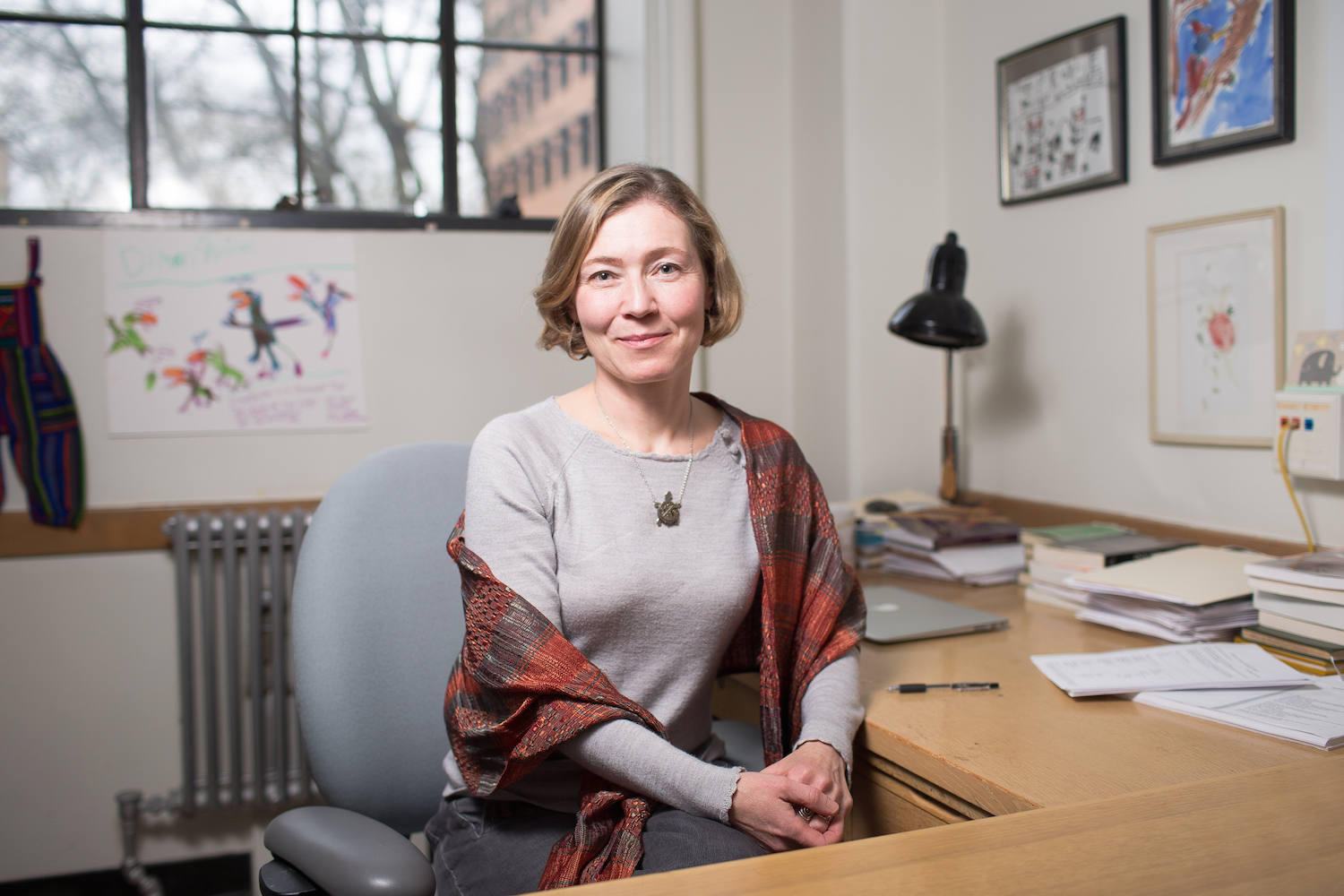 Faculty Friday: Olga Levaniouk
Olga Levaniouk is an associate professor in the Department of Classics. She refers to herself as a Homerist, meaning she specializes in the work attributed to the epic poet Homer.
"When I first encountered Homer as a student, it was a big day for me," Levaniouk recalled. "We spent the whole class on one line of The Iliad, in original Greek, and every word had such amazing depth, there were interesting things to say about every word. We went on for an hour, and I felt we still hadn't finished everything there was to know about that line."
Levaniouk teaches Homeric poetry both in English and in the original Greek (students can learn to follow along with the latter by taking her Greek language classes). She also coordinates a team-taught course about the "greatest hits" of Greek and Roman literature, in which she lectures about Homer and her Classics department colleagues talk about Virgil, tragedy and ancient history, among other things.
"Students might come and think they know how poetry works, how literature works, how all of this is done," Levaniouk said. "But they will see that it's not at all done in the way they think it was. When you realize that the things you take for granted are not the only way things can be, that teaches you something about the world. You can only understand yourself by figuring out how different something else is."
---
Levaniouk has a B.A. and an M.A. from the University of Colorado Boulder and a Ph.D. from Harvard. She is a member of the editorial board for the Center for Hellenic Studies in Washington, D.C., and the author of Eve of the Festival: Making Myth in Odyssey 19 (Harvard University Press, 2011).