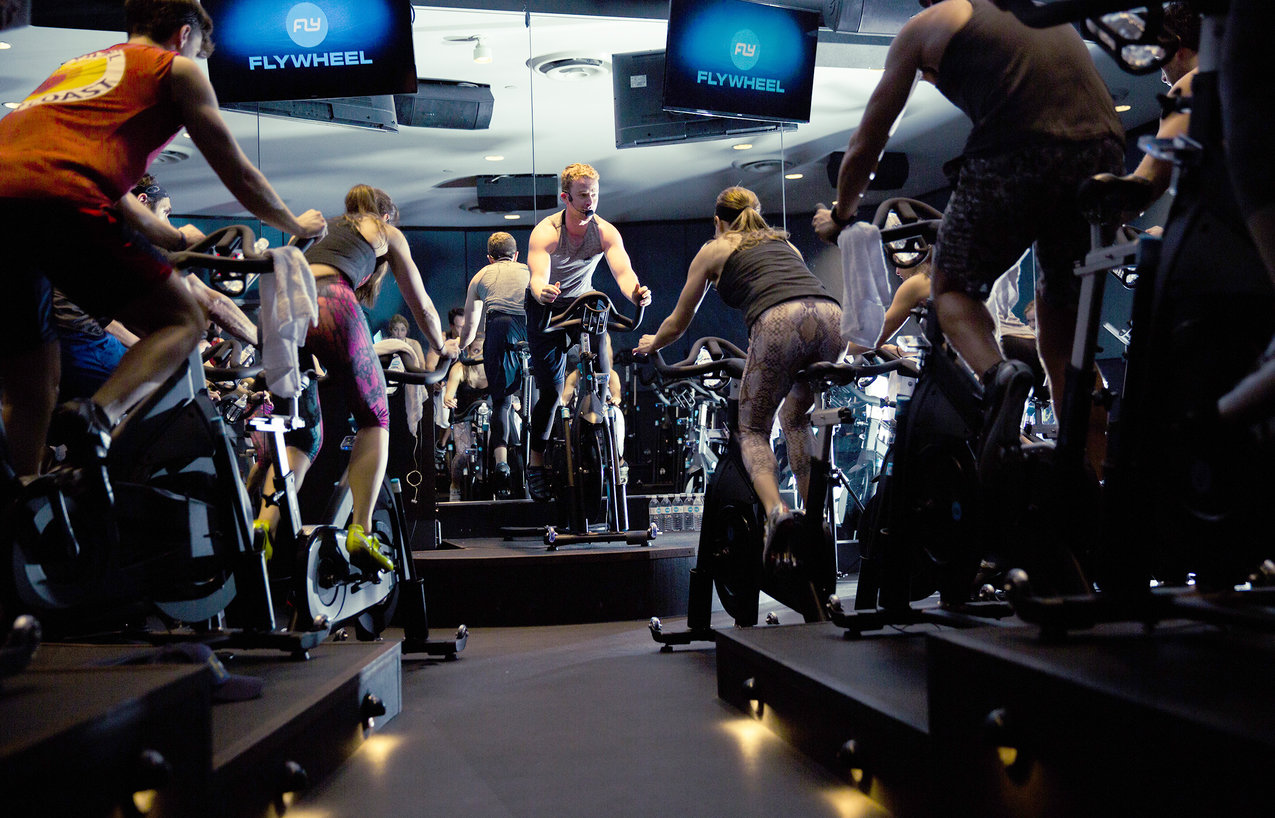 11 Bicycling Events & Savings!
Biking marathoner? Cycling commuter? Haven't ridden a bike since childhood? No matter what your ability level, spring has sprung and bike season is back! We have some fantastic events as well as savings through our discount network. Check out these amazing opportunities, have some fun, and start saving!
We still have spots for this week's event at noon in the HUB: Prepare for Cycling Season with UW Medicine Cycling Club. Hall Health Physical Therapists Sarah Hanna, PT, and Brenda McKenzie, MPT, will provide a tutorial on proper bike fit and review basic fitting techniques. Upcoming biking activities will be discussed by the founders of the UW Medicine Cycling Club: Chris McKenzie, a cardiac sonographer at Regional Heart Center, and Dr. Larry Dean, professor of Medicine/Surgery in Cardiology. They are both avid cyclists, and Chris even has five national medals and two Top-10 finishes at the world championships in competitive track cycling. Be sure to attend for a chance to win one of two $50 gift certificates to Recycled Cycles! Register here.
Our next opportunity is a new spin on traditional bicycling. Flywheel, one of our fitness discounters, is hosting two free indoor cycling workouts on Sunday, May 3: one at Bellevue at 12 p.m. and one at South Lake Union at 2 p.m.!
Never tried Flywheel before? You definitely should! I took my first class last week and absolutely loved it. It was quite challenging but I felt so great after the workout. I honestly can't remember the last time I sweat that much. Plus, they say you burn around 1,000 calories with just one workout! The instructor was energetic and fun but also very encouraging, constantly challenging us to push our limits. Everyone at Flywheel is extremely helpful. They helped me check in, showed me how to use their lockers, helped me adjust my bike for comfort, and assisted me in clipping my bike shoes (provided for free by Flywheel) into the pedals. Also, for those of you who like to compete, Flywheel utilizes TorqBoards, large flat-screens at the front of the studio that display class leaders and performance data. If you fall in love with Flywheel like I did, they offer a 15% discount on all Flywheel and Barre classes. All you have to do is show your Husky card!
If you're interested in more bicycling savings, take a look at these discounts in our network!
BikeSport
This bike shop is located in Ballard and offers a 10% discount on bikes, 20% discount on accessories, and one free year of service with bicycle purchase.
Husky Grind Bicycle Benefits Sticker
Stop by either Husky Grind location (Mercer Court or District Market) to purchase the sticker for $5. Place the sticker on your helmet and receive a 10% discount on all orders when you show it off.
Bike Works
Bike Works doesn't just sell bikes and bike parts; they work to make a difference in the Seattle community. This shop offers youth programs, adult and community programs, community events, and bicycle recycling and reuse partnerships. They offer a 15% discount on new and used parts and accessories.
Hall Health Primary Care Center
Hall Health, located on the UW Seattle campus, offers a wide variety of discounts on bike lights, locks, helmets, pedometers, reflective vests, and more.
Pronto Cycle Share
Pronto Cycle Share is a bike sharing organization that recently joined the UW campus! You can save $10 on a membership by emailing customerservice@prontocycleshare.com from your UW email address with "U-PASS Discount" as the subject. There are plenty of bike docks on and near campus!
Recycled Cycles
Located right near the UW Seattle campus on Boat Street, Recycled Cycles sells used bikes. They offer a 10% discount in their store, and have great customer service to help find the right bike or gear for you.
Student Health Advisory Quorum (SHAQ)
The SHAQ offers a ton of different bike-related discounts! You'll definitely be safe with these:
Bike helmets: $12
Bike light sets: $20
Bike locks: $20
Bike mirrors: $12
Bike bells: $8
Cyclocomputers: $12
Safety triangles: $8 or two for $15
UW Bike Classes
This on-campus organization offers free bike classes, workshops, and webinars to prepare you to get back on your bike!
Do you know of any other biking resources? Please share in the comments!