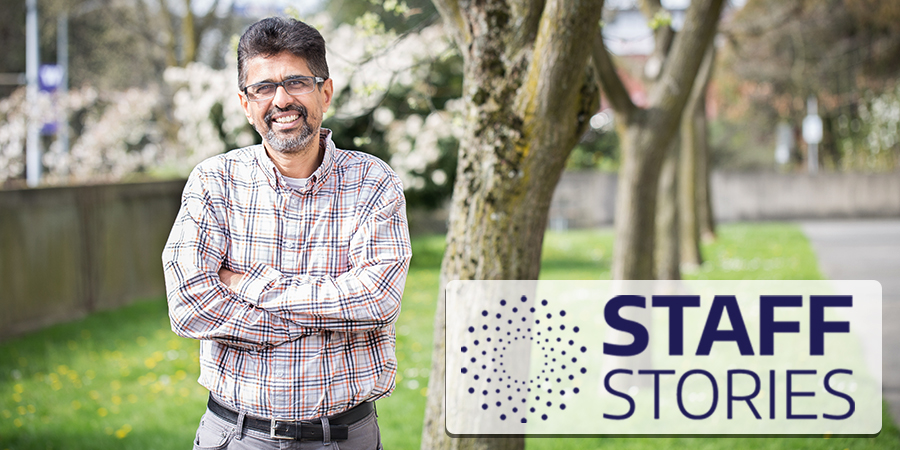 Staff Stories: Sabahat Hussain
If you've ever been to a Whole U event, chances are you've seen Sabahat Hussain. He's taken full advantage of our program since coming to UW from a tech company in 2014.
"I came from a corporate culture that was rewarding, but there was less focus on individual employee development," said Sabahat, who is now a program operations analyst in HR/Payroll Modernization. "With The Whole U, I feel more empowered. I can explore things. It helps me with my work-life balance."
He's been to yoga sessions, cooking demos, and a wide range of seminars.
"You know how you can watch TED talks online? I consider these Whole U events to be TED talks," he said. "You can go there and explore. I participate, I'm right there in it."
The Whole U events are a nice perk, but more than anything else, Sabahat says he was drawn to the UW because of its mission.
"I feel like I'm contributing to the greater good of not only the society but of the globe, because UW provides the best education irrespective of whatever your background is — rich, poor, black, white, whatever your color or creed," he said. "I feel I'm part of this big organization that is doing good for humanity."