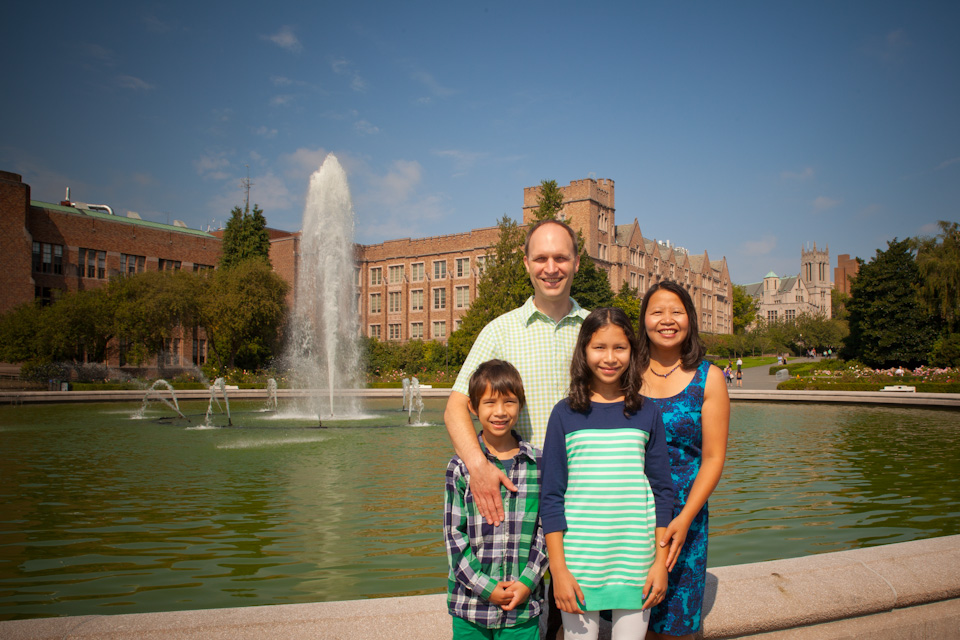 Celebrate Take Our Daughters and Sons to Work Day on April 23
I often wonder if my kids really know what I do at the University of Washington and the incredible opportunities the UW has to offer. Take Our Daughters and Sons to Work Day is celebrated throughout the nation on Thursday, April 23 as a way to share an enriching educational experience with children ages 8 – 18. While not every position or department at the UW is able to participate, The Whole U is helping those that can with some special activities that will get you and your kids exploring campus and understanding why working at UW is cool!
Our second annual Scavenger Hunt is that day so you can participate with your children any time between 9:00 a.m. – 5:00 p.m. on the Seattle, Bothell, or Tacoma campus. Learn historical facts on the UW and the incredible story captured in the book The Boys in the Boat. This signature event is a great way to cover most of campus in under an hour and have fun with your family. Those who participate from noon- 1 p.m. in Seattle can get their picture taken with Dubs at the final location! Register here.
Got a sports fan in your family? The UW Sports Medicine Center is also offering 30-minute tours of their cutting edge facility between 11 a.m. and noon. The Sports Medicine Center includes orthopedic, sports medicine primary care, rehab, and physical therapy providers. It also houses a Sports Performance Center where athletes can do injury prevention or performance enhancement programs with the athletic trainer (the only one at UW medicine!) or use an anti-gravity treadmill. They serve about 200 patients per day. Register here.
The UW Police Department has also partnered with The Whole U to offer a station tour from 1 – 2 p.m. Meet a UW K9 officer, get finger printed, and tour the facility. UWPD's vision is to be a world leader in innovative campus public safety practices. This is a neat opportunity for kids to meet law enforcement and see inside the station. Register here.
Other partners are the UW Planetarium and Husky Stadium. Those tours are already completely full but look out for opportunities to tour these facilities in the future.
We hope to see you and kids out and about that day!
IMPORTANT: Please check with your supervisor if you are uncertain if your department is able to participate in Take Our Daughters and Sons to Work Day. The national organization offers guidance for how children spend their time with you at work.