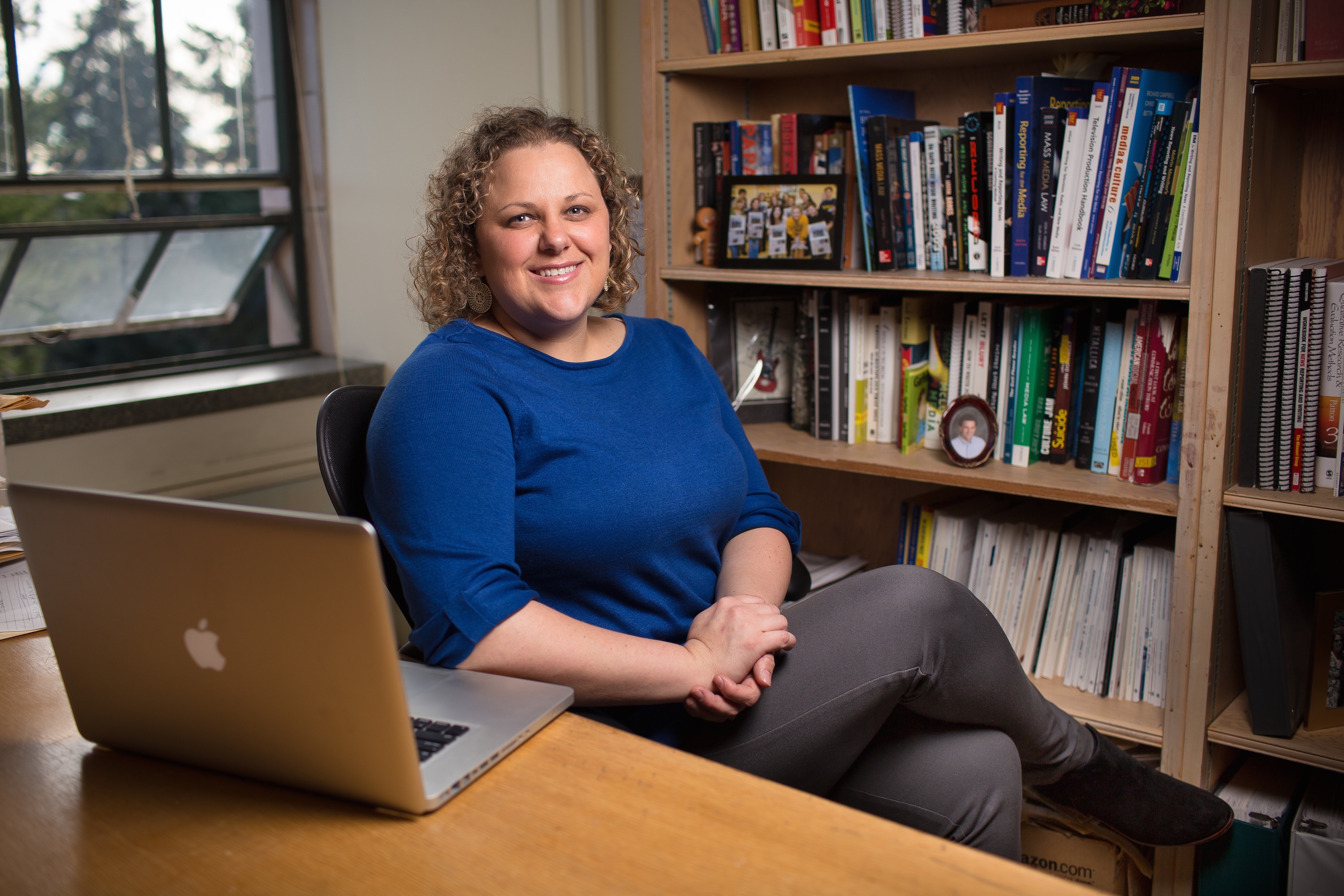 Faculty Friday: Caley Cook
Caley Cook is a lecturer in Communications, a multimedia journalist, and a documentary filmmaker. Since joining the UW in 2013, she has primarily taught classes about newsgathering and reporting.
"I always tell my students, 'Journalism now is the Wild West,'" Cook said. "Some people were not cut out for the Wild West. They didn't want to start campfires and eat beans out of a can."
To help her students overcome their fear of talking to strangers, she sends them outside to interview a stranger on the quad. That shows them how much you can find out about other people simply by asking, Cook says.
"It's such a privilege to be a journalist, because you can go out and ask things that normal human beings aren't allowed to ask each other based on social parameters," she said. "It's a blast."
---
Cook received her B.A. in Communication from the University of San Diego and an M.A. in Print Journalism from the University of Southern California. She previously taught classes at Allegheny College, the University of San Diego, the University of Colorado, and Metro State College in Denver. She serves on the board of the regional chapter of the Society of Professional Journalists.