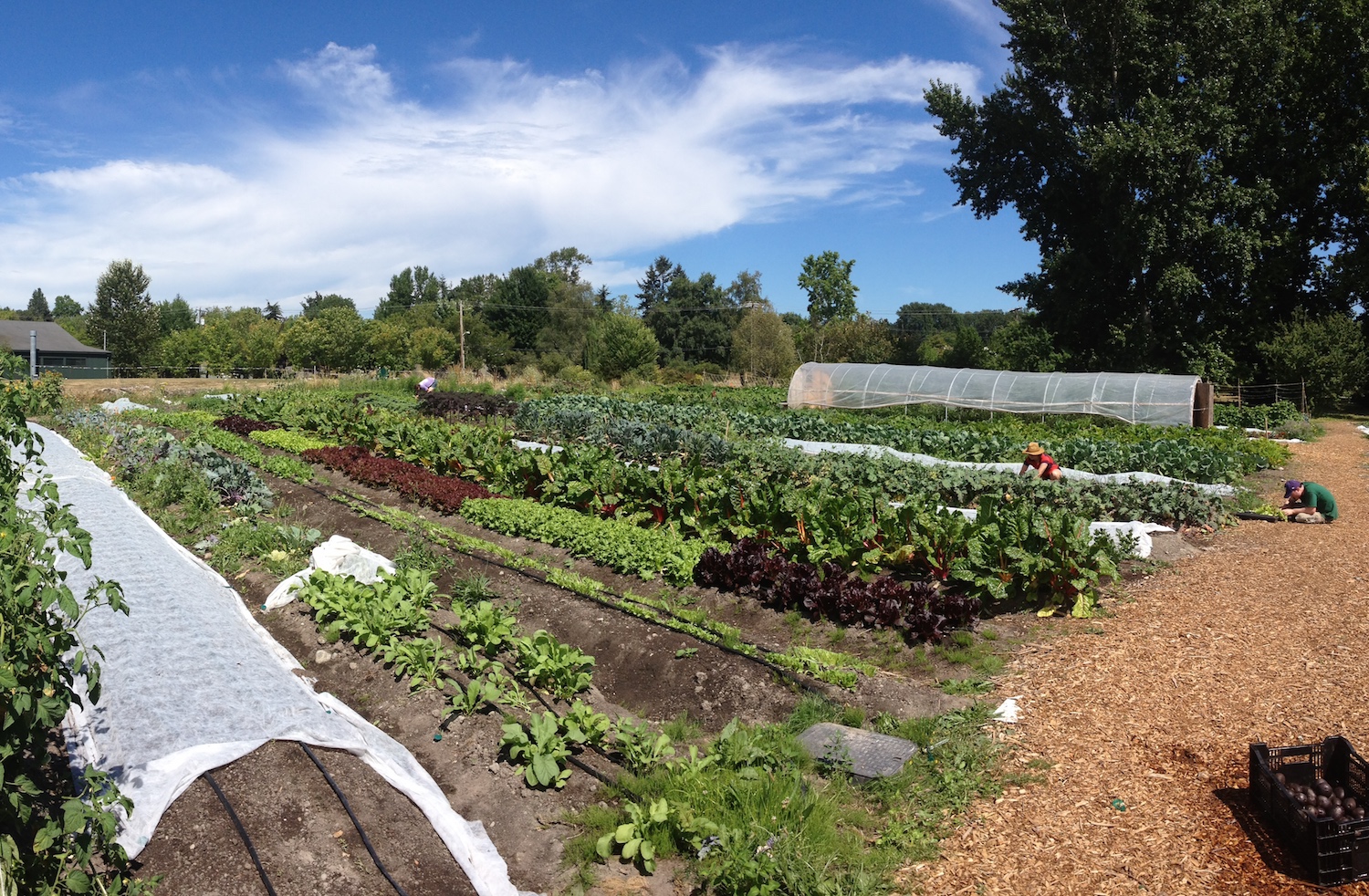 How to Get Involved with the UW Farm
Located at three sites on the University of Washington's Seattle campus, the UW Farm is a unique resource for staff, faculty, and students who are interested in fresh food. It inspires people to think critically about what they eat, while also providing a physical space to experiment and learn about urban agriculture. If you'd like to see it yourself, The Whole U is organizing a tour of the UW Farm:
UW Farm at Mercer Court Apartments
Wednesday, April 15
noon-12:45 p.m.
Register here
At the tour you'll see a farm space and learn how growing food is possible in urban environments. You'll learn how drip irrigation, cover crop, crop rotation, and compost contribute to the sustainability of the UW Farm. We'll also share information about volunteering and learning opportunities at the UW Farm. I will be there as the farm manager, but some of our enthusiastic students will serve as tour guides.
The UW Farm was started in 2006 as a "living-learning laboratory" in which students could connect what they were learning in the classroom with what happens in the outside world. Today, the farm has over 600 volunteers, and we're still in a time of growth and expansion. Everyday we get to meet new people, see new friendships form, and watch people gain the knowledge and empowerment that comes from harvesting and eating what they grow.
Besides getting our hands dirty and growing food, the UW Farm hosts and participates in a number of activities across campus. Two seminars about farming, Farm Ed and Farm Lunch, are taught by two of the UW Farm's founders, Dr. Elizabeth Wheat and Dr. Jennifer Ruesink. We also host skill-building workshops about food preparation, canning and fermentation, tool cleaning and maintenance, and selecting crops from seed catalogues to grow in your garden. And the UW Farm community frequently gathers for potlucks, pizza bakes in our hand-made cob oven, and Popsicle breaks on hot summer days of hard work.
We're always looking to connect with departments to expand our events, and there's a lot to do around the farm if you're interested in volunteering. Along with gearing up for the upcoming growing season, we launched an online crowdfunding campaign with the goal of raising $9,000 to build a new wood-fired cob oven and structure, a new wash station, and reusable and portable hoop houses. If you're interested in supporting the campaign, find out more here.
You're invited to become part of this community whether it's through volunteering or donating. The tour is the perfect opportunity to learn more. We hope to see you soon!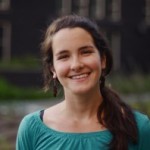 Sarah Geurkink has been the on-staff manager of the UW Farm since June 2013. In previous roles, she managed an organic farm in Michigan and a commercial incubator kitchen. She has loved watching the UW Farm grow and especially enjoys seeing students flourish into new friendships, new skills, and new and deeper passions for food, community and greater justice. You can reach Sarah at sgeurk@uw.edu.