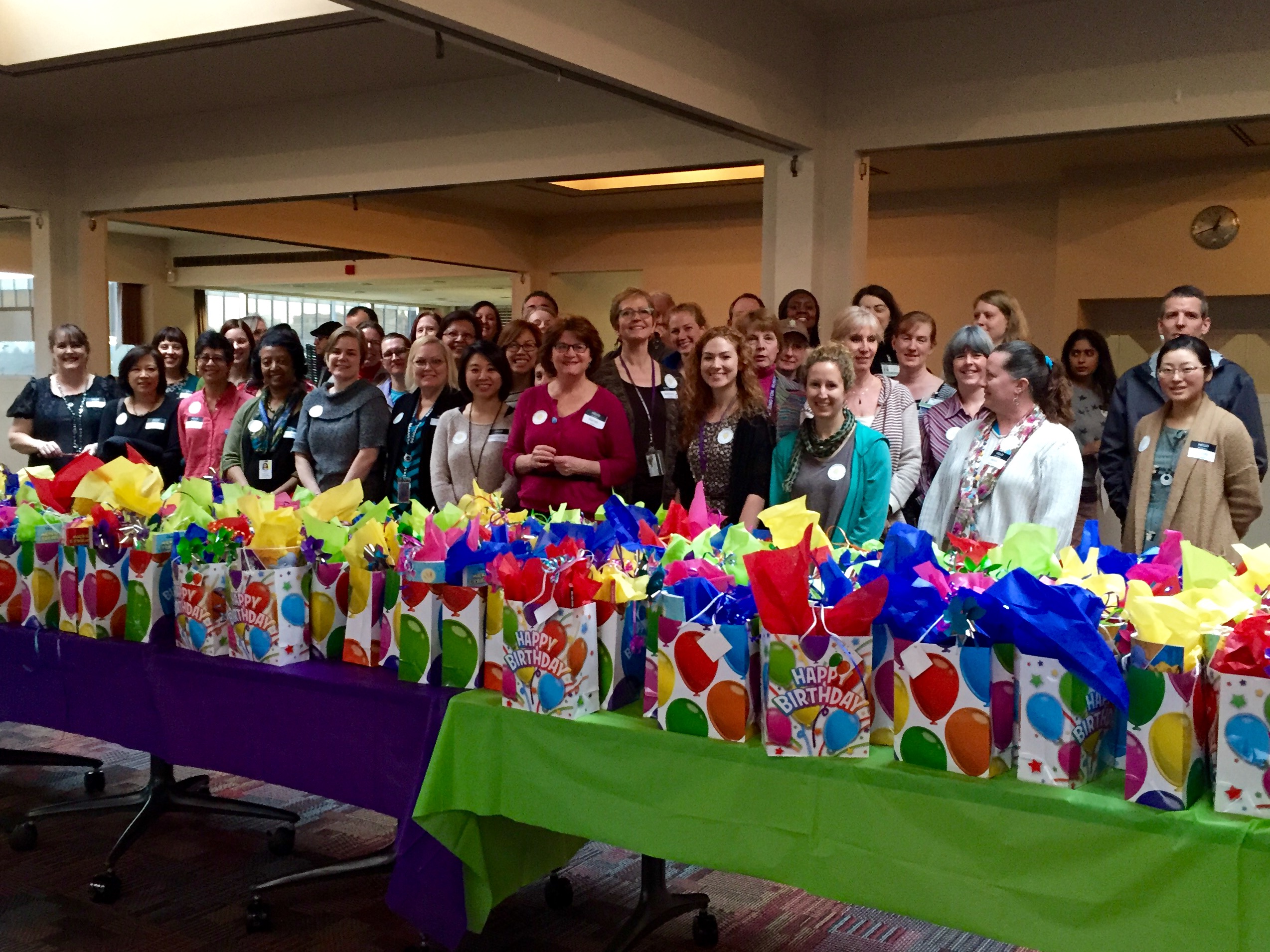 UW Faculty & Staff Brighten Birthdays for Children in Need
A child's birthday is a very special day. But for children who are living in poverty, birthdays may pass with little or no celebration due to a family's limited financial resources. Even receiving one birthday present might be a luxury for many kids in our area.
Last Thursday, The Whole U and the UW Combined Fund Drive hosted a Birthday Bag Blitz with Cheerful Givers, a nonprofit that provides birthday gift bags to disadvantaged children.
We spent our lunch hour at the Tower Cafeteria learning about this worthy organization, which since 1994 has provided nearly 1 million birthday gift bags to children in need. We also met Joe Gruber, executive director of the University District Food Bank, which operates a walk-in food bank five-days a week to individuals and families from across Northeast Seattle. Joe will make sure the birthday gift bags are distributed to families in need in our local community.
In addition to offering food and toiletries, baby formula and diapers, the University District Food Bank will be able to offer a few extra smiles to children this year. To be precise, 144 smiles, as we were able to fill 144 birthday bags! We raised a total of $1,350, the majority of which was used to cover the cost of the toys and supplies. We had to purchase the supplies in advance, so the donations that were made in the last few days before the event were sent to Cheerful Givers to provide more children with birthday presents.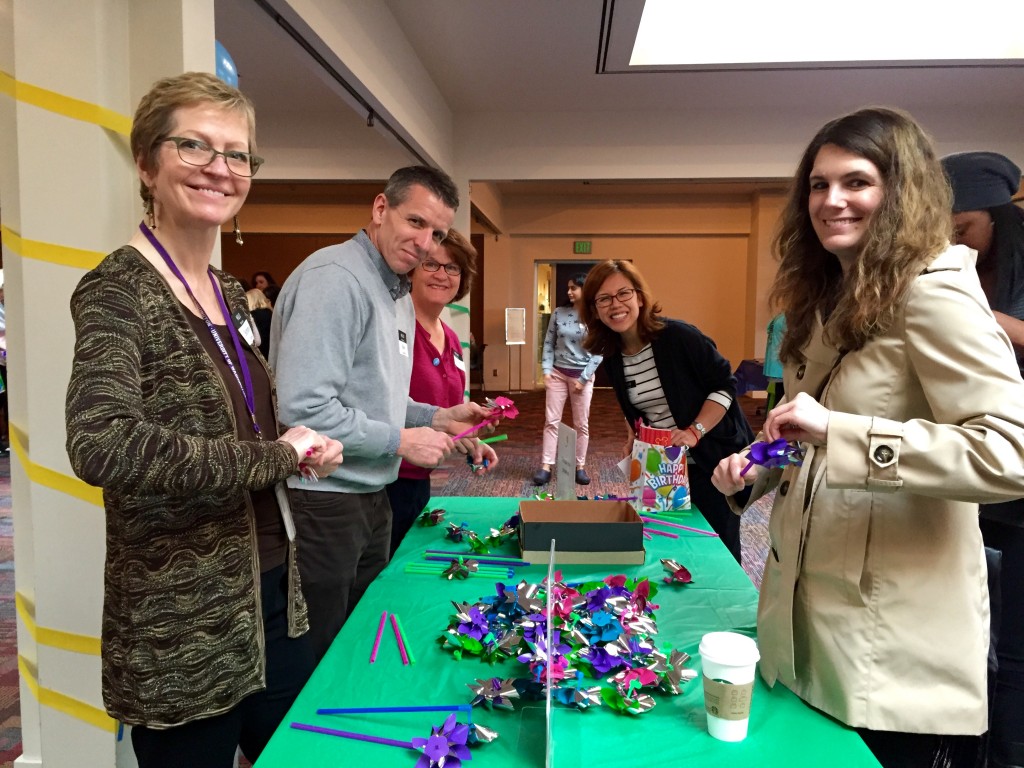 We spent the rest of the hour making new friends while we assembled pinwheels, filled bags with cute toys, cut and curled ribbons, and embellished our bags with tissue paper. It was so heartwarming to see tables filled with colorful bags, each of them made with care and love by our volunteers, who not only donated their time to assemble the bags but also made a $10 minimum donation in order to cover the cost of supplies.
"Being able to work side by side with colleagues to help reach families in our community is a very touching experience," said Victoria Dickerson, a benefits specialist in Human Resources. "We all were there for unique reasons. Some were mothers, or fathers, some had large families and/or small birthdays as children, but we all wanted to share in that joy of a parent being able to give his or her child something of their very own, and in that we shared a collective moment of caring."
As I looked at the dozens of bags stacked on those tables, I couldn't help but imagine the smile that each one of those bags will bring to a child's face on their very special day.
When I came back to the office after the event one of my coworkers told me "You look so cheerful!" The wonders of giving. Keep your eyes peeled for more volunteer opportunities coming soon!