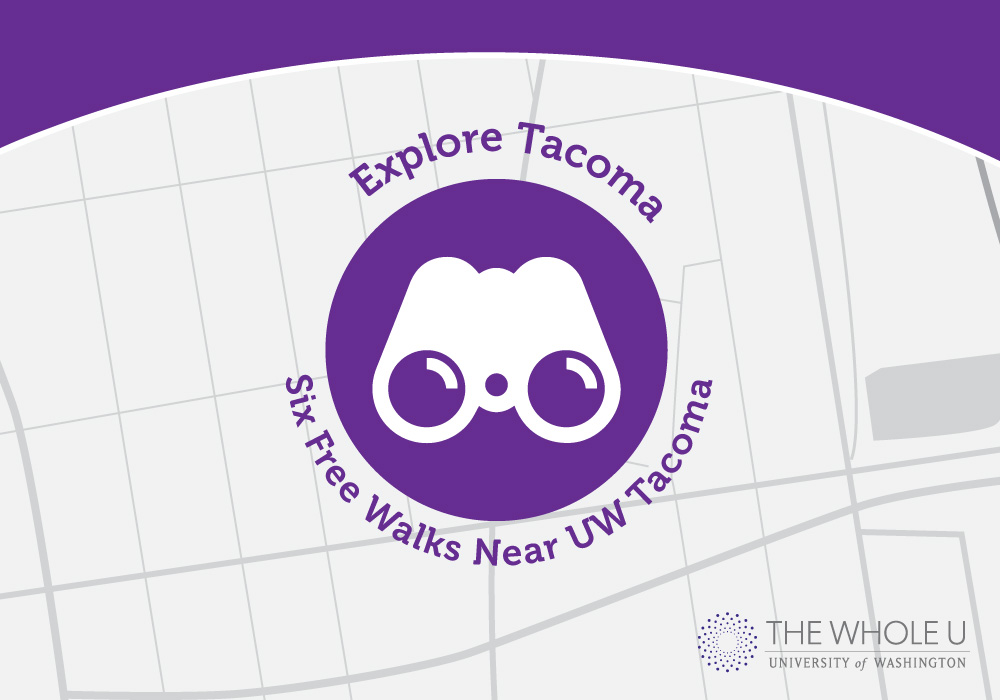 Infographic: 6 Walks to Try in Tacoma
Whether you work at UWT or live in the city, the best way to explore Tacoma is on foot. Get free downloadable walking maps from Downtown on the Go. Choose from six routes ranging in difficultly and distance by clicking on the image below or heading to the UWT Bookstore for a hard copy.
Lace up during your lunch hour and get all the benefits of walking. The American Heart Association recommends 150 minutes of moderate exercise per week. Walking can help reduce your risk of coronary heart disease, improve blood pressure, maintain body weight, and enhance your mental well-being. You'll also burn approximately 100 calories per mile walked.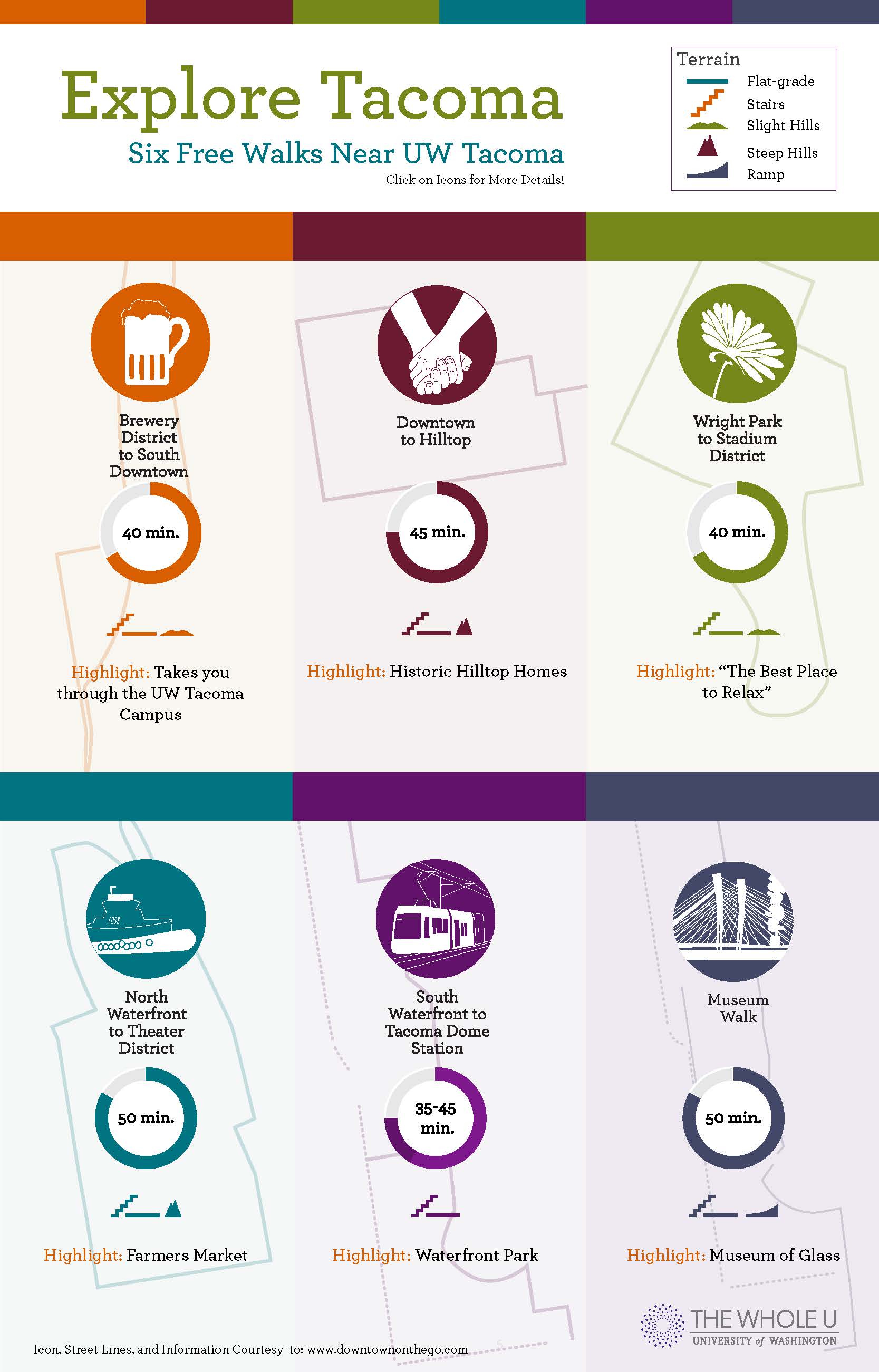 If you have a friend or family member visiting, Downtown on the Go suggests starting with the Brewery District walk. It's a 1.79 mile, 40 minute walk with mostly flat-grade terrain that loops through UWT Library while providing great information about historic sites, public art, and parks.
Try out all six of these free walks around the city and let us know what you think in the comments or in the Being Active Facebook group.