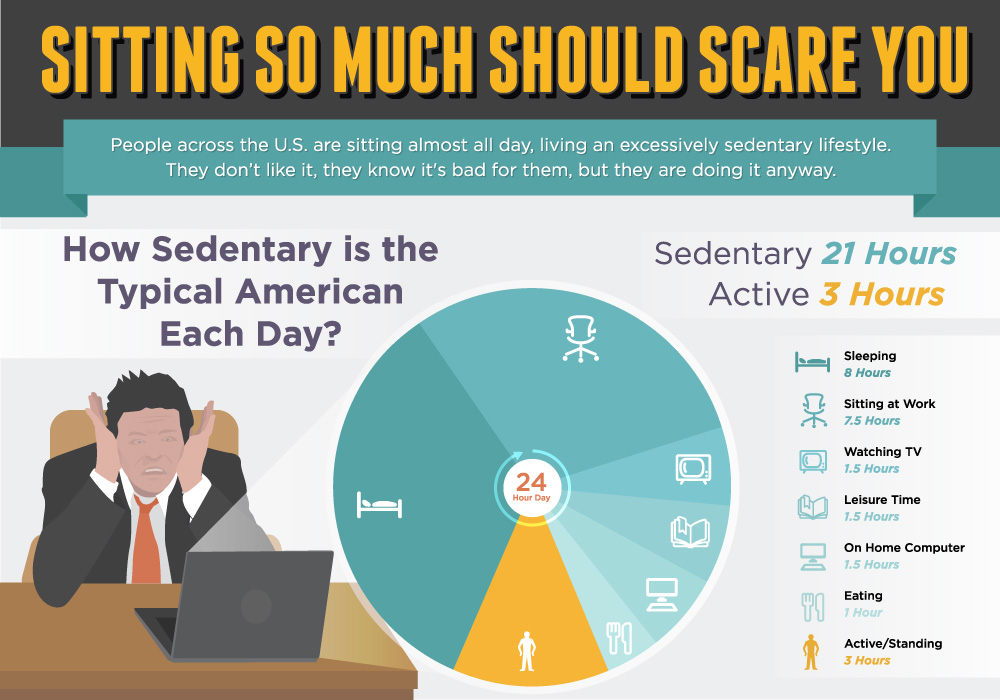 Infographic: Sitting Disease
Commuting to work, sitting at your desk, eating dinner, watching television… the number of hours we spend sitting doesn't seem cringe-worthy until we add it all up, does it? That's why it's important to be aware of the Sitting Disease.
According to James Levine, MD, a leader in sitting research, "Growing evidence suggests that the health impact of sitting may overall be greater than that of smoking. This is because the human harm associated with excessive sitting is extensive and includes obesity, metabolic disease, cardiovascular disease, cancer risk, and psychological harm."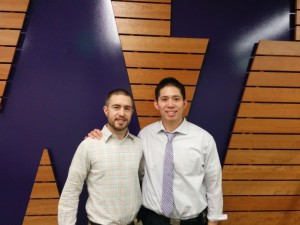 Learn more about sitting disease at the next Whole U Seminar with experts Elliot O'Connor, DPT and Dr. Brian Liem from UW Sports Medicine. They will educate us about what sitting disease is, how it can lead to chronic back and neck pain, and simple exercises that you can do to prevent and beat the sitting disease.
Tuesday, February 3
HUB 250
noon-1 p.m.
Register Now!
Need more motivation? Juststand.org created the featured image above and this infographic: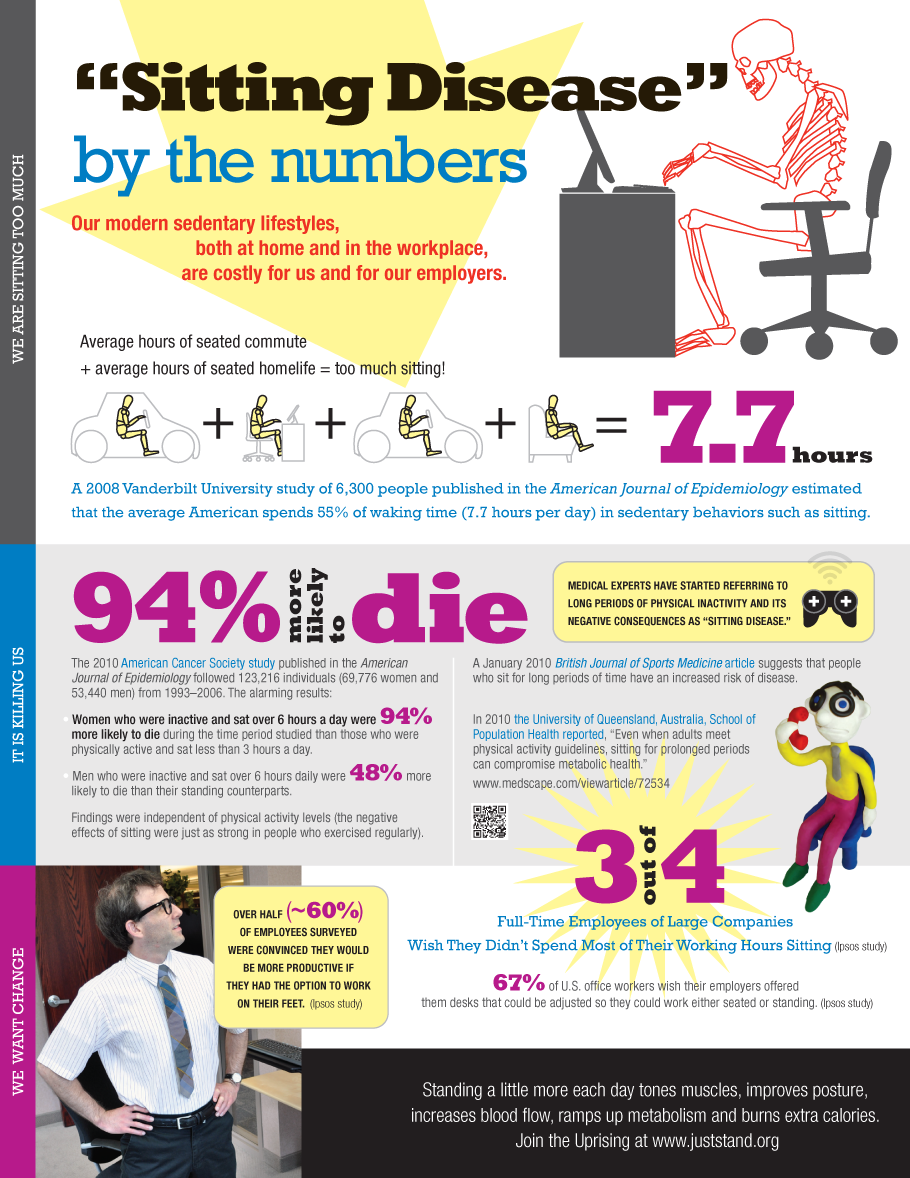 You will be able to stand or sit at the seminar.
UPDATE: By popular demand, here is a video of the seminar. Please share widely!