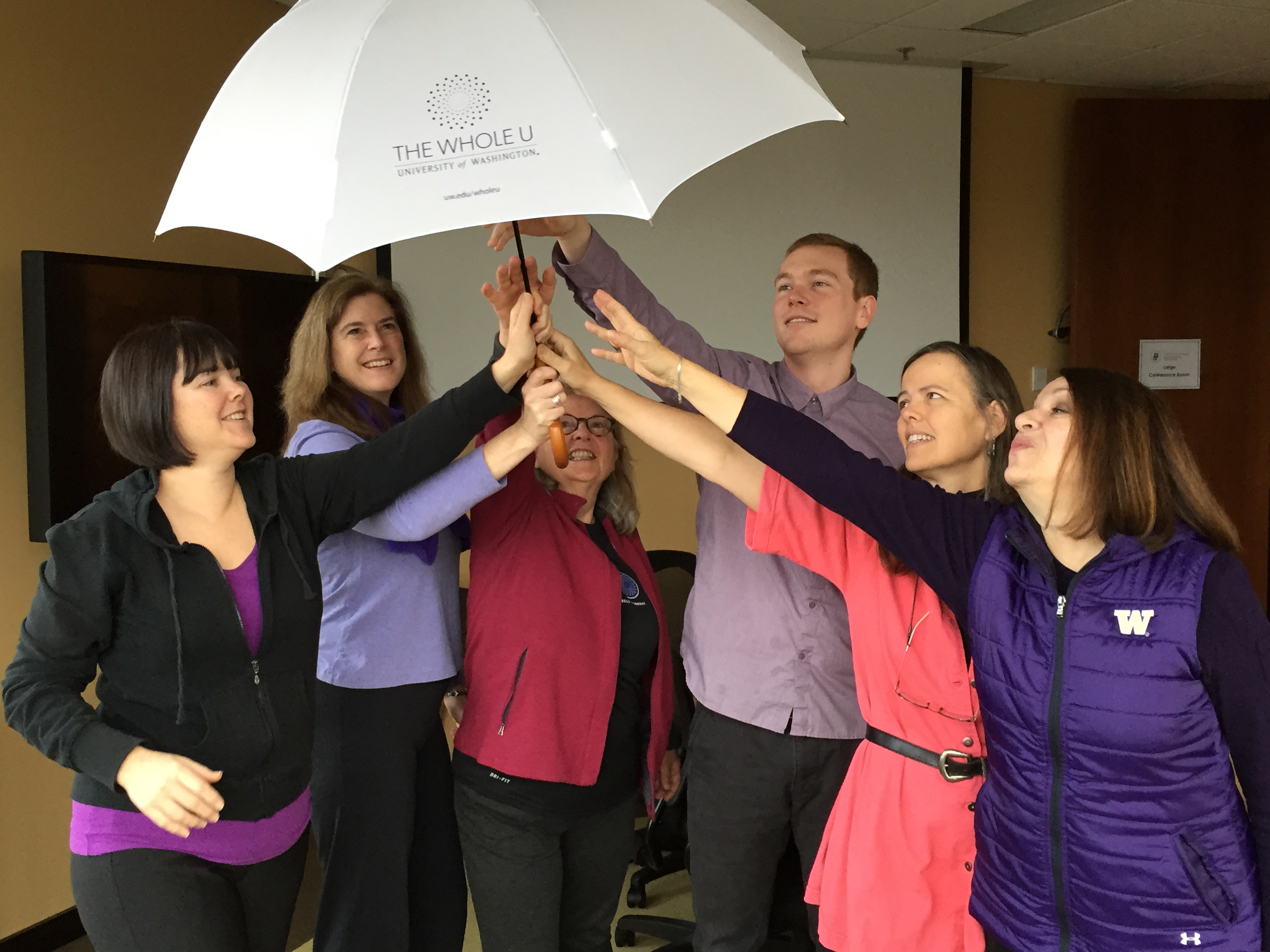 "An Umbrella Dance? What's That?" A Staff Member Investigates
When I tell people about the World's Largest Umbrella Dance event coming up on January 28, the first question I hear is: What's an umbrella dance?
I didn't know either, but I found out in December, when I had my first practice.
Start with you and a beautiful Whole U umbrella. (You'll get one at the event.)
Play Taylor Swift's song "Shake It Off."
Shake. Open. Repeat. (Or something like that…)
On January 28 from noon to 1 p.m., you'll add tons of people to this recipe, and you'll be dancin' at Husky Stadium. Or Bothell's Husky Hall or Tacoma's University Y. The energy will be amazing. Music alone releases endorphins, the body's natural opiates. Add some moves and a big crowd? It'll be a natural high.
I'll admit I had a few moments of hesitation at the December practice. I had to quash the thought: This seems a little silly.
It hasn't stopped being silly (silly is OK, isn't it?), but I realized that umbrella dancing also represents a fun way to exercise, something often NOT fun for many people. Healthy living principle #1: If you make exercise fun, you'll do more of it.
I've also read many articles about social dancing being the ultimate brain food. Just mix music, steps that people have to focus on and follow, and interaction with others in one activity. Voila! You sharpen brain functioning.
So, let's address other possible issues. "I don't know how to dance," or "I don't feel comfortable dancing."
The steps of this dance are very easy. Many steps are repeated throughout the song. Plus, you'll be able to follow others.
As for feeling self-conscious, you'll be in a big group, free to get your groove on without anyone paying much attention to you in particular. It'll be a giant mass of people.
I did a little research and was surprised to discover other umbrella dances going on in the world. Having researched dances from different cultures when I was an elementary teacher, I knew that some Asian countries had umbrella dance traditions.
I went to Bellevue Square twice during the holiday Snowflake Lane production and missed the actual event both times. So I looked it up on YouTube. What did I see? People dancing with umbrellas.
So tell your colleagues about this event. They may have a lot of questions. But by the end of the conversation, I bet they'll say, "Hey, I wanna come."
I feel proud to work at a place that is promoting wholeness and wellness in such an exciting way. That's an indicator of a community leading the pack in so many areas. Go Dawgs!
Secure your spot for The World's Largest Umbrella Dance here.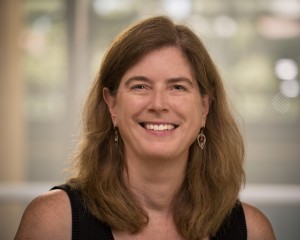 Liz Wimmer is a curriculum writer at the National Center on Quality Teaching and Learning in the College of Education. As an avid contradancer, she is ready to promote the benefits of dancing.
Pictured above: Staff at the College of Education's National Center on Quality Teaching and Learning are intrigued and ready to learn more about umbrella dancing. From left to right are Kristin Ainslie, Liz Wimmer, Angela Notari-Syverson, Beau Kirkeby, Terri Wardrop, and Linda Rose Slater.