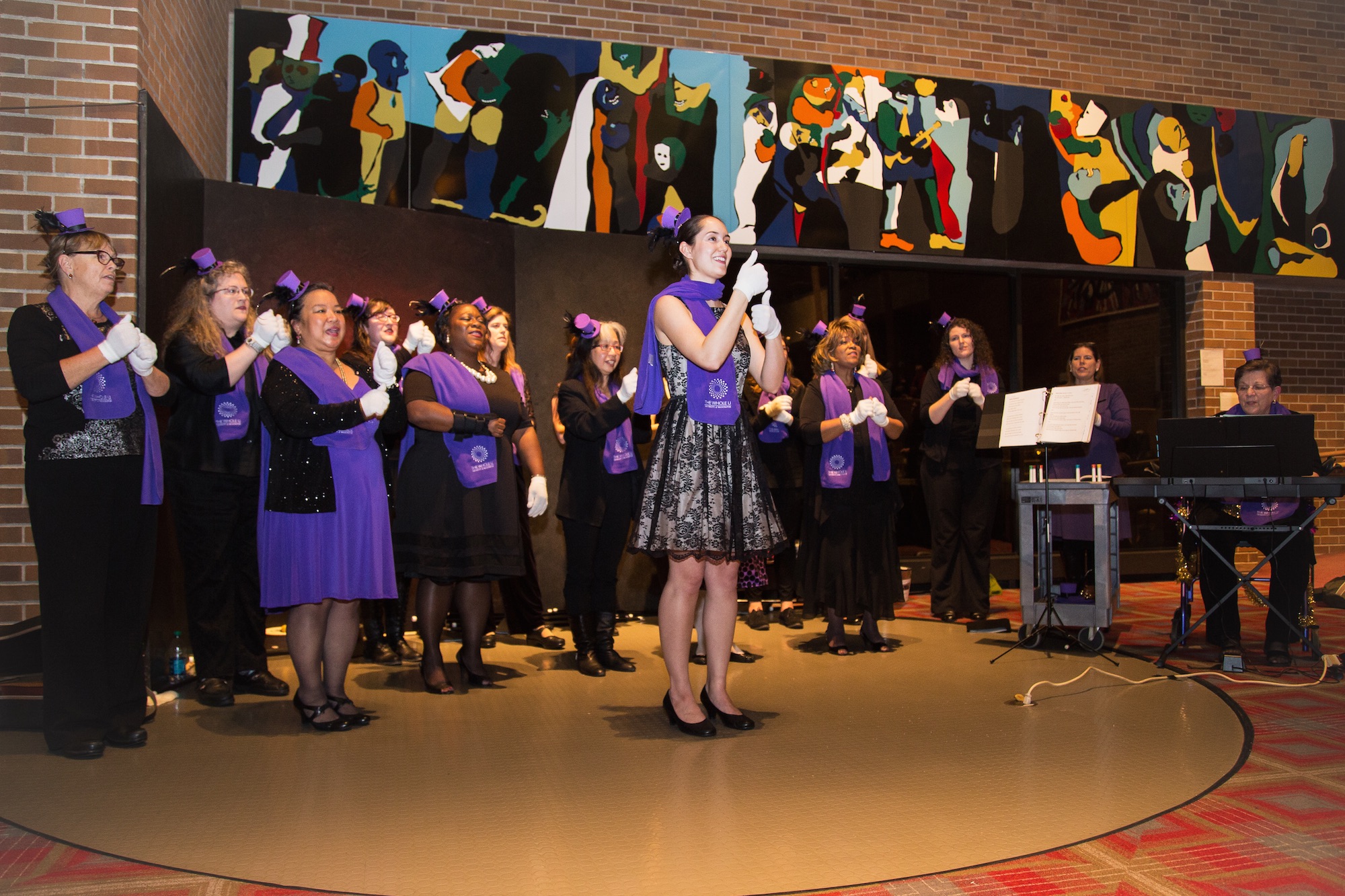 The Whole U Singers Win $1,000 for Charity
It started with a Christmas card addressed to President Young and Mrs. Young. I bet they receive hundreds of cards each year, but this one was special. The card was from Joe Brotherton, local businessman and instructor at the UW School of Law. It promoted a Christmas Charity Contest:
"Make a short video of you and/or others singing the final verse of this version of "The 12 Days of Christmas." The top five submissions will receive $1,000.00 to the charity of your choice from SOS Foundation."
Mrs. Young suggested The Whole U singers should enter the contest, dressed as Joe Brotherton! We love a contest, especially one for a good cause, so we got to work.
A few emails later, 10 singers were committed to the Brotherton Christmas contest. We contacted Joe's assistant, got a photo of him, and turned it into handheld masks. We were ready to film.
The group arrived to The Whole U office, never seeing the lyrics before, and sang "The 12 days of Christmas" like the pros that they are. We submitted the video in mid-December.
On Christmas day we received the news…. The Whole U singers had won!
The group decided to donate their winnings to Domestic Abuse Women's Network (DAWN), a provider of services for domestic violence victims in south King County. According to their website, DAWN provided over 10,000 bed nights to 255 survivors and over 7,800 crisis line callers received professional support in 2013.
Joe's donation of $1,000 to this worthy charity will go a very long way. Thank you to The Whole U Singers for volunteering their time and talent.
Who is this mysterious group? The Whole U Singers are a social group that began in the fall. Led by Linda Callecod, senior consultant for UW Professional & Organizational Development, the group is an opportunity for singers of all levels to find their voice and meet like-minded faculty and staff through song. The group has approximately 40 participating members. The group performed at Ovations on December 12 in Meany Hall lobby and was a hit! When I asked one singer about her experience so far she said, "I've learned more than just singing in this group, I've made lifelong friends."
Are you interested in singing? The Whole U Singers will take a short breather, but would like to reinstate practices in 2015. If you'd like more information about the group as it becomes available please fill out this short survey.