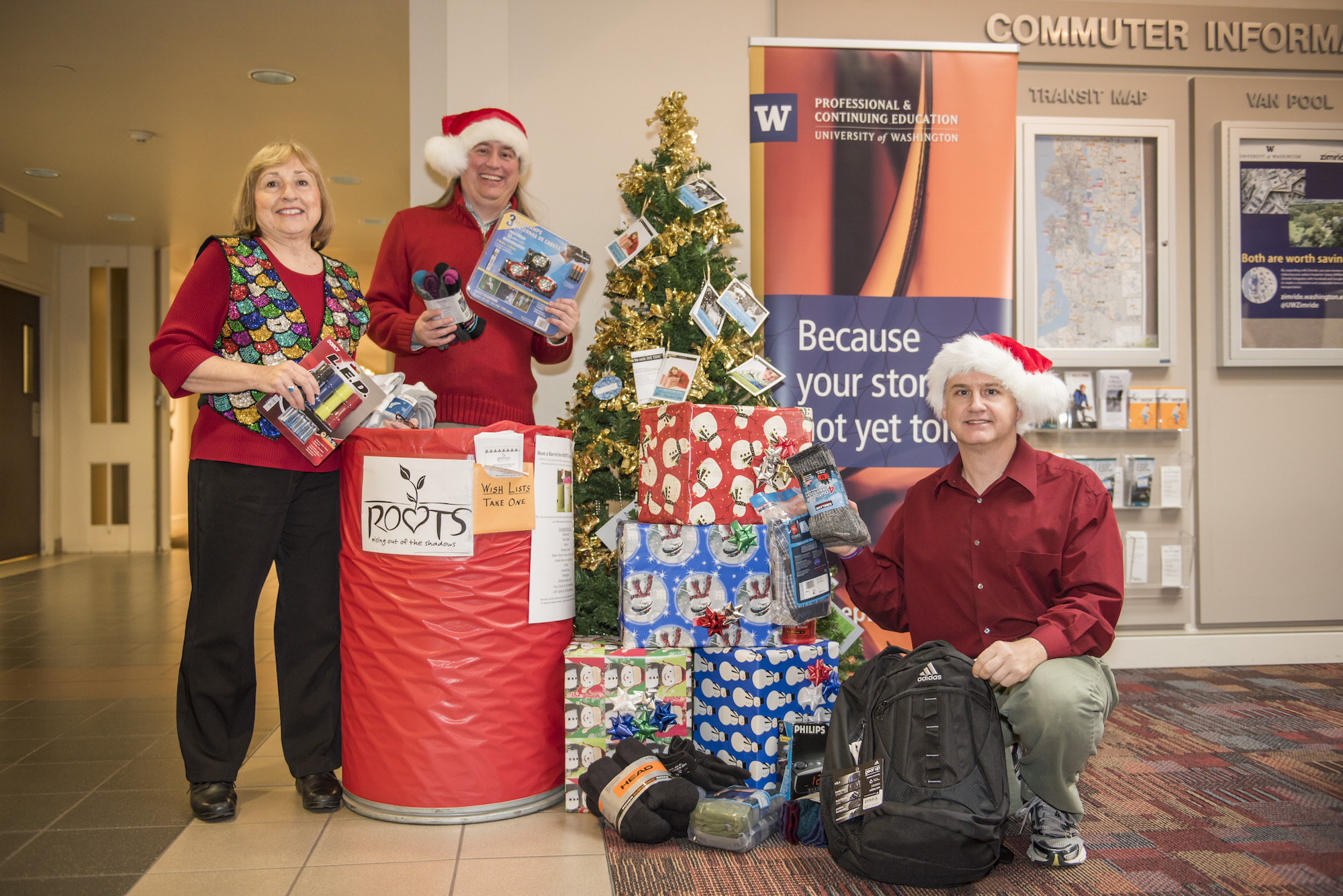 Giving Tree at UW Tower Supports Youth Shelter
Everybody loves to receive gifts, but don't forget that this time of year is also about giving!
With that in mind, the UW Tower has teamed up with UW Educational Outreach and UW Professional & Continuing Education to sponsor a Holiday Giving Tree. You can find it near the coffee shop in the Tower Mezzanine.
Donations to the Giving Tree will benefit a local homelessness organization called ROOTS Young Adult Shelter. ROOTS is a nonprofit in the U-District that provides a place for 18- to 25-year-olds to shower, eat, and spend the night. The shelter, which opened in 2000, has invited more than 600 different guests and provided 15,000 bed nights in 2013. It's a safe, welcoming environment that helps keep Seattle's homeless youth off the streets and connected to vital resources.
The Tower's Giving Tree went up on December 4. In the first two weeks alone, your colleagues donated gift cards, winter jackets, sweatshirts, socks, backpacks, art supplies, and countless boxes of granola bars and toiletry items.
"As a public institution, we build human potential. Supporting boundless opportunity for everyone, no matter where they are in life, is the greatest gift we can give." -Rovy Branon, vice provost of UW Educational Outreach.
You can be sure that the people at ROOTS are noticing your donations. Here's what Kari Dasher, their interim development director, had to say:
"We are thrilled to see how generous the UW Tower employees have been! Our shelter guests are grateful to receive the clothing, hygiene items and food. Thanks so much!"
It's not too late to contribute. The Giving Tree will remain up until the first week of January. Check out the ROOTS donation page for gift ideas.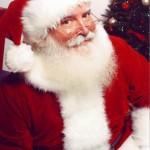 This is Santa's first time contributing to The Whole U. He's a full-time deliveryman during the holiday season and tends to get pretty busy this time of year, so he appreciates it when other people decide to help out and give presents.