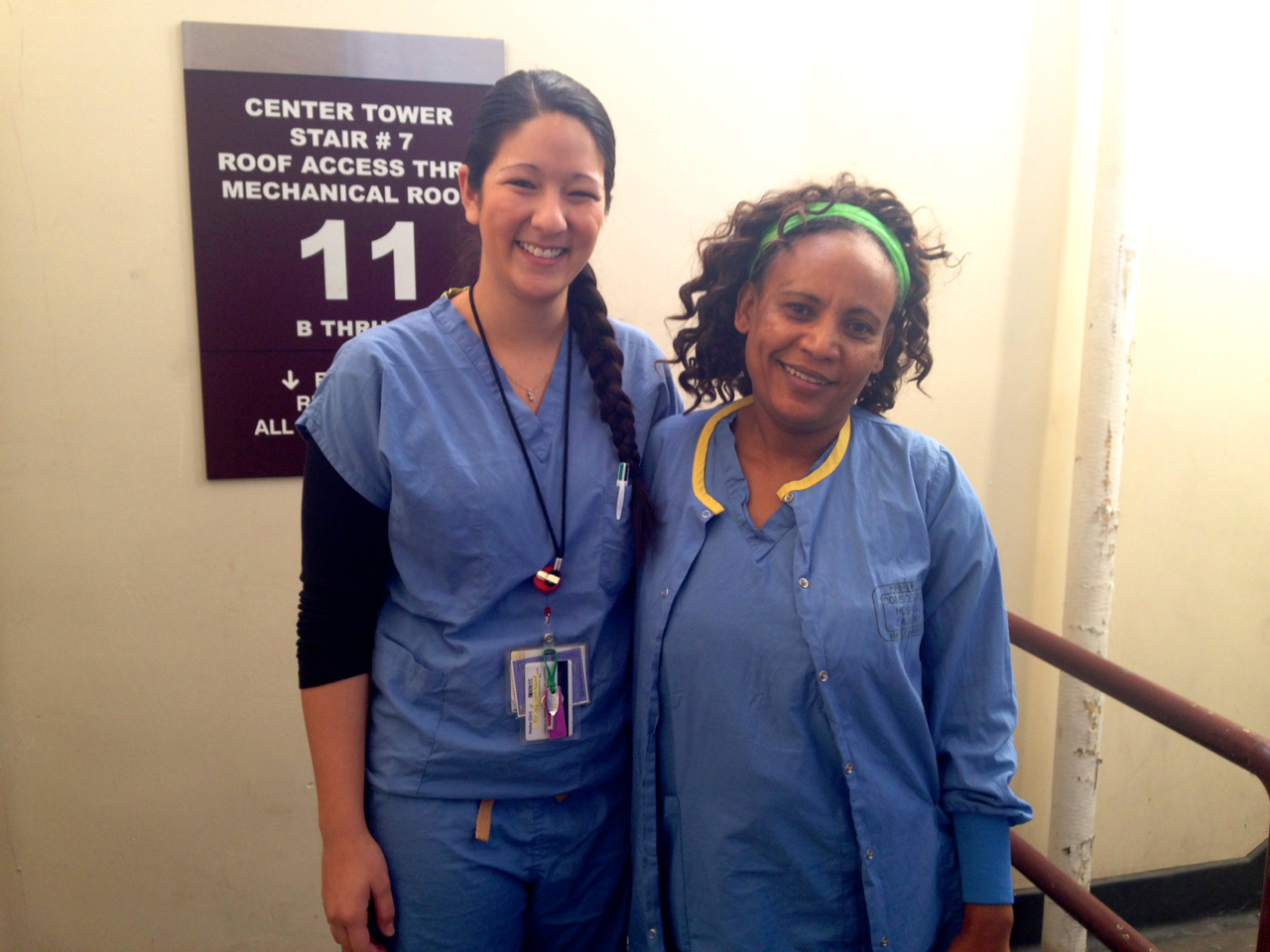 Harborview Medical Center Crushes 50K Stair Climb Challenge
On December 2-3, The Whole U challenged Harborview Medical Center staff to collectively climb 50,000 stairs while at work. We're happy to report that over 300 people participated from every area of the hospital, crushing the 50K challenge and racking up a total of over 250,000 steps. Climbers averaged 833 steps, with a few participants logging upwards of 8,000 step!
The walk meant a lot of different things to staff, with most seeing it as an opportunity to share their already established fitness regime. Many staff who participated mentioned that they didn't even change their fitness behavior during the climb ­– and still logged over 1,000 steps!
Here is what HMC staff had to say about the challenge and how they use Harborview's stairs to reach their fitness goals…
Kathy Baillie, Sleep Medicine Clinic Manager:
Every morning I go up the 370 stairs in the NJB building on my way into the office. I also incorporate stairs anytime I am going to a meeting and when I am on my lunch break. Climbing the stairs helps me clear my head and provides some reflective time for any issues I am dealing with during my day.
Paul Hayes, Executive Director for Harborview Medical Center:
The climb was a great experience! Not only did it provide a great mechanism for additional exercise, I also met some great HMC team members en route – and gained some additional time as a result of not waiting for the next elevator. I am committed now!
Ben Atkinson, Ambulatory Nutrition & Informatics Manager for Food and Nutrition Services: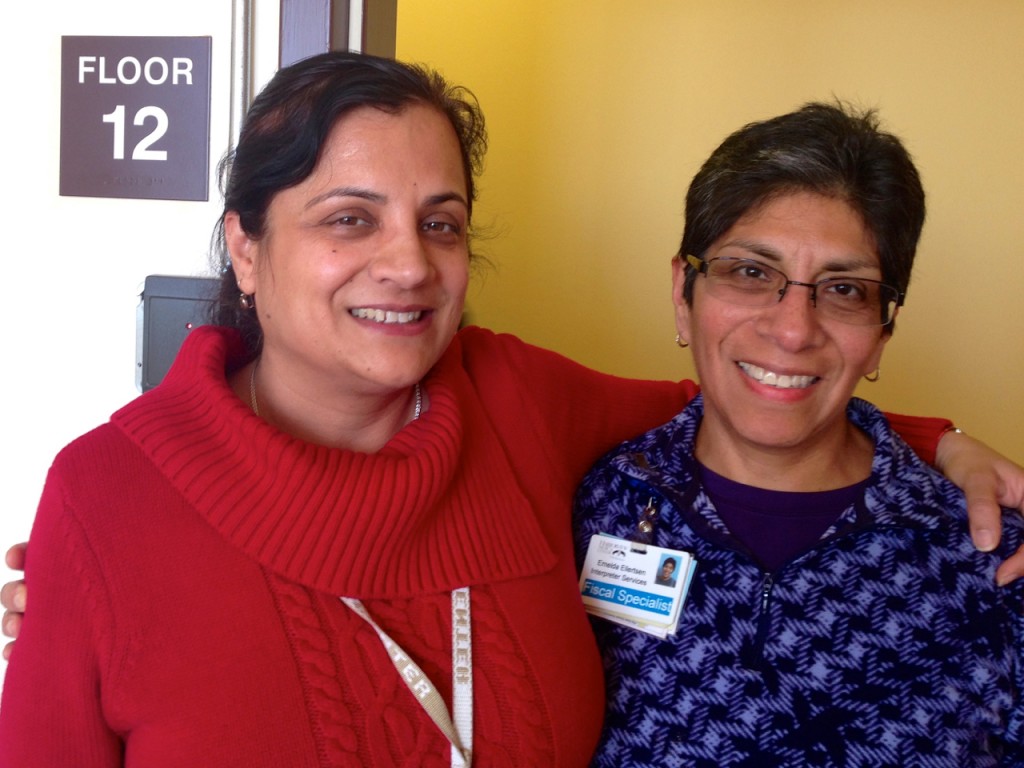 I thought it was a really fun activity. Personally, it was nice to have a goal to shoot for. As a member of the Nutrition department, it created a nice and friendly competition between the dietitians. There were a couple of us that had over 2,000 steps!
Debra Gussin, Associate Administrator for Ambulatory and Allied Care Services:
I thought it was a great idea to get all of us moving in the middle of our workday, and a lot of fun to see co-workers climbing up and down the stairs! It's great to have events like this to promote the health and well-being of our staff.
John Lindseth, Engineering Tech 3, HMC Engineering: 
I love to exercise. When I found out about the stair climb I thought it would be a fun challenge. Part of my job is to test the red telephones that plug into the fire alarm pull stations next to the stairs. I usually go up a set of stairs, move over, and then go down the next stairway. With the stair challenge I decided this would be a great time to test these devices. So off I went with my co-worker Noble at the Fire Alarm panel. I was able to achieve 2,504 steps at work the first day. I counted them by trip up or down and wrote the number in a pocket notebook. Then I added up the total at the end of the day. The second day was a more normal day so I only ventured 437 steps. I did not even count steps at home!
 Karin Jensvold, Facilities and Move Planner for Clinical Support Services & Planning:
Harborview campus provides a unique at-work opportunity for stair workouts which I take advantage of daily. I enjoy the variety of people I meet in the stairwells of NJB, Pat Steel, and within the main Hospital. And the stairs themselves: some are newer, some older, some in a triangular pattern, some with extraordinary views, some more challenging (what is it about that set on the south end of East Clinic?). I try to do a set of stairs 3x/daily and the results have been significant weight loss and improved fitness since I began in earnest this past summer. And, there's no joining fees, no special clothing or equipment purchases, and within five minutes of anywhere on the HMC campus. The stair challenge was a fun activity that I would like to participate in again, perhaps even on a team.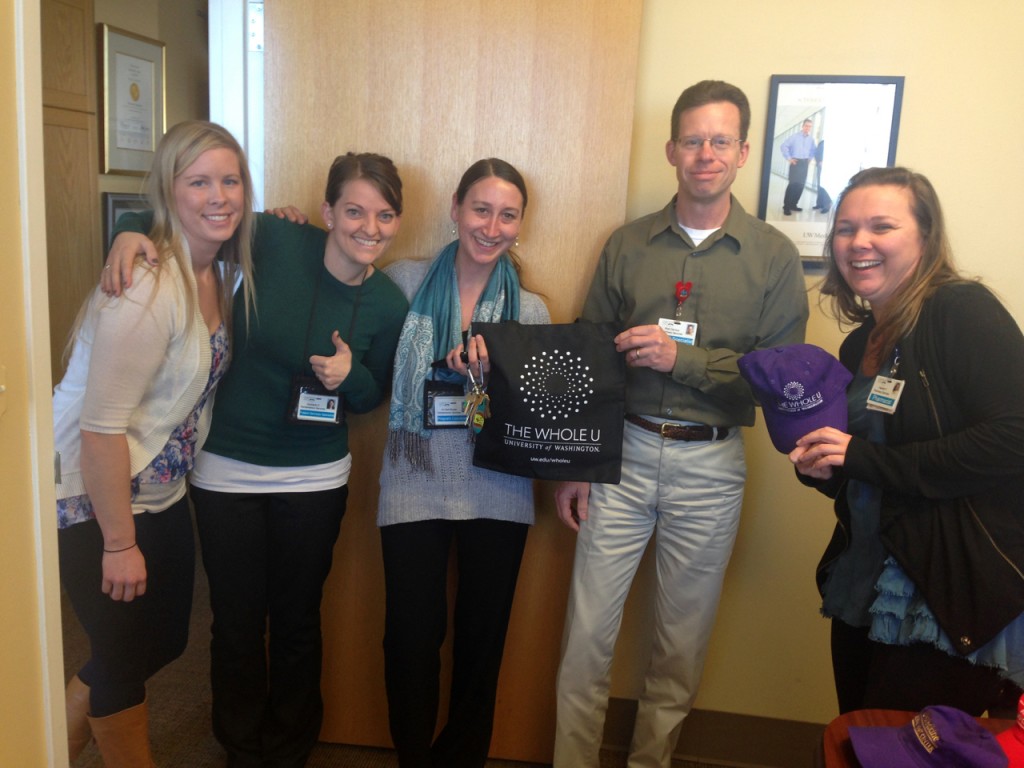 Congrats to everyone at Harborview who took time for the challenge. You destroyed your goal together!
Inspired to work stairs into your routine? Receive support and track your progress with Step On Up!
Article by Elizabeth Esselman and Whitney Gould. Elizabeth and Whitney are program operations specialists for Harborview Recognition and Volunteer and Community Services. Their duties include photography, web editing, film making, event planning, and social media strategy.