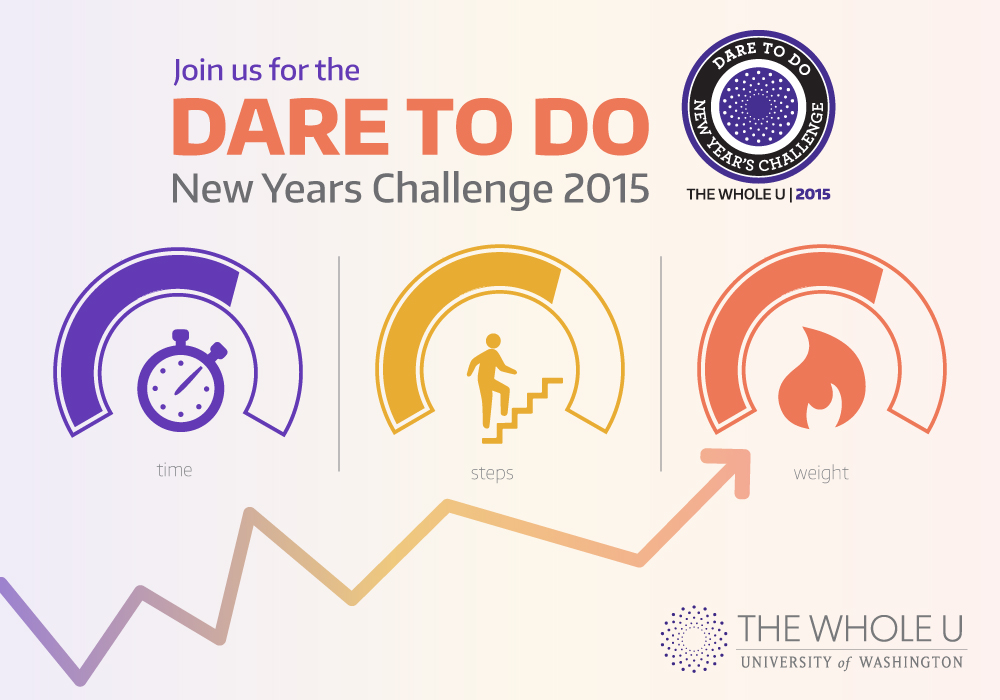 We go into the new year with fresher eyes, new perspectives, better attitudes, and of course new fitness and weight goals. Whether or not we stamp it as a New Year's resolution, we think about how we can be better inside and out. Some of us cut out specific things in our daily routine like soda, coffee, or alcohol while some of us add things like the gym, a budget, or more family time. Statistics say only 8% of us are successful.
According to the Journal of Clinical Psychology, 45% of Americans make New Year's resolutions. The top ten last year were:
| | |
| --- | --- |
| Rank | Top 10 New Years resolutions for 2014 |
| 1 | Lose Weight |
| 2 | Getting Organized |
| 3 | Spend Less, Save More |
| 4 | Enjoy Life to the Fullest |
| 5 | Staying Fit and Healthy |
| 6 | Learn Something Exciting |
| 7 | Quit Smoking |
| 8 | Help Others in Their Dreams |
| 9 | Fall in Love |
| 10 | Spend More Time with Family |
In 2015 The Whole U has an opportunity for you to take your resolutions to the next level and be successful. We have partnered with the IMA, UW Athletics Coaches, Coach Marti Young, and UW Medicine Dietitians to bring you Dare to Do in 2015. It's a challenge for all faculty and staff that want to get fit!
You can choose from one or all three challenges: Weight Loss, Total Steps Taken, or Total Minutes Exercised. Each week you will receive tools to improve your fitness and eat healthier, opportunities to meet others and exercise with celebrity UW coaches, and report your progress online. Tracking your progress improves your chances in reaching your goal, so those who report will get entered into a weekly drawing for a FitBit and those that report all 6 weeks will be eligible for the Grand Prize. A leaderboard in each category will be highlighted on our Whole U website every Monday.
This six-week challenge runs from January 12 until February 22 and coaching sessions will be announced the first week with schedules and specific registrations. The Olympic Sport Strength, Women's Soccer, Women's Gymnastics, and Men's Rowing coaches have volunteered their time to offer coaching sessions to all participants and family members over 12 throughout the challenge. Special posters and the ability to meet the coaches and get an autograph will also be available.
Who is ready? The first 1,000 to register will receive a Dare to Do long-sleeve performance shirt.
Register NOW – I DARE ya!