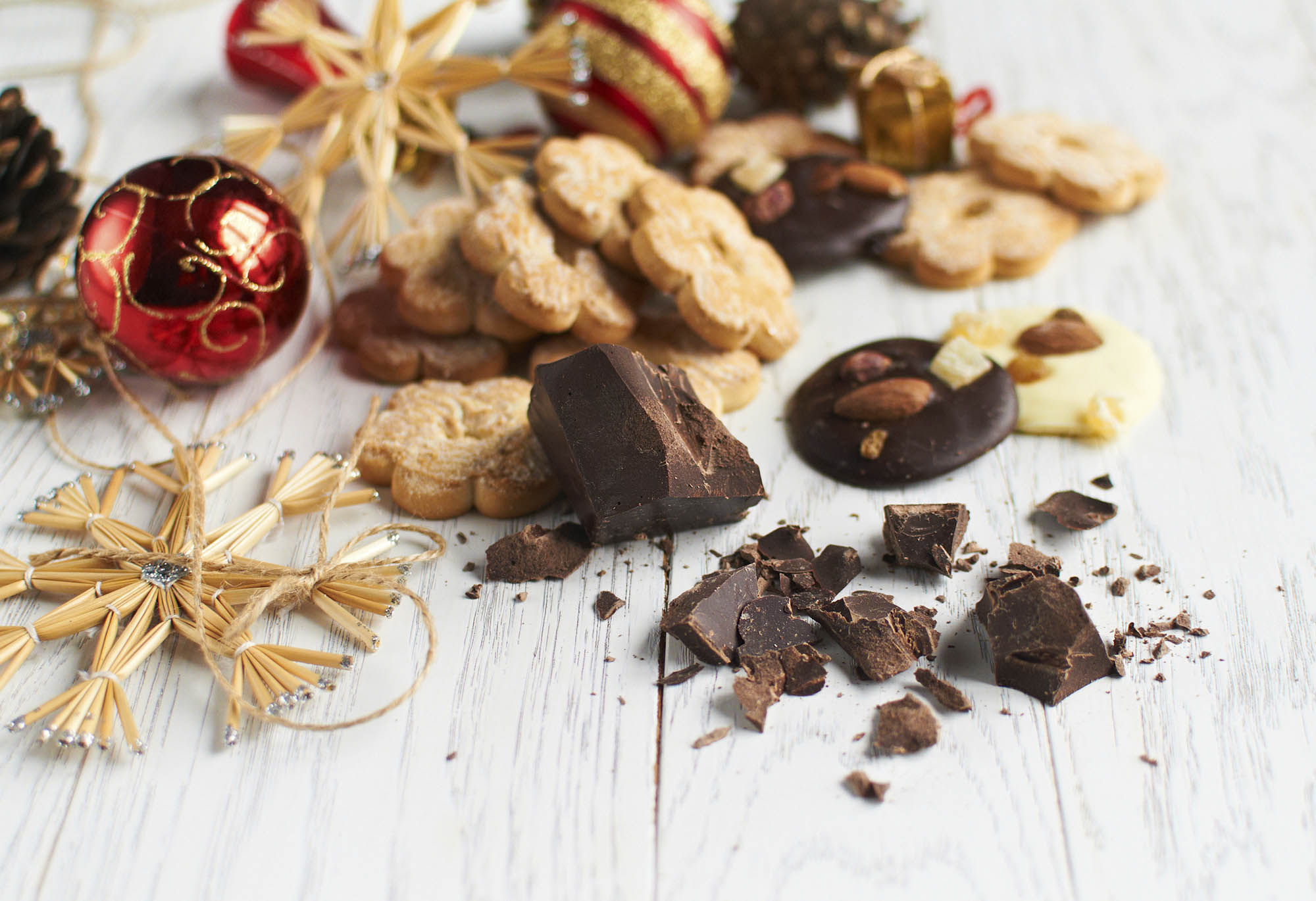 Week 4: Top Gift and Decorating Ideas
It's already week four of The Stress Less Holiday Challenge! This week: don't let money constraints hold you back from having fun this holiday season. After all, the holidays are not about the money you spend, but the time you spend with your loved ones. Below are easy ways to save money on gifts, decorations, and cards.
This season, skip the bank-breaking presents and go for high heart, low cost gifts. Focus on services and experiences- something that your loved ones will remember and cherish for a lifetime. Here are a few ideas to get you started.
Take advantage of The Whole U discount network. There are 21 ticket & event offers– maybe try Disney Junior Live On Tour! Pirates & Princesses Adventure or Tangerine Tales for the kiddos, a UW Drama Department Subscription or UW Music Department Notecard for the arts lover, or Dimitriou's Jazz Alley or Teatro ZinZanni for those looking for a fun night out on the town!
Use a deal-of-the-day website such as Groupon or Living Social. Sites like these feature great savings (50-90%) on events that your loved ones will enjoy. From skydiving lessons to dining to family photo shoots, you can find a deal for everyone.
If you're on a budget, nothing beats a homemade coupon book. I make these for my friends and family ALL the time, especially when I'm short on cash- you can treat loved ones with inexpensive and even FREE activities. Some examples I often use:

1 hour of whatever television shows you want to watch (I'll even watch with you)
Homemade ice cream sundaes after a long day (or just because you want ice cream!)
1 complete carwash & vacuuming
1 breakfast in bed
Girls (or Guys) Night Out

If anything, FOOD is always a good way to go, especially homemade! Most people don't want extra clutter around the house, so something that will be gone in a day or two is great. Try baked goods on holiday themed plates for a festive feeling. Have a signature dish? Most people are so busy during the holiday season that they barely have time to cook, so wrap up your favorite dish to help someone out!
During the holidays, we often host unexpected guests, out-of-town friends, or maybe even the whole family for get-togethers. With these decorating ideas, your home will look stunning at little or no cost!
Make it a group effort! When I was a kid, we chose one weekend to decorate the house before the holiday season. No work calls, no grocery shopping, no playdates- just a whole lot of decorating! Live alone or your family is out of state? Invite some friends or coworkers for some coco and crafts. The more hands the merrier, right?!
Try these DIY crafts-

Bow Wreath: SUPER easy and very inexpensive. All you have to do is hot glue gift bows of different colors to a Styrofoam hoop. Various shades of blue and purple would like snowflake-esque.
Decorative pine cones: Take a walk around the neighborhood to snatch some up or purchase them from your local craft store. Then dip the pine cones in gold paint or a mixture of water, glue, and glitter. You can put them on your mantle, in a glass bowl, or tied to gifts!
Holiday chains: For a sophisticated take on this favorite childhood DIY decoration, use pretty craft paper instead of plain construction paper.
Glass vases: These always look perfectly effortless (because they are!). Fill any sized glass vase with holiday trinkets- try miniature candy canes, small round ornaments, or holiday colored candies.

If you do buy holiday decorations at the store, be sure to purchase items that can be used for the next few years.
These days, you can walk into the store and a box of 20 holiday cards costs $29.95. Say what?! That doesn't even include the cost of postage stamps. I've come up with a few ways that you can cut costs on your holiday cards:
Reuse the front side of old holiday cards. All you have to do is cut the card right at the seam and reuse the front ! Purchase colored paper (use holiday colors or prints), cut it to the same size as the front portion, and glue the two together to make a new card. WALLAH!- you have a unique assortment of new holiday cards to send out; not one recipient will receive the same card!

*disclaimers: 1) don't use the card if someone has written on the backside of the front and 2) be sure not to send someone the same card they sent you!

Photograph holiday cards: take some time to search around your neighborhood or hometown to find some holiday-minded photo opps and snap a picture! It could be anything- pretty twinkle lights strung on an office or building, a big Evergreen tree, or a gorgeous poinsettia at the store. You could even have a family photo shoot at home: wear goofy Christmas sweaters, stick a scarf on your pet, or snap a candid of the kids reading a holiday-themed book. Print your favorites and sign your note on the back in a sharpie (so it doesn't smudge).
Here are a few more DIY cards. All you need is white or printed card stock and a few crafting supplies:

Use colorful, mismatched buttons as ornaments! Just place them in a line towards the bottom of the card and draw a line from the button to the top so it looks like its hanging!
Are your little ones begging to get their hands dirty? Create a simple holiday template and let the kiddos go to town; their art, no matter how messy, gives the card a personal touch.
A super simple idea is to cut out different holiday shapes from felt and glue them to the cardstock. Your shapes could be anything from an ornament to mittens to an ice skate.

Remember, one of the best ways to save money on holiday cards is to skip the postage stamps and personally deliver your cards to friends and family. My mom used to make my brother and I deliver all of our neighbors' cards when we were little, and although it may have been tedious as a kid, I totally understand why we did it! I'm not saying that you should go out of your way to drive 15 miles to your in-laws' place, but hand deliver cards to neighbors, coworkers, or anyone who is a stop along the way home from work/to the grocery store/etc.
Have any other great gift-giving, decorating, or card-making tips? Share below!
Want more great holiday ideas? Join The Stress Less Holiday Challenge!