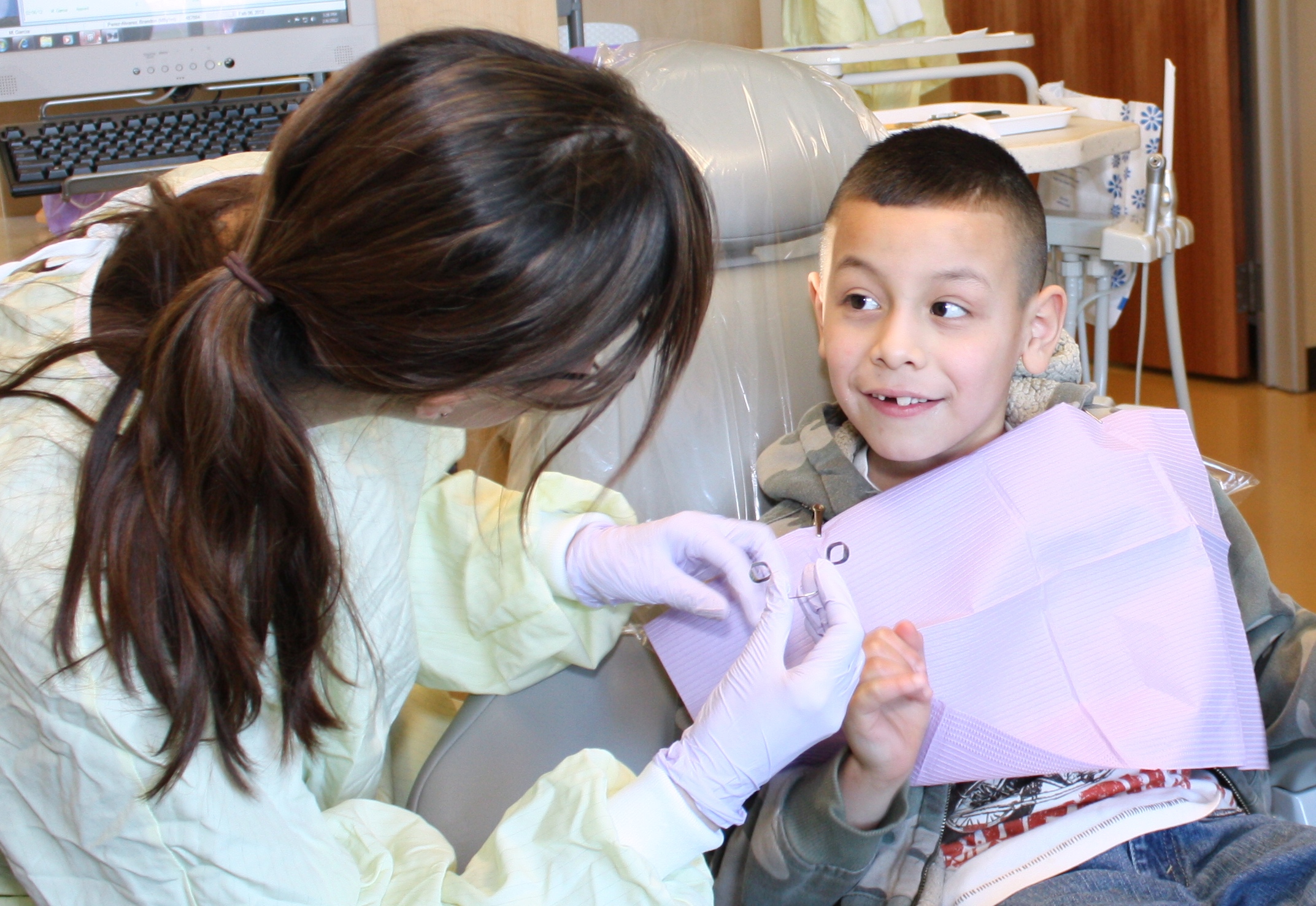 No Need to Fear: School of Dentistry on Wisdom Teeth, Dental Fears, & More
I just realized that there's an amazing UW resource right under my nose: The School of Dentistry. Want to be treated by an expert in their field? The faculty clinics offer all the services of a private dental office right on campus. Want to save money? The student clinics charge about 40% less than the Seattle-area average. Or split the difference and see a resident who is learning a specialty.
To learn more about dental services available to UW faculty and staff, I spoke with faculty members from two of the specialty clinics. First up, Dr. Thomas Dodson, the department chair of Oral & Maxillofacial Surgery…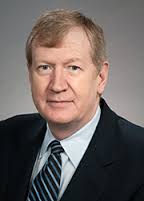 What would you like faculty & staff to know about the dental services on campus?
I think it's important to know that the UW community has dental services available at its doorstep, i.e. general dental care, orthodontists, oral surgeons, facial pain problems, root canals, etc. And a misconception is that if you come to a dental school you're going to see a student. While seeing student dentists is desirable to some people because of the economic benefits, many people come to the dental school faculty practice to be seen by clinicians with expertise in their fields. If you go to a faculty practice clinic, you're not seen by students or residents, but by board certified practitioners and specialists. For example, I see private patients two and a half days a week.
What kinds of issues do you treat most often?
A common clinical problem for young adults age 17-25 is impacted wisdom teeth. Students seem to develop pain symptoms at the worst times, e.g. midterms or finals. While the family may want the student to wait to go home and have the teeth removed during a school break, we can evaluate them here. We also see patients who want dental implants to replace missing teeth, those with jaw lesions, and those who need jaw surgery to correct a bad bite. And to make patients more comfortable, we are licensed to provide these procedures using sedation.
I've heard that 1 out of 4 people who have their wisdom teeth have underlying gum disease. Is that true?
It's even more serious: One out of four people who don't think they have a problem with their wisdom teeth have gum disease..
You're making me glad I don't have mine anymore!
I've got mine and I'm glad I can chew and function with them.
That's a good perspective. If they are causing problems, is there an age when it's too late to get wisdom teeth removed?
No. The oldest person I've removed wisdom teeth from was 93, 16-30 is the most common age for elective wisdom tooth removal. They can act up at any time. Generally for people who retain wisdom teeth, their dentist follows them, and then they'll be sent to us if they have a problem.
Anything else you want faculty and staff to know?
Dental disease and jaw lesions can be asymptomatic for months to years. I see two or three people a month with cysts in their mouth associated with retained wisdom teeth who need to go to the operating room to treat their lesions. Had the teeth been more closely monitored, the treatment would be to remove the wisdom teeth when the lesions are very small, a procedure that could have been done in the office. The moral of the story is, if you have wisdom teeth in your mouth you need to follow the same practice for maintaining their health that you do for the rest of your body—have them checked regularly. We recommend seeing an oral and maxillofacial surgeon every two years for wisdom tooth monitoring.
If you know you should see a dentist but have been avoiding it, read on. Dr. Lisa Heaton is a psychologist from the Dental Fears Research Clinic.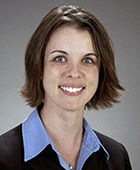 Why attracted you to this specialty?
I was always interested in dentistry, even as a child. Then I read an article in Psychology Today that talked about psychologists and dentists working together to treat people who are afraid of going to the dentist. I found I was drawn more to psychology than dentistry.
Who tends to come to the Fears Clinic?
We see people with all kinds of fear. Some people have avoided dental care for 10, 20, 30 years. They are intelligent, hard-working, and competent. They'll say, "Everything else in my life is pretty much together. It's just this one thing I can't get past." It's very, very common. Three out of four people have some sort of anxiety about going to the dentist. Every time I talk to someone and tell them what I do, almost every person says, "I hate going to the dentist."
So how does the Fears Clinic work?
We spend a couple of hours on the first appointment, and spend a lot of time finding out what that person is afraid of. It could be the drill, needles, feeling claustrophobic, feeling out of control…there are a lot of different things. Then we work with them to develop coping strategies. It's a very individualized plan. For instance, they may practice having the syringe in their mouth very gradually.
What usually happens is that they see the psychologist in the beginning, and over time the dentist just becomes their regular dentist. We do have patients leave the clinic for one that's closer to home, but some like the consistency of continuing to come here even though they don't need to see the psychologist anymore.
What surprises patients about the Fears Clinic?
I think a lot of people expect that we'd have a much heavier emphasis on sedative medication. I think they're surprised by the more behavioral approach we take on things. We help people learn to manage anxiety with little or no medication if possible.
Thanks to Dr. Dodson and Dr. Heaton for taking the time to talk about some of the services available to faculty and staff! There are also faculty practices that specialize in pediatric dentistry, oral medicine, orthodontics, and more. See the full list here.