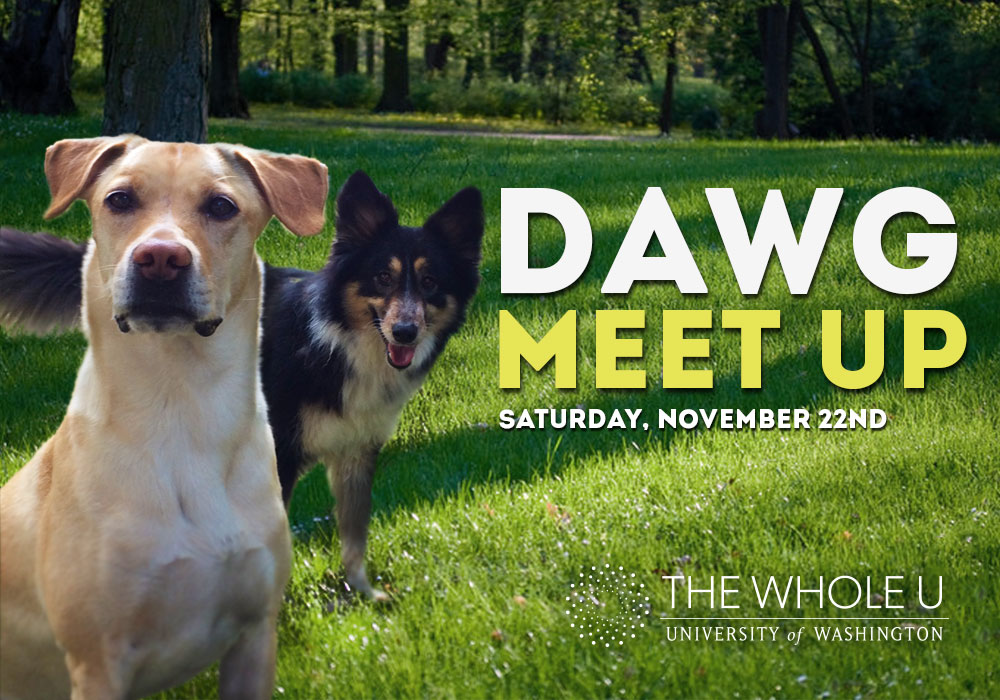 One of my favorite fall activities is heading to the dog park. I have an excuse to be outside while Romeo (the very serious looking dog above) tires himself out by running off leash. And I usually chat with fellow dog owners, because nothing breaks down barriers like being greeted by a friendly wet nose.
Make your furry family member's day and meet fellow UW dog lovers at Woodland Park:
Saturday, November 22, 2014
9:30 – 10:30 a.m.
Lower Woodland Park off-leash area
Lower Woodland Park off-leash area is a one-acre dog park, between Woodland Park Zoo and Green Lake. The area has benches, a doggie drinking fountain, and is only two miles from the Seattle UW campus. Wear Husky purple for an opportunity to meet and mingle with like-minded, pet loving colleagues.
At the meet-up, your canine friend will receive doggie biscuits and a surprise Whole U gift. See you there!
Thanks to Susan Arnett for the photo of Romeo and Shabnam, best friends forever!