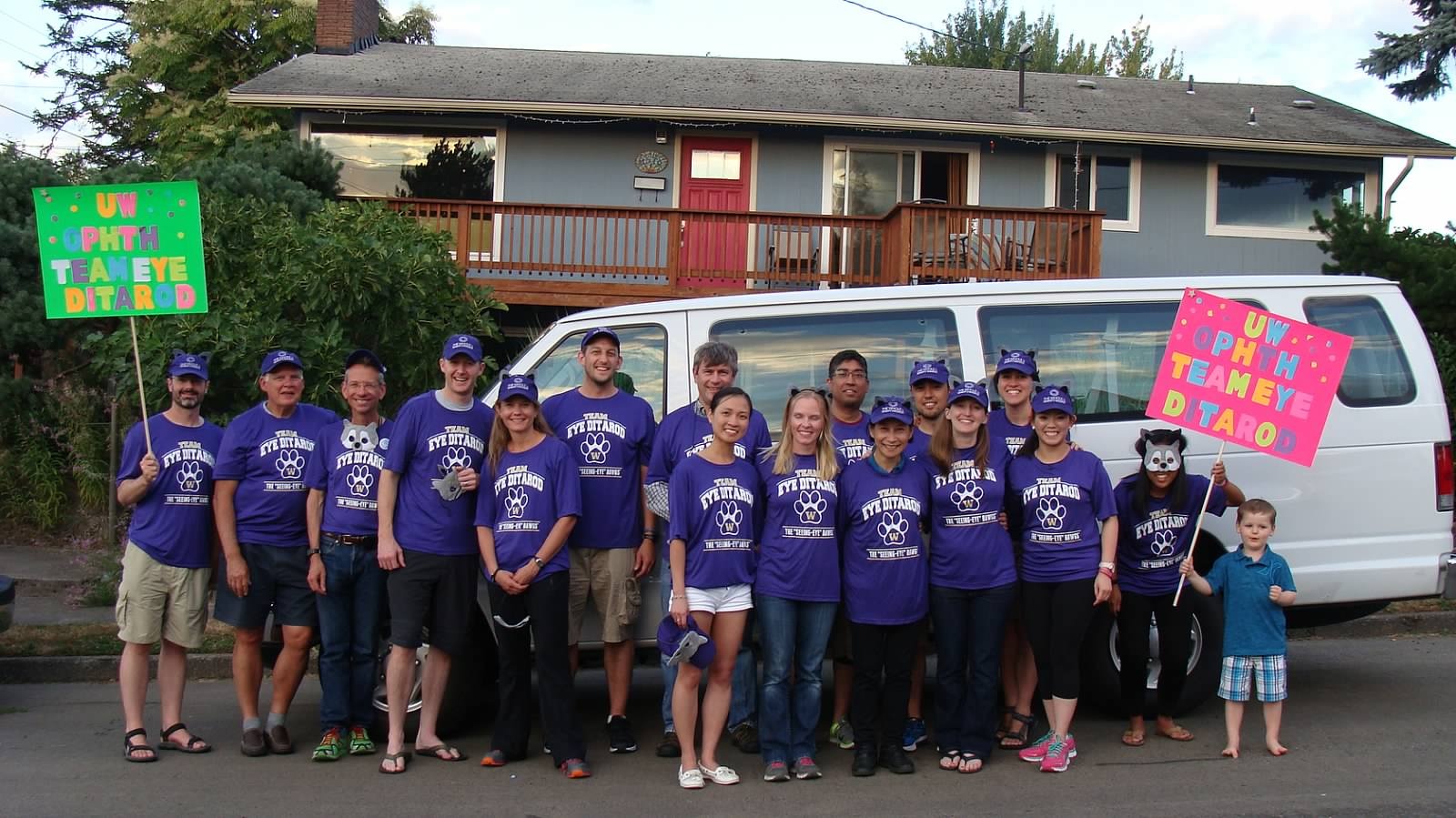 UW Ophthalmology Team Eye Ditarod Takes on the Mother of All Races!
Last summer, 12 runners and four drivers journeyed from Seattle to join the Hood to Coast Relay. It's known as the mother of all relays because it's a 200-mile relay from Mt. Hood to Seaside, Oregon. Team Eye Ditarod from the Department of Ophthalmology consisted of both faculty and staff members as well as our Department Chair, Dr. Russell Van Gelder, who started us off from the top of Mt. Hood. We all had an amazing time challenging both our minds and bodies while experiencing the beautiful Pacific Northwest. What started as a wellness challenge posted by the dean of School of Medicine soon became one of the best memories that the members of our department will share for many years to come. Our team finished in 31 hours, 26 minutes, and 4 seconds. I'm sure each one of us has our own story to tell about our lack of sleep in the wilderness and waking up in the morning to run, but I can speak on behalf of the team and say that we all learned a lesson or two from this unforgettable experience. Here are three things I learned in case you are considering joining a marathon team…
Team-building. This is my favorite element of the entire experience by far. From our rock star staff members who spent hours putting together the team wear, to our faithful and hardworking runners who tirelessly trained and conditioned both their minds and bodies, to our friends from The Whole U who had been supporting us since the beginning of our journey and have been cheering us on, it really was a team effort. It may not be obvious, but it truly took a lot of help and dedication to pull off an event like this. Down in Oregon, our team had a great team-building exercise decorating our van; we made sure that we took a team photo of us all decked out in purple before we headed to the race. It was very evident that our team contained a high degree of camaraderie and that's truly what made the event a success.
Excellent Leadership. As we got closer to the big event, our Team Captain Timothy Cibula, director of finance and administration for the Department of Ophthalmology, sent us all useful reminders and words of encouragement to make sure that we stayed on track. The fact that our leadership cared allowed everyone to dive into this experience. Tim truly was an excellent leader during this great adventure and it was evidenced by a successful result.
Don't be afraid to get out of your comfort zone. One of the best things I learned from this experience is to not be afraid of stepping outside your comfort zone. Our team consisted of some really strong and long-time marathoners, but only a few of us had ever competed in a non-stop overnight event before. Despite the range of ability levels, our team members came back smiling and it is easy to tell that everyone had a fantastic time.
What allowed us to succeed was teamwork, leadership, and daring to try something new. But the most important part of this journey was getting to know the people who made up our team. From a proud father who, despite his tired legs, made sure that he checked in with his son to congratulate him on passing his driver's license test to a first time grandfather who was overwhelmed with joy as he showed off pictures of his beautiful granddaughter, I saw a different side of the people I work with. It's not every day that we get to see that side of a person but once we do then it gives you a whole new different perspective and that's what makes your workplace your home away from home.
And as Dr. Tiffany Hollenbeck, teaching associate and optometrist for the Eyes on James and UW Neighborhood Clinics nicely puts it:
When I saw everyone cheering each other on as we ran, I realized that they are cheering us on in our careers as well. All of these things bring so much humanity to the work place. It makes me feel like I am part of a family working together to do good for others and not just an organization of individuals… I am so grateful for the race. What a fantastic experience.
Congrats to Team Eye Ditarod!
Timothy Cibula
Alvin Cabrera
Mimi Cabrera
Leona Ding
Tom Fritz
Lauren Gill
Erin Herlihy
Tiffany Hollenbeck
Vivian Manh
Raghu Mudumbai
Michael Mustari
Jay Neitz
Karl Pepple
Kathryn Pepple
KC Sarmiento
Russell Van Gelder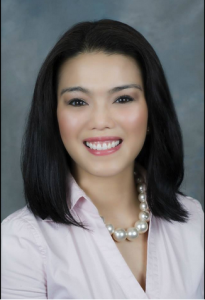 Kristene Sarmiento is a fiscal specialist for the Department of Ophthalmology. She keeps herself busy by volunteering with several non-profit organizations in the Seattle Puget Sound Region. Recently appointed as the auction chair for the Seattle Chapter of Women in Communication as well as the marketing director for the Seattle Chapter of Association of Latino Professionals for America, Kristene is as passionate about volunteerism and diversity as she is about marketing and public relations. She also cares deeply about living a healthy work-life balance and occasionally writes a blog about helpful tips that are easy to follow whether you are at work or out and about.