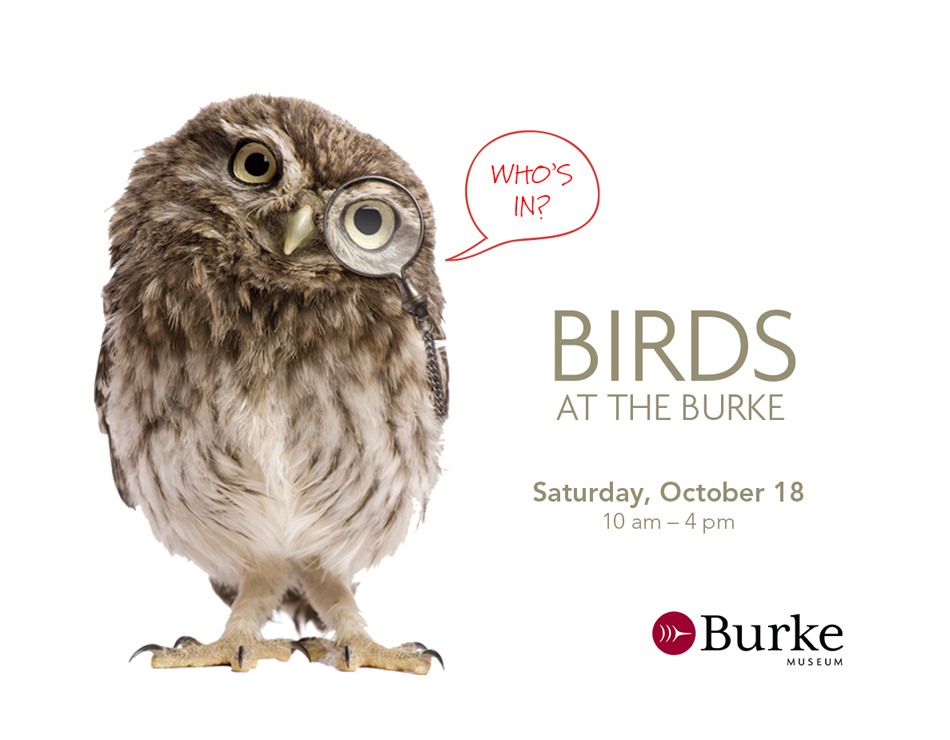 From Nightclubs to Nighthawks
The annual Birds at the Burke event is tomorrow with so many activities, things to see, AND UW faculty, staff, and students always receive free admission with their Husky Card!
Saturday, October 18
10 a.m. – 4 p.m.
Included in museum admission; FREE for members and with UW ID.
Examine hundreds of bird specimens, including rare and delicate bird's eggs with their nests.
Make your own bird feeder and more hands-on activities.
Learn the basics of birding during a special indoor bird watching experience.
Join bird-watching walks on UW campus.
Watch as scientists prepare birds for research.
Birds at the Burke is a once-a-year opportunity with many bird experts on hand, including the curator of birds, John Klicka. John's foray into the science of birds might surprise you. As you probably know, sometimes it can be hard to get motivated to go to class in your early 20s (or, let's be honest,
30s or 40s, and beyond) when there are other things that seem like more fun, like managing a nightclub. This is why John Klicka, former nightclub manager turned Burke Museum Curator of Ornithology, took 10 years to finish his undergrad biology degree.
John spent the summers of his childhood in the wilderness with his family building a cabin on a plot of land in Northern Minnesota. Here he grew an appreciation for, and a keen interest in, biology which was his major at the University of Minnesota. Working at a bird banding station in college sparked what became a lifelong fascination with bird biodiversity, "I had no idea that all of these migrating birds came through my neighborhood, and I had no idea that you could make a living having this much fun." The fact there was such an immense diversity of birds just outside his back door solidified his decided field of study: ornithology.
After finishing his B.A., John attended Texas A&M at Kingsville for graduate school where he completed bird studies on the Rio Grande River and then pursued a Ph.D. at the University of Minnesota. In 2000, John was offered a coveted position as the curator of birds at the Marjorie Barrick Museum at the University of Nevada Las Vegas.
The University of Washington and Burke Museum hired John as a professor of biology (WOT) and the curator of birds for the Burke's collections in 2012. Since joining the team, he has helped to dramatically expand the bird collection and has taken four new grad students under his wing. John loves museums because they provide a link between the general community and active scientific research, and he strives to work with students that are motivated to do specimen-based research.
So join us, John, and all the other experts for Birds at the Burke. Perhaps between the live bird shows with Yakima's Raptor House Rehab Center, demonstrations on bird specimen prep done by members of the Klicka Lab, and the hundreds of specimens that will be on display, you and your little ones just might discover your own lifelong appreciation of birds.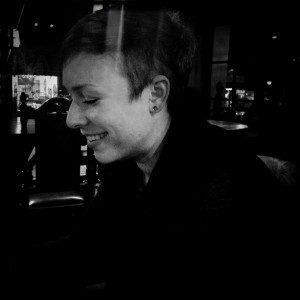 Samantha Porter is the Community Outreach Coordinator for the Burke Museum of Natural History & Culture. From pangolins and marbled murreletts to clovis points and trilobites, Sam is always amazed by the depth of collections that are held at the Museum. When she's not out in the community telling people about the fascinating things at the Burke she can be found sneaking around the molecular lab in a lab coat pretending she's a scientist.