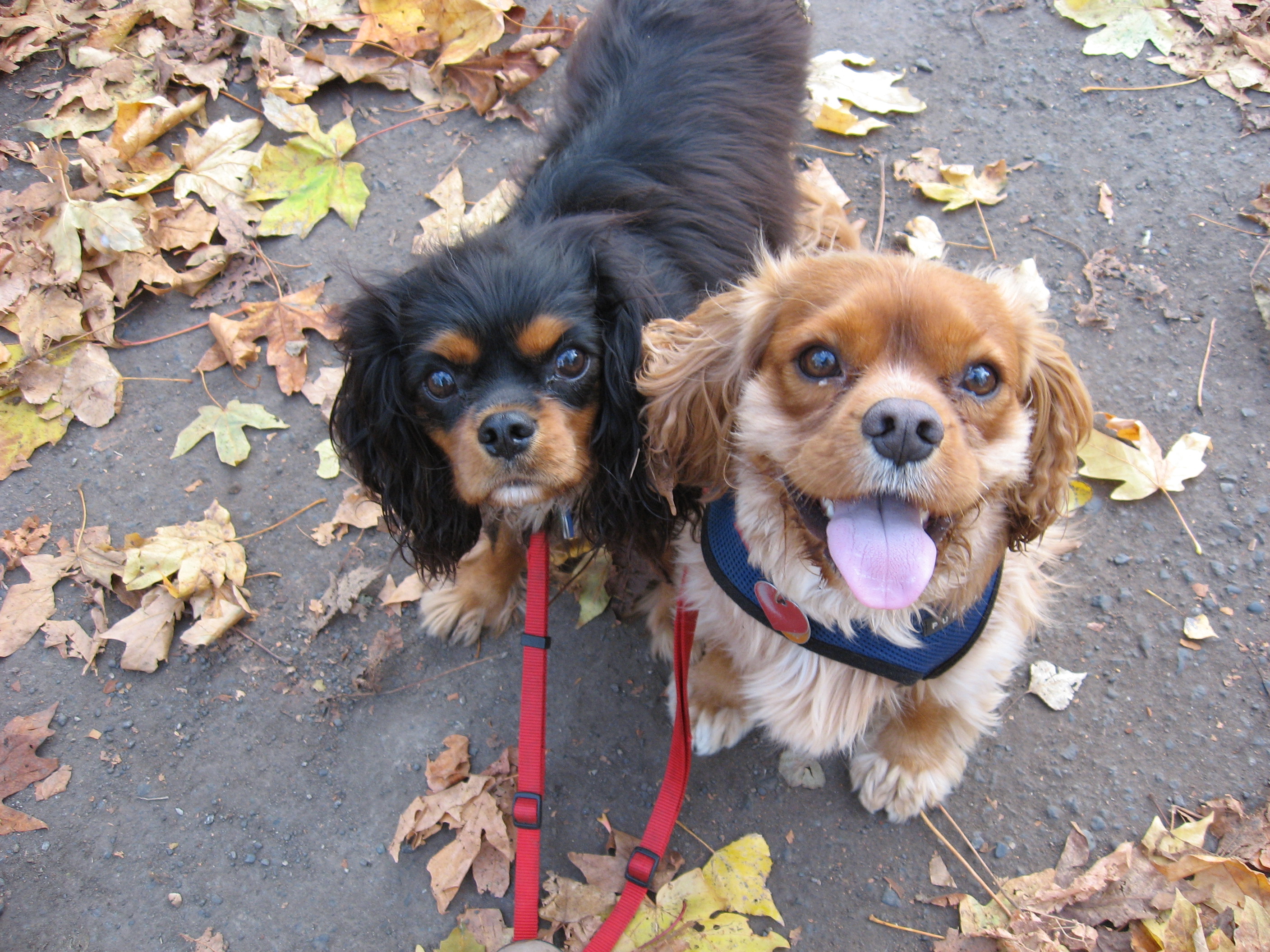 Here at the University of Washington, we love our Huskies and we also love our own dogs! As you'll see from the photos and descriptions below, our beloved canines, like us and Liam Neeson, all have a "particular set of skills."
In the featured photo above, Bill and Bob are Cavalier King Charles Spaniels. Bill's top talent is foraging for crumbs on the floor while Bob loves to swim. Sammy (below, sporting a Whole U hat) loves to run, but is also a very cuddly lap dog.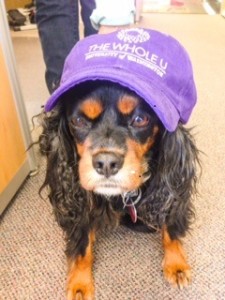 These three pooches belong to Mary C. Smith, Assistant Director, Finance & Administration, Joint Institute for the Study of the Atmosphere & Ocean (JISAO).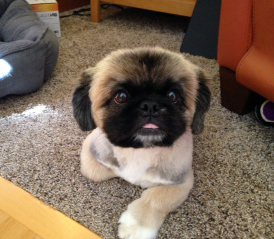 This is Bruno, a Pekinese that thinks he's a Lab. Bruno is a skilled Frisbee and ball catcher, squirrel chaser, fisherman (fisherdog?), and swimmer. Bruno's owner is John Haslam, Associate VP and General Manager, UW Video.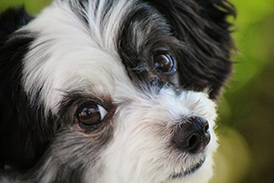 Ella, a Maltipoo, works one day a week in a clinical psychologist's office. In her free time, she is happy to chase cats and squirrels out of the yard. Ella belongs to Sue Morgan, Program Coordinator, Communications/Operations Education Program, UW Bothell.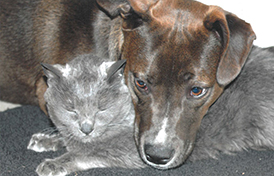 Annie (right, with a feline friend) is Ben Shimizu's best friend. She hikes, mountain bikes, runs, swims, and canoes. Annie enjoys all beings, especially kids and cats. She accompanies Ben to work periodically and everyone enjoys her company and her calming influence. Ben Shimizu is the Controller at the UW Club.
Below, Napoleon, a.k.a. Oly, Oly Bear, and Porkel, was adopted from PAWS in 2005. Oly's top talents include barking at airplanes, moonwalking, and being old. He also has perfected the skill of balancing a tennis ball with his "hands." Proud owner of Oly is Betsy Hauenstein, Associate Director, Office of Annual Giving.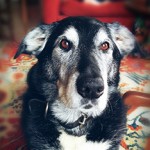 It's a wonderful life! Quinston Churchill Young, a.k.a. Quinn, below. Quinn's top talent is acting as First Dog at the University of Washington. Quinn's proud owners are President Michael Young and Marti Young.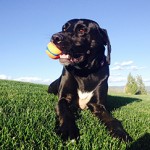 The handsome fellow in our last two shots is UW's own mascot, Dubs. He has many talents, including being a ringbearer and honored guest at two weddings this past summer.