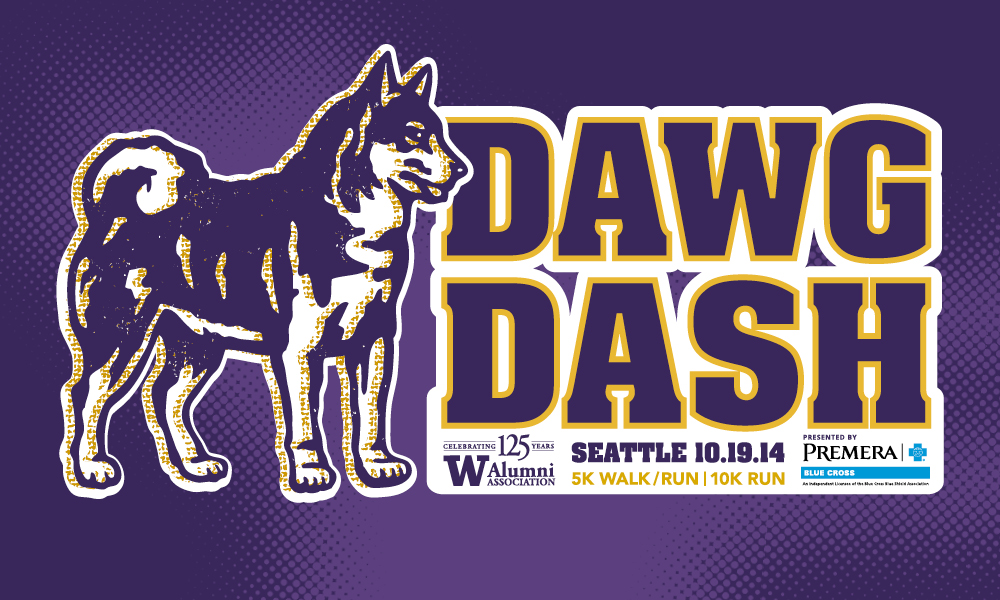 29 Years of a Husky Running Tradition!
The 29th annual Dawg Dash is coming up!  This race that raises funds for academic scholarships has become a coast-to-coast celebration of Husky community and spirit. Thousands of students, alumni, faculty, community members, and friends have participated in The Dawg Dash, making it a huge success. It creates an incredible sense of accomplishment, community, and always benefits education.
This 5K and 10K event is coming Sunday, October 19 and The Whole U invites you to register and train with us. To make it possible for any running newbie, we have created eight-week training plans that will help prepare you for these distances. As an Exercise Physiologist and former collegiate level runner, I have created plans for safe and successful progress. By the end of the eight weeks, you will reap all the benefits running has to offer. Why not give it a try? And for those that want to take their running to another level, the plans will work for you, too. We're also starting an organized running and walking group that will meet every Wednesday. Just say YES to group training on the training plan registration form.
One of the coolest parts of this race is that dogs are welcome! You will find bowls of water at each water stop and the finish line. The Dawg Dash also has a short children's race for kids under 10 and a post-race party expo for everyone. This bash will have free food, beverages, and fun entertainment. What a great way to spend your Sunday morning!
Here is the schedule of events:
7:30 a.m. – Registration/check-in begins
8:50 a.m. – Pre-race instructions at the start line
9:00 a.m. – 5K Run/Walk begins
9:20 a.m. – 10K Run begins
9:30 a.m. – Post-Dash Bash begins in Red Square
10:15 a.m. – Awards Ceremony
10:30 a.m. – Husky Pups Run (for kids 10 & under)
If you are not interested in participating in the races you can always show your Husky spirit and volunteer that day. Please email info@promotionevents.com. All volunteers will get a free Dawg Dash shirt. Groups welcome!
Register now! And there's a UW faculty and staff discount! The 5K is $25 and the 10K is $30.
See you there!