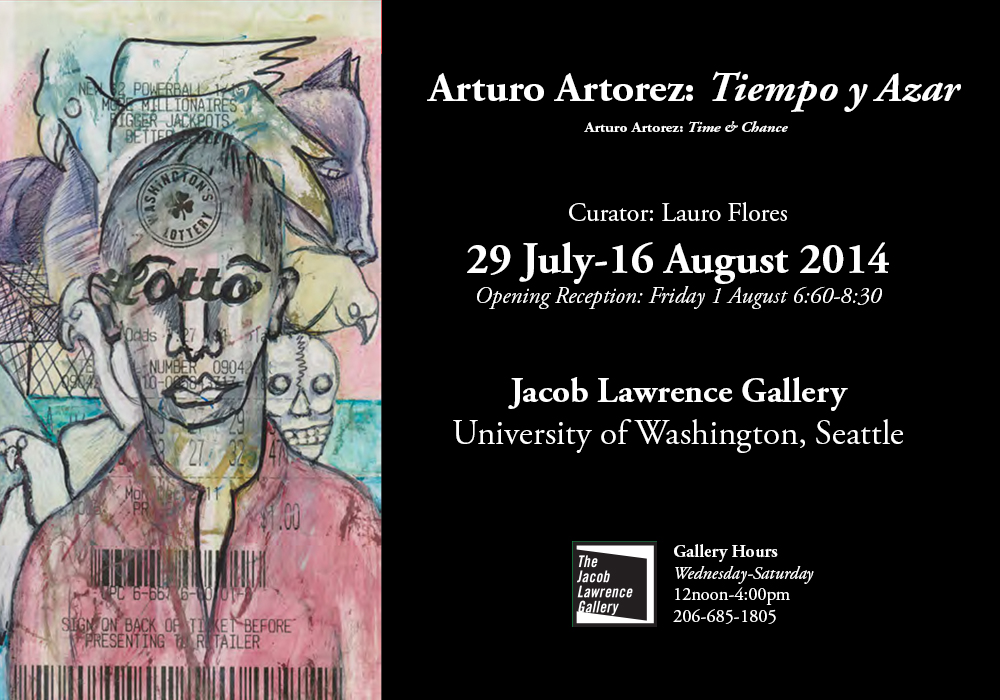 The Art building has some nice surprises for faculty and staff who venture to visit. One of them is the Parnassus Coffee hangout in the basement.  Another is seeing the 3D4M students at work, torches in hand, as you peer inside the windows along Stevens Way.
Moving north on Stevens, the next set of windows opens to yet another wonderful space, The Jacob Lawrence Gallery. The exhibit you see hanging on the walls entices you to take a closer look.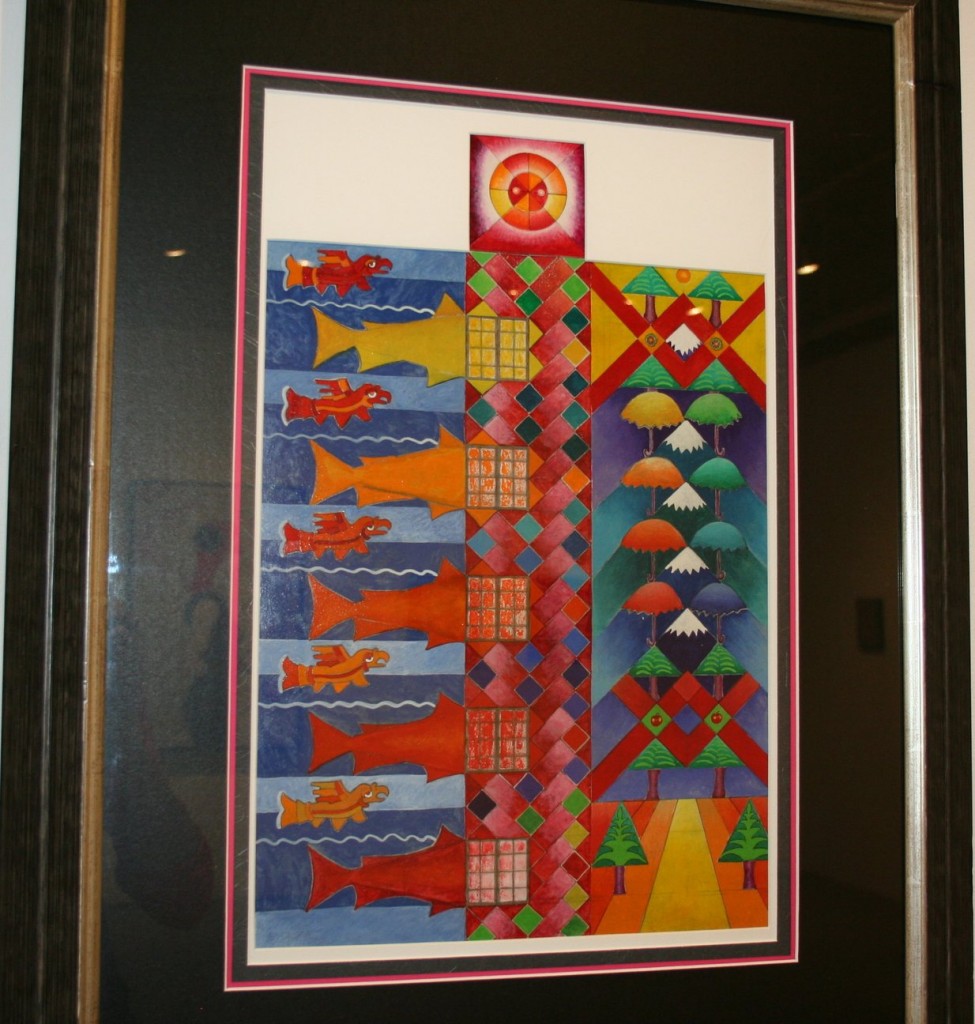 The show is called Time & Chance, by the artist Arturo Artorez, a Mexico City-born Seattle resident. Professor Lauro Flores, chair and professor of American Ethnic Studies, was instrumental in bringing Artorez's solo show to UW. Professor Flores has championed the work of several Latino artists, and he's spoken out on the need for a diverse campus, a community "inclusive of groups that historically have been excluded or marginalized."
Many of the works on display were created on time cards and lottery tickets. The images are whimsical and surreal.
New to the gallery is Director Scott Lawrimore, who comes to UW from a curatorial role at the Frye Art Museum. Scott gave me a tour of The Jake, and told me about Artorez's amazing life story. He mentioned that the show's August 1 opening included special guests, including the Mexican Consul General, the artist Alfredo Arreguín, and local collectors.
The show includes earlier works that allow the viewer to see Artorez's influences as he developed his style. Those works evoke the early Cubists.
I asked Lawrimore about upcoming exhibits this fall. "We are currently conceiving a program that fully engages students and the community, while raising the profile of the gallery significantly in the larger art world."
Stay tuned for those details, but one bit of exciting news is the gallery is getting a facelift after the Artorez show comes down in anticipation of the first show for the start of the fall quarter. "These walls show 25 years of wear," said Scott, "so we look forward to unveiling an improved space in September!"  With a new director and a reenvisioned space, I know I'm exited to see what comes next at The Jake!
The Artorez exhibit is on view now through Saturday, August 16 at The Jacob Lawrence Gallery, room 132 in the Art building. Visit Wednesdays through Saturdays, 12-4, during exhibitions.