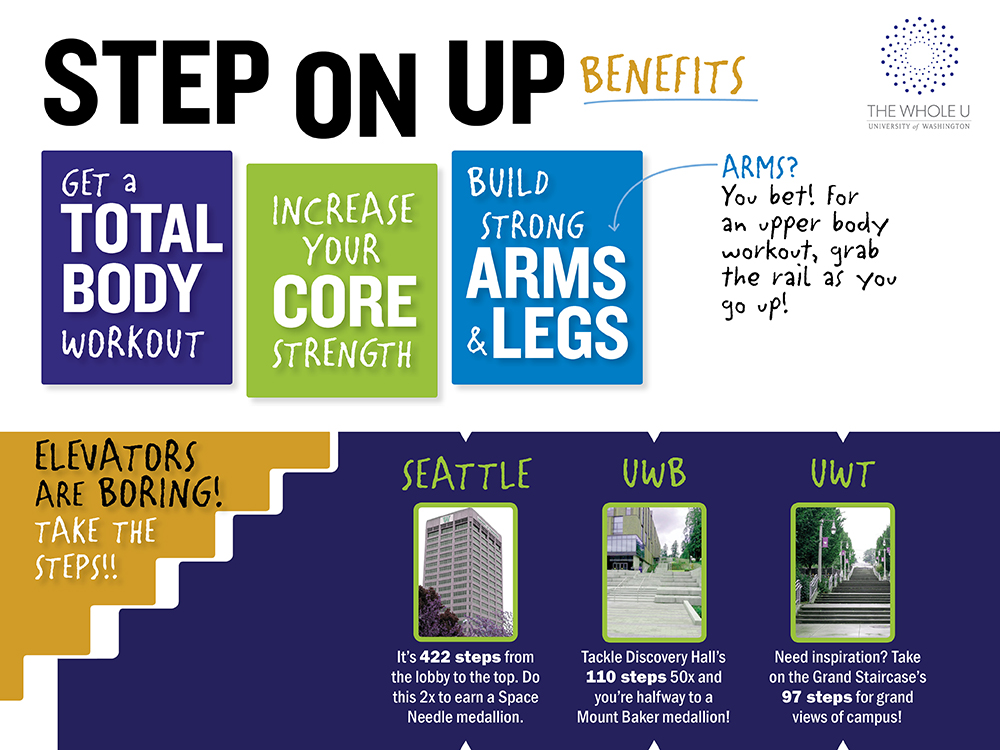 3 Ways UW Staff Steps On Up
Listen to how three UW staff members are fitting in the Step On Up challenge!
Scott Olsen, refrigeration mechanic, UW Medical Center: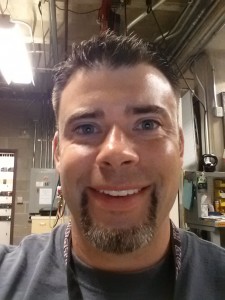 "I'm a refrigeration mechanic at UWMC and am shocked at how many steps UP the stairs I can take in a day versus taking the elevators. Assessing the 1,100+ pieces of equipment only requires a minimal amount of tools when trouble occurs, so I threw them in my tool bag and up the stairs I went. Throughout the day I headed to the 1st, 3rd, and 6th floors multiple times from the basement. My work day isn't over yet and I've already reached my first goal, the top of the Space Needle! I'm ready for some water and looking forward to Mt. Baker."
Jan Hamanishi, medical illustrator, Health Sciences:
"Three of us are averaging about 600 steps by doing two sets of 12.5 flights per day. It only takes us about 10 minutes to go up and come down on our two breaks. We're pretty focused and we feel invigorated by getting up and moving instead of sitting all day. We've decided we will continue the stair climb beyond completing the Mt. Rainier goal.
Mt. Kilimanjaro 19,341'
Mt. McKinley 20,322'
K2 28,251'
Mt. Everest 29,029'"
Jason Page, report analyst, Condon Hall: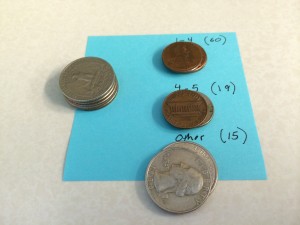 "Working on the 4th floor of Condon Hall means it's fast for me to accumulate steps. It's hard to believe that I go up almost enough stairs each day to get to the top of the Space Needle! Since I make a few trips a day, I've been keeping a pile of coins to track how many trips I make (moving a penny over each time I walk up the stairs). Looking forward to making it to Mt. Baker!"
The three challenge goals are working for Scott, Jan, and Jason. Start the self-paced Step On Up, and you'll get a total body workout, increase your core strength, strengthen your heart and bones, and tone common problem areas like thighs and tummy. Register now and start stepping! Check out our Facebook page to see who's completed the challenge and don't miss the hidden gems that Seattle Stairway Walks find across campus.