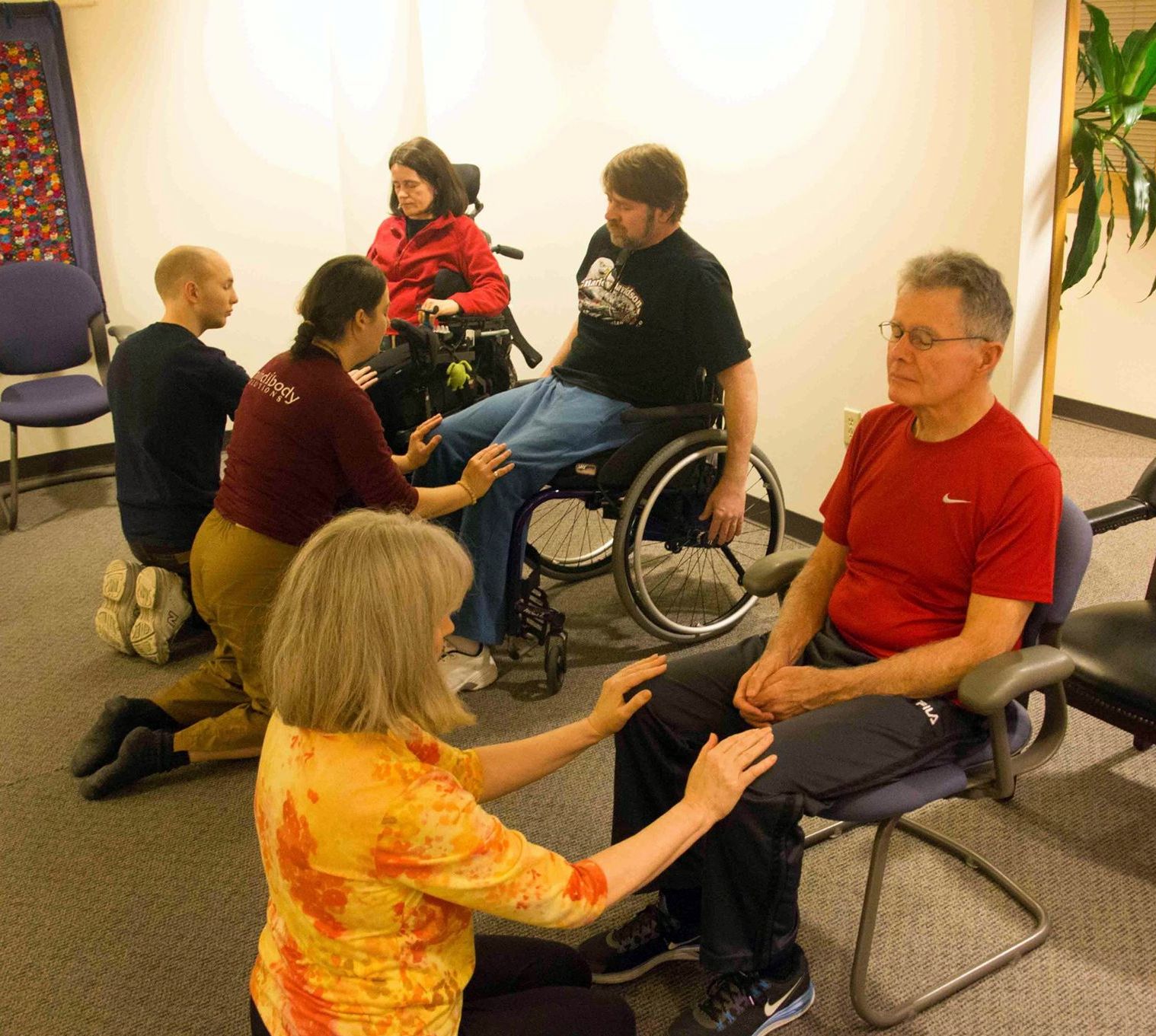 Adaptive Yoga Comes to UW
Since I have MS, my balance is impaired. I'd like to find a yoga class tailored to my needs.
Did you know that approximately 14% of the Washington state population is affected by some form of disability and that more than 8% have physical limitations?* Perhaps you experience mobility restrictions caused by paralysis or a chronic illness or you know someone who does and you are wondering if yoga could help?
Great news! Adaptive yoga is coming to the Pacific Northwest and will soon be available at UW. The UW Department of Recreational Sports will offer a presentation and experiential workshop on Adaptive Yoga on Saturday, August 9 from 1:00-3:00 p.m. Experienced teachers from Adaptive Yoga Northwest will explain how adaptive yoga works and offer participants an opportunity to experience poses and breathing techniques. Poses will be adapted to meet individual needs and participants in wheelchairs will be given assistance to transfer to the floor should they desire.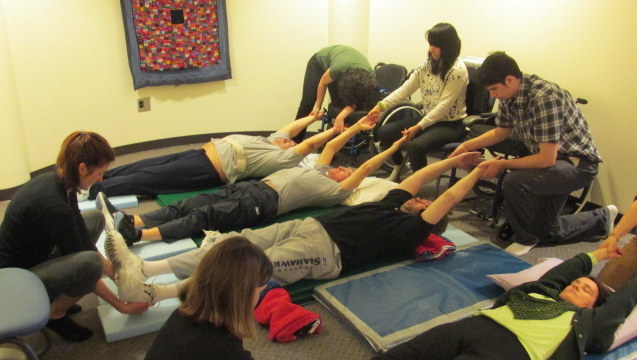 Yoga means "to join or to connect." This connection can take multiple forms and dimensions. People who have lost sensations in parts of their bodies or deal with chronic pain can still experience the energy flowing in their limbs and a sense of release, ease, and freedom from their practice. Putting these experiences into words or quantifying these effects is not easy but students in adaptive yoga classes are unequivocal: yoga does help them feel better.
Adapting yoga for disability has been pioneered in the US by Matthew Sanford, a paraplegic yoga teacher based in Minnesota. Adaptive yoga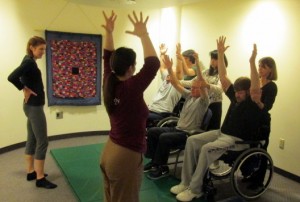 classes are usually smaller than traditional classes, allowing for a more hands-on approach. The teacher is often assisted by trained volunteers who help students get into the poses. Asanas (yoga poses) are adapted for people with physical limitations due to a range of conditions (paralysis, amputation, MS, stroke etc.) Classes incorporate breathing exercises and relaxation/meditation. Transferring to the floor is optional but often appreciated by students. After a few classes, students often report feeling more relaxed and open. After months of practice, many are able to move their bodies in ways they were unable to before.
Yoga's benefits are increasingly acknowledged by the scientific community and appreciated by those who practice it. Improved flexibility, circulation, balance and lower levels of stress and blood pressure are among the proven effects of yoga. These benefits are accessible to everyone, regardless of their level of disability or physical impairment. So be sure to attend the presentation and experiential workshop on Adaptive Yoga on Saturday August 9 by the UW Department of Recreational Sports to learn how yoga can help YOU.
Learn more and register for the event online. Questions? Contact Anne Garrett, fitness coordinator in the Department of Recreational Sports Programs, at annegarr@uw.edu.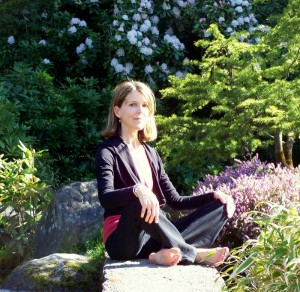 Julie Fournier is a registered yoga teacher who trained in Nepal and the US. She studies adaptive yoga with Matthew Sanford at Mind Body Solutions.  She is part of Adaptive Yoga Northwest, a group that provides yoga classes to people of all abilities and mobility styles in the greater Seattle area. 
*Disability in Washington State 2006. Washington State Department of Health, CDPR Center for Disability Policy Research, May 2006.