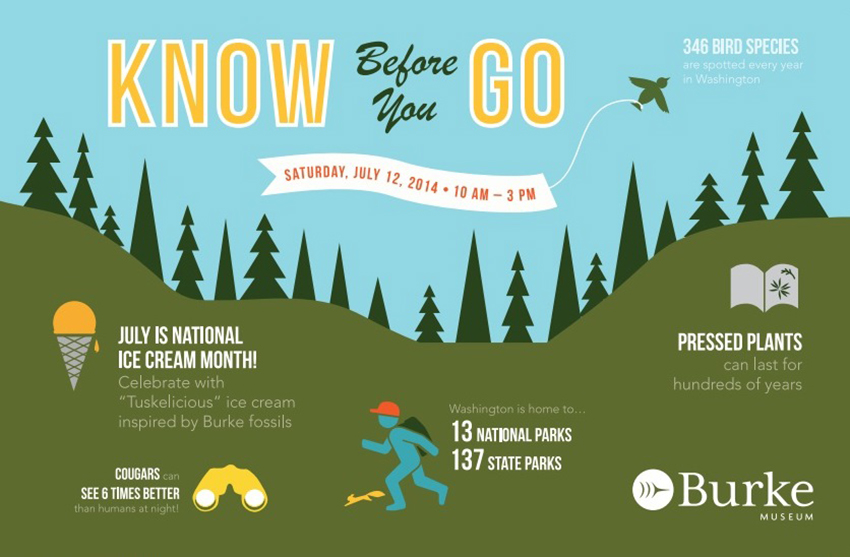 Making the Most of Your Summer Vacation
I must admit that I wasn't a fan of driving through Eastern Washington until I learned more about the geologic formation of the other half of the state. There used to be a giant continent geologists call "Rodinia," which was home to the formation of some of the oldest rocks in Washington. This continent broke apart about 750 million years ago along a giant rupture that cut through Eastern Washington. Following the breakup of Rodinia, the original western edge of North America was located not too far west of where Spokane and Pullman are today.  These rocks are still visible, but before I knew what they were I simply looked past them, only excited by seeing the occasional cow.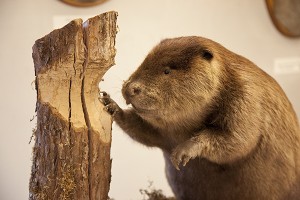 To share the knowledge of this region and make road trips like mine more meaningful, the Burke is holding its very first Know Before You Go: Summer Festival on Saturday, July 12 from 10 a.m.-3 p.m. Burke experts will be facilitating activities all day that range from learning how to make your own field journal to pressing flowers, discovering fossils, learning how to read a map, using a compass, and determining which animals are pooping around your camp site!
There will be a crash course in camping for kids, a lesson on how to hike with children, a session on getting the most out of your smartphone camera, and my personal favorite: an easy-to-grasp, family-friendly talk by UW Professor Emeritus Stan Chernicoff about the geological forces that are moving the Earth beneath your feet.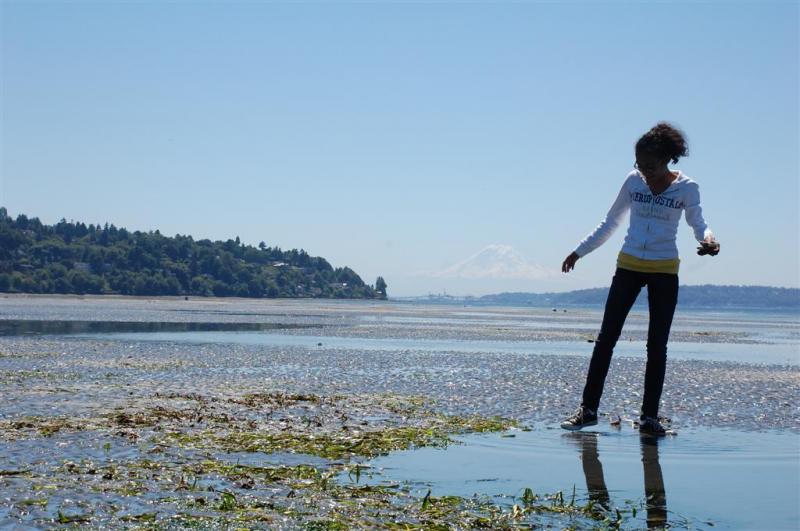 The day will also feature representatives from Washington State Parks, Suquamish Museum and Cultural Center, Wolf Camp, Whale Trail, Seattle Aquarium, Washington Native Plant Society, and Stonerose Interpretive Center, just to name a few.
Oh, and there will be a Full Tilt Ice Cream truck on site scooping our very own limited edition flavor "Tuskelicious," in honor of LuLu, the Lucky Lake Union Mammoth. There will also be gourmet Latin street food and live music from 11 a.m. to 2 p.m.!
This event is FREE for Burke members and all UW faculty and staff, so join us! The knowledge you gain will make your time outdoors this summer even better.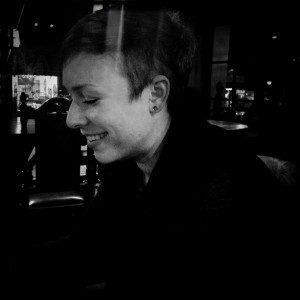 Samantha Porter is the Community Outreach Coordinator for the Burke Museum of Natural History & Culture. From pangolins and marbled murreletts to clovis points and trilobites, Sam is always amazed by the depth of collections that are held at the Museum. When she's not out in the community telling people about the fascinating things at the Burke she can be found sneaking around the molecular lab in a lab coat pretending she's a scientist.
Photo credit: Andrew Waits (top photo) and Lora Shinn (second photo)