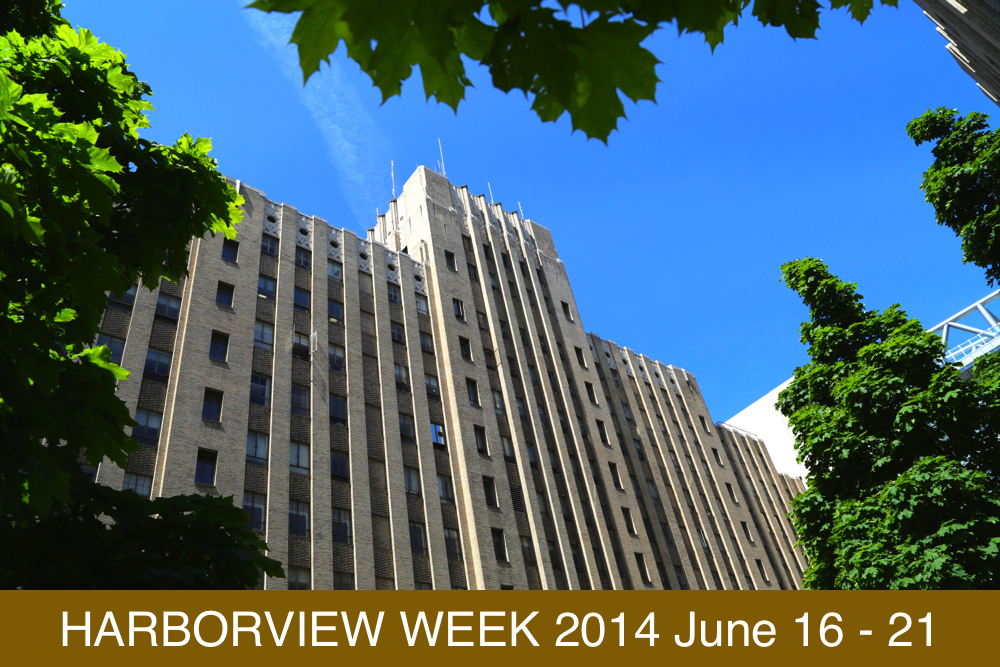 Second Annual Harborview Week Starts Monday!
Do you work at Harborview? If so, join the Harborview Recognition Program for the second annual Harborview Week, a weeklong celebration of recognition and wellness. This year HMC week takes place from Monday, June 16 through Saturday, June 21. Please drop by the events listed below for prizes, wellness information, classes, and videos.
MONDAY – OPENING CELEBRATION
11 a.m.-1 p.m., HMC Cafeteria Atrium—Stop by for prizes, giveaways, and wellness information! Several groups will be participating in the celebration including Employee Health, Breathe Hot Yoga, HMC Food & Nutrition, Gold's Gym, the Highline Club, and more!
TUESDAY – EMPLOYEE AND LEADER OF THE YEAR CELEBRATION
12 p.m., Research and Training Auditorium—Light refreshments provided. The Employee and Leader of the year will be announced and all nominees will be recognized for their excellent contributions to HMC.
WEDNESDAY – WELLNESS WEDNESDAY
11:30 a.m.- 1 p.m. Outside Harborview Hall—Visit us outside Harborview Hall for prizes, games, wellness information, and giveaways from the Recognition Program, Food & Nutrition, and Stockbox! Music will also be featured by local musician, Harold Belskus of A Cedar Suede.
THURSDAY – FITNESS DAY
11:30 a.m.-12 p.m.— Fitting in Fitness, View Park (weather permitting) – This class will be brought to you by Lauren Updyke, assistant director of The Whole U and certified Exercise Physiologist. In Fitting in Fitness, Lauren takes staff through exercises they can do to strengthen their bodies and educate themselves on how they can fit in fitness throughout their day. Wear comfortable clothes and bring a water bottle.
12:15-12:45 p.m.—Zumba, View Park (weather permitting) – Zumba® fitness classes are "fitness-parties" that blend upbeat world rhythms with easy-to-follow choreography for a total-body workout that feels like a celebration. Join licensed Zumba® instructor Reema Rafii as she brings her passion and multicultural background to this energetic, fun 30-minute demo.
1:15-2:00 p.m.—Qigong, Research and Training Building 117/121 – Join your instructor, Brendan Thorson, LMP & Certified Yi Ren® Qigong Instructor, as he teaches you to activate the inner power and wisdom of your internal energy system. Brendan will be your guide in learning this simple, powerful self-care training. Brendan Thorson, the founder of the Noble School of Tai Chi & Qigong in Seattle, has practiced Tai Chi and Qigong for over 19 years and has taught Qigong for over 12 years. Yi Ren Qigong has radically improved Brendan's health and quality of life. He has written five articles published in Qi: The Journal of traditional Eastern Health & Fitness. His desire is to empower ALL people to gain the wisdom and self-knowledge to improve their health and reach their life's potential.
FRIDAY – PHOTO BOOTH AND FILM FESTIVAL
8:30 a.m.-2:30 p.m., 4:30-7:30 p.m.—Photo booth in the Cafeteria Atrium
9 a.m.-5 p.m.—Harborview original films will be playing in the Cafeteria Atrium featuring Harborview Staff.
SATURDAY – PHOTO BOOTH
10 a.m.-12 p.m.—Photo booth in the Cafeteria Atrium.
The Whole U is so happy to be part of this great schedule of events. What are you most excited about? Let us know in the comments section!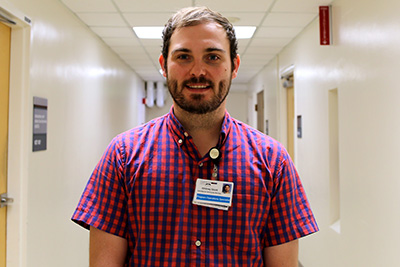 Whitney Gould is the program operations specialist for Harborview Recognition and Volunteer and Community Services. His duties include photography, web editing, film making, event planning, and social media strategy.  He enjoys music, running, and simple design.