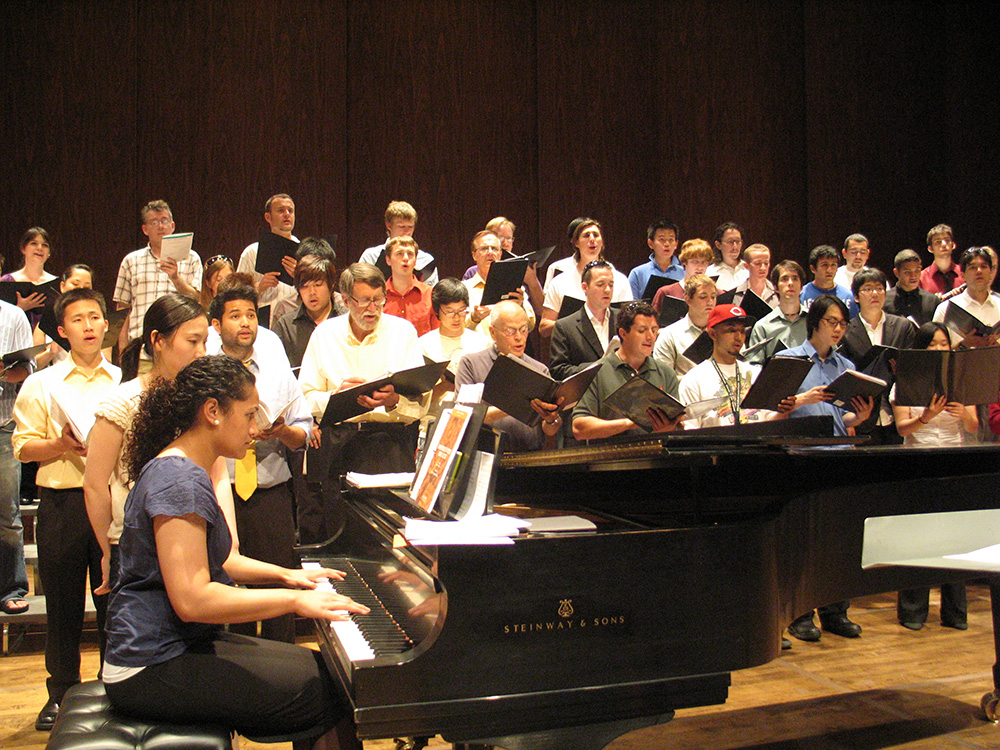 Upcoming Choral Concerts at Meany Theater
Spring is a great time to enjoy the rich musical offerings at the UW! Most instrumental and choral ensembles have a concert each quarter, with spring as the highlight. Many students present their final recitals and faculty members even get featured from time to time. Check out the School of Music calender for highlights (some off-campus events are not listed). Ticket prices are affordable, with many free and $5 events to choose from.
I'd especially like to recommend several upcoming choral concerts:
These events all take place at Meany Theater, beginning at 7:30 pm. General admission tickets are $15 ($10 students/seniors) or free with Notecard (a discounted season pass available only from the UW Arts Ticket Office). Plan ahead for next year and consider investing in the Notecard program so you can enjoy even more live music!
Better yet, think about whether you might like to lend your voice to one of these choirs, which welcome all members of the university community. I have been a member of the UW Women's Choir for three quarters and have had a wonderful experience. Watch The Whole U website in September for more information about singing with UW choral groups!