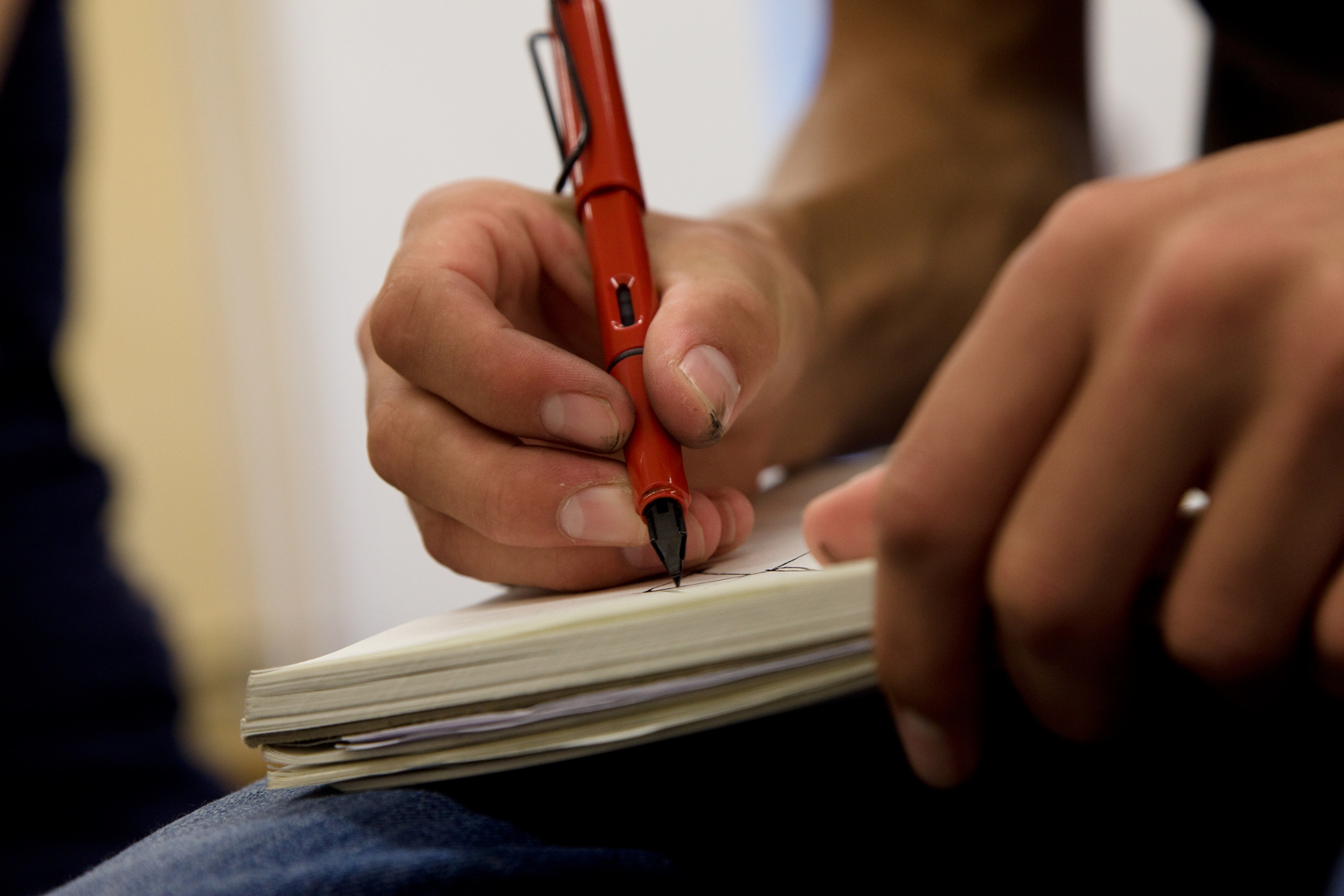 Calling All Writers & Artists!
If I ask you to think about writers and artists at the University of Washington, what immediately comes to mind? It's not unreasonable if your mind jumps to the English or art departments, but that's only acknowledging part of the picture. After all, UW writers and artists are not strictly those who chose to pursue their passions through formal study. Creativity can be found everywhere within the UW community, not just in departments that officially support it — a concept that the staff of Bricolage Literary & Visual Arts Journal take to heart as we work each year to find, encourage, promote, and publish the creations of UW affiliates.
Bricolage is an annual, student-run journal comprised of prose, poetry, and visual art that started at the University of Washington in 1983. As the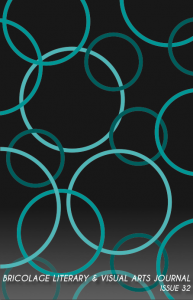 managing editor of the newest edition, I invite you to join us on Thursday, May 29, 2014 at 7:00 p.m. for the release of Bricolage Issue 32 at the University Bookstore on the Ave. Copies of the journal will be for sale for $10. Author/artist presentations will begin at 7:30 p.m. Enjoy refreshments, mingle with other members of the UW community (and their guests), and celebrate the publication of this year's issue because it's been a full year in the making.
So why should Bricolage matter to you? Because although we are a student-run publication, we value everybody at the University of Washington as a significant and integral part of our creative community. As a result we accept (and encourage!) submissions from faculty and staff. That is why we are so very excited to announce that this year, for the first time in a long time, we received a submission that was not only created by a UW staff member, but also made it through our reviewing process and has been accepted for publication in the 32nd issue of Bricolage. Congratulations to Peter Wallis!
Peter is an Instructional Technologist who has been at the UW for two and a half years. In addition to working with UW-IT, he is also a year into graduate studies in the Learning Sciences program through the College of Education. "Poetry, literature, and the arts are deeply involved in my life — they are my form of relaxation," Peter explains. "A part of my work essentially argues that the deeply interconnected, embodied (and yet imaginative) experiences encouraged by art and literature are great models for hypothesizing about how we learn and interact, and how we can do so in enriched ways."
Peter is a perfect example of a UW affiliate who breaks the mold of the stereotypical English department writer we might immediately think of but continues to embrace and integrate creativity in his own life. "I have been writing poetry since I was 16. Back then, I took Shakespeare as a model and tried to write 154 sonnets. I never did get through all of them, but I may be getting close now." Lucky for us, Peter learned about our journal through the English department's website. At the end of this month, Bricolage Issue 32 will be released at the University Bookstore, and one of Peter's sonnets, "Being and Difference," will be published within its pages.
Throughout the years, Bricolage's level of student and alumni involvement and contribution has been phenomenal. Current and past students have enthusiastically embraced the journal and put their own mark on it, ensuring that each new issue is just as vibrant as the last. The support from the UW student/alumni body has been fantastic, and the Bricolage staff and I are overwhelmingly grateful for the opportunity to interact with such diverse talent. However, Bricolage is still missing the other half of the UW community! Despite accepting faculty and staff submissions, the pieces we receive from non-student UW affiliates remain few and far between.
I asked Peter what he would say to UW faculty and staff who are not familiar with Bricolage, and he gave this spot-on answer: "An enriched and enlivened imagination and critical sense is a part of life that can bring you joy. Bricolage gives us the chance to explore imagination and critical sense as a community, building our understanding of each other and of the cultures in which we are embedded. Local creativity isn't a full diet or workout for any mind—but it's a vital mental nutrient and exercise."
I can say without a doubt that this journal operates as a wonderful "mental nutrient" and an impressive testament to the UW community's creativity. In the coming years, we hope to have more faculty and staff involvement in our events on campus. Open mics, book swaps, literary and cultural lectures; these activities are not just for the student population, but also for the faculty and staff responsible for enriching the lives of UW students. More importantly, though, we hope that you will submit your prose, poetry, and visual art to this journal as we strive to represent all aspects of our incredible community.
So whether you're a professor in the engineering department, an office assistant in the history department, or a groundskeeper who keeps our sprawling campus gorgeous and pristine, please remember that we want to celebrate the creativity of students, alumni, faculty, and staff. If you're one of the writers and artists spread across the UW network, we hope that you will consider submitting your work to the editions of Bricolage yet to come. You are the element we have been missing, and we would love to bring you into the Bricolage family.
If you'd like to learn more about Bricolage, please visit our website or Facebook page.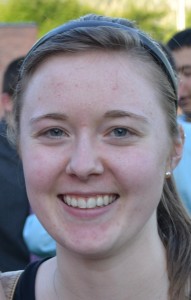 Sara Patton is the managing editor of Bricolage Issue 32, and has been involved with the journal for three years. She is an English Language and Literature major at the University of Washington and is looking forward to graduating in June.