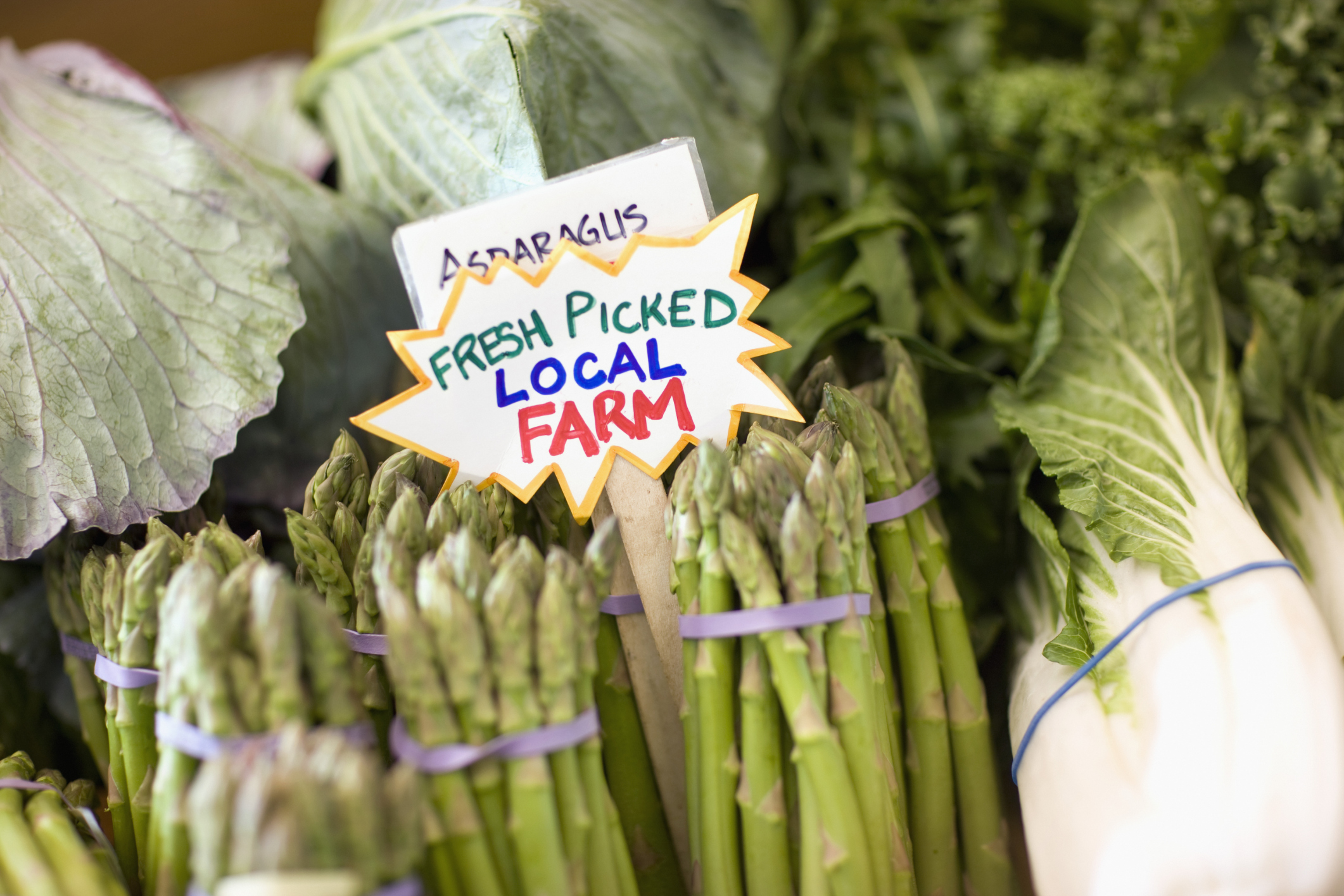 Reasons to Celebrate Seasonal!
Seasonal fruits and veggies are rolling in to our neighborhood markets. It's time to diversify our diets with the richness of the season. We all know eating a variety of foods is best, and with so much to choose from as summer approaches, getting this nutritional boost and balance is easier to achieve.
I always look forward to summer fruit, all packaged up in red, orange, and blue! Fresh raspberries over yogurt or blueberries on granola with a little soy milk are a treat. Or ripe cantaloupe which brings to mind the kitchen table I grew up around. My mom gave us lots of melon. Plus we'd make sailboats out of the rinds with toothpick masts and paper sails to float in the bath. Now, even my picky-eater kid delights in watermelon, so I am totally sold on summer fruits.
Tomorrow's Farmer's Market
Tomorrow at the UWMC Farmer's Market in the Plaza Café sunroom you'll find a variety of fresh choices including peaches, pears, berries, mangoes, green beans, spinach, kale, and asparagus.
Take a closer look at just one of these fresh veggies: asparagus. Charlotte Furman of the UW Medicine Center Department of Food and Nutrition tells me it's low calorie (approximately 22 calories per half cup, or 6 stalks), low-to-no fat, and low in sodium. It's a good source of thiamine, riboflavin, niacin, and folic acid. It's high in vitamin K and contains phytosterols, which have been shown to decrease cholesterol.
A quick preparation is to drizzle it with olive oil, salt, and pepper and roast it for just over five minutes. Squeeze a bit of lemon on it and enjoy. And of course, asparagus grills well!
The Saturday U-District Market
Many of you already do your Saturday shopping at the U-District Farmer's Market. Among the colorful heaps of organic vegetables you'll also find honey, hazelnuts, oysters, wild salmon, pasture-raised meats, ciders, seasonal pies, fresh cheeses, and fresh eggs. And wild nettles – check it out!
If you're entertaining on a Saturday night, this is your one-stop gold mine. You'll wow your guests with a meal whipped up from here. When you see what's in season on their Ripe & Ready page you realize: what's not available?
It's open year-round, on University Way between NE 50th & 52nd Streets from 9 a.m. – 2 p.m. Remember you can receive a $2 market coupon on the first Saturdays of the month for being a Husky! Just show your ID at the market info booth.