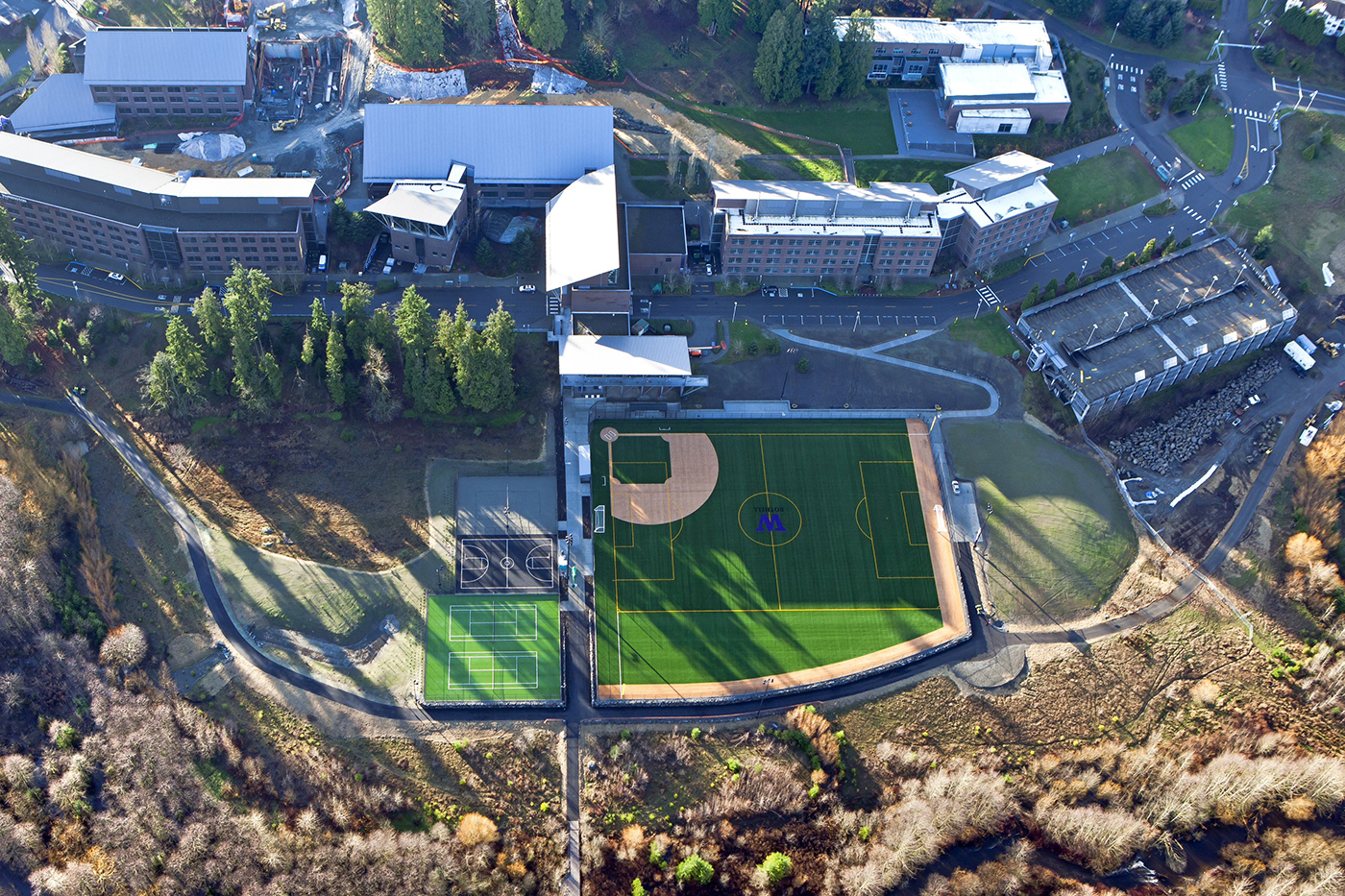 Bothell Fitness and Intramural Activities – Not Just for Students Anymore!
The Recreation program at the University of Washington Bothell has been growing rapidly over the past two years. With the introduction of the Sports and Recreation Complex and a new Fitness Center location, program offerings have exploded! As of Fall 2013, UWB Faculty and Staff are able to purchase a $35 quarterly Rec Pass that allows them to use the Fitness Center from 6:00 a.m.- 4 p.m., play on Intramural teams, and attend our fitness classes.
As you can see in the photo above, the Sports and Recreation Complex hosts a large multi-purpose synthetic playing field, a sand volleyball court, a basketball court, and two tennis courts. The tennis courts are unique in that the surface is a very short synthetic grass, filled with sand. It is designed to allow rain to drain rapidly through the surface. It's been said that it looks like Wimbledon (grass) and plays like the French Open (clay). You'll have to come out and try for yourself! Faculty and Staff Rec Pass holders may check out sports equipment at the Student Life front desk, located in the UW1 Lower Level Vista. You can also see a regional trail along the Sports & Recreation Complex that connects with the Sammamish River Trail and The Burke Gilman Trail.
Each quarter, there is a full Intramural Activities calendar. Activities include traditional sports, such as basketball, flag football, soccer and softball, but also include bowling, card tournaments, high ropes courses, and much more!
The Fitness Center, located in Husky Hall, holds treadmills, elliptical machines, Expresso bikes (interactive bikes, where you can challenge a friend to beat your last ride and much more), weight equipment, and stretching area. There are also lockers for day-use and a shower.
Fitness classes on campus change quarterly, but range in offering from Yoga, Obstacle Course, Insanity, Zumba, Hip Hop, Shape & Sculpt, Boot Camp, Barre, and much more! Most classes are held in the Dance Studio located in UW2-021. The Obstacle Course class will be meeting outdoors as much as possible. Check out our schedule of current classes. Whatever your goals for fun or fitness, we can help you reach them!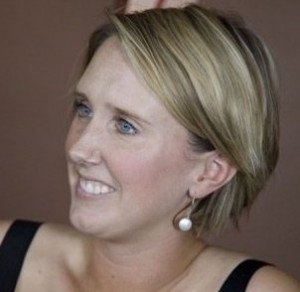 Betsy Brown is the program manager for Recreation & Wellness at UW Bothell. She has been at many universities around the country offering recreation programs to students, staff, and faculty. Betsy is an avid outdoors person, spending time playing Ultimate, cycling, and chasing after her four-year-old son. She holds a BA in Sport Management from Washington State University and a Masters in Exercise and Sport Sciences from the University of Florida.