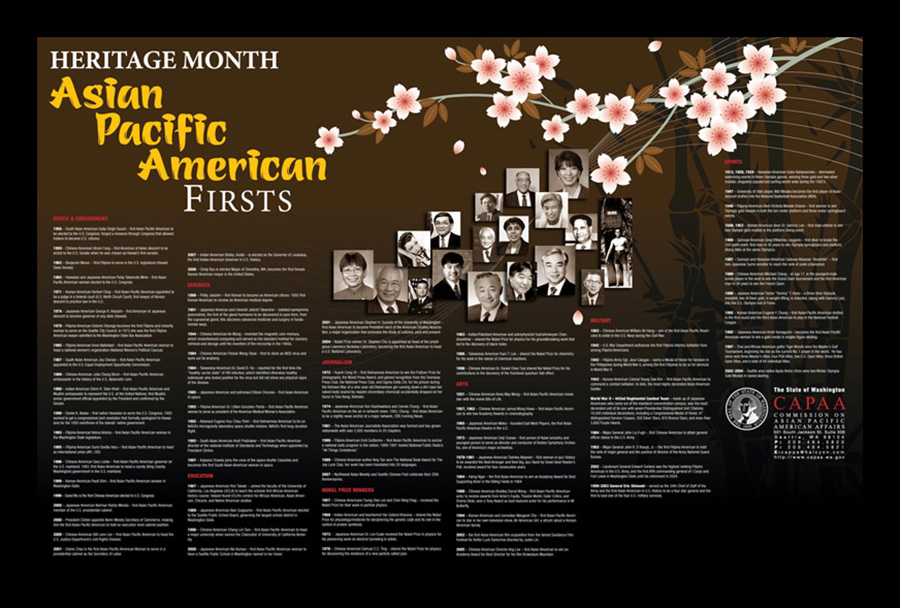 Celebrate Asian American and Pacific Islander Heritage Month this May!
Asian American and Pacific Islander Heritage (AAPI) Month is a celebration of the culture, traditions, and history of Asian Americans and Pacific Islanders in the United States. At the UW, we are excited to celebrate AAPI Heritage Month through several campus and community events.
No Longer Invisible: What does it mean to be Asian American and/or Pacific Islander – In Their Own Words encourages UW students, staff, and faculty to share their stories. The project brings visibility to the rich diversity among the Asian American and Pacific Islander communities. A call for story submissions was sent to AAPI students, staff, and faculty in April, and the response to the project has been awe-inspiring; stories came out of the woodworks! Story submissions include students, staff, and faculty who identify as Chamorro, Cham, Khmer Krom, Pacific Islander, Indonesian, second generation Chinese, Mixed Race, Filipina American, Vietnamese American, and more. Contributors were asked to reflect on what it means to be Asian American and/or Pacific Islander. One question was, "Why is it important for you and/or the AAPI community to be visible?" One respondent wrote, "I believe that the AAPI community needs to be heard, so that others can broaden their perceptions of Asian American and Pacific Islanders. I've had awkward experiences in which I was assumed to be Chinese and speak Chinese and understand everything Chinese, based upon how I look."  Contributors will share their powerful stories with us at the "No Longer Invisible: In Their Own Words" exhibit and reception on May 29 from 1:00 – 3:00 p.m. at the Samuel E. Kelly Ethnic Cultural Center.
The Asian and Pacific Islander American Faculty and Staff Association (APIAFSA) also holds events all year round.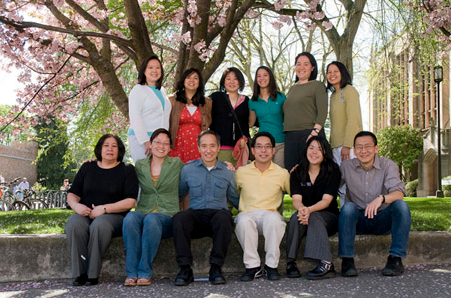 We are one of many Affinity Groups that help support, recruit, and retain a diverse group of faculty and staff. One of the greatest benefits of the group is having the freedom to express ourselves. We are experts at balancing silliness and seriousness when getting together! We are a loud and gregarious group who are passionate about issues of equity in higher education as well as supporting one another in our professional development as AAPI leaders. We love being a part of the AAPI community because our diversity allows us to serve as role models by showing others that we are a community that is thriving and learning from one another. We are so diverse and we are proud to come from so many different ethnicities, cultures, and identities. Growing up, there were very few AAPI mentors we could look up to. Now, there is a growing group of AAPI's who are visible and taking a stand on social justice issues. This is in part due to social media that has helped the AAPI community to connect and support one another. It is important for us to be visible, to serve as role models for others, and to know that we are a community that is thriving and learning from one another.
APIAFSA meets twice a quarter during the academic year and coordinates quarterly events that supports the diversity of culture on campus. In the past, we have invited local business owners such as Marination Station, a Hawaiian-Korean food truck turned restaurant, to speak about entrepreneurship and leadership. In addition, we host forums on hot topics such as the Asian Tiger Mom debate. While the AAPI group is diverse in language, it is safe to say that we all speak food, whether cooking it or eating it. Because we are passionate about our food, we celebrate with a Community Luncheon at the end of the academic year, which includes authentic food, best dish awards, raffles, and performances by student groups. We welcome people to join us at our end of the year Community Luncheon on Wednesday, May 14 from 12:00 – 1:00 p.m. Please RSVP here.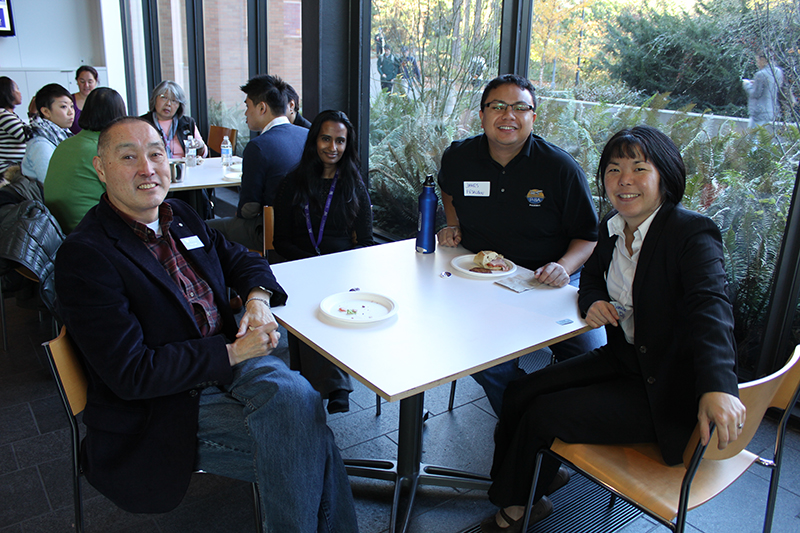 How can you get connected with an Affinity Group?
It's easy! Aside from APIAFSA, there is also the Black Association, Gay, Lesbian, Bisexual, Transgendered, Queer Association, Latino/a Association and the Native Association. Learn more about each group here. You can even join several groups and they are not limited based on race or ethnicity.
Martha Chan is a Program Manager at First Year Programs. When she is not welcoming new students to campus, Martha can be found running at local races and finding new places to eat. As a self-proclaimed Seattleite, she loves to explore the city and find ways to connect with the community.
Chanira Reang Sperry is an Academic Adviser in Undergraduate Academic Affairs. She enjoys engaging students in the learning process and helping them succeed. Outside of work, she can be found camping with her family, foraging through the woods, and competing with bears to pick scrumptious huckleberries. If she can find more time in the day, she would like to shoot marbles in the neighborhood sidewalk circuit.