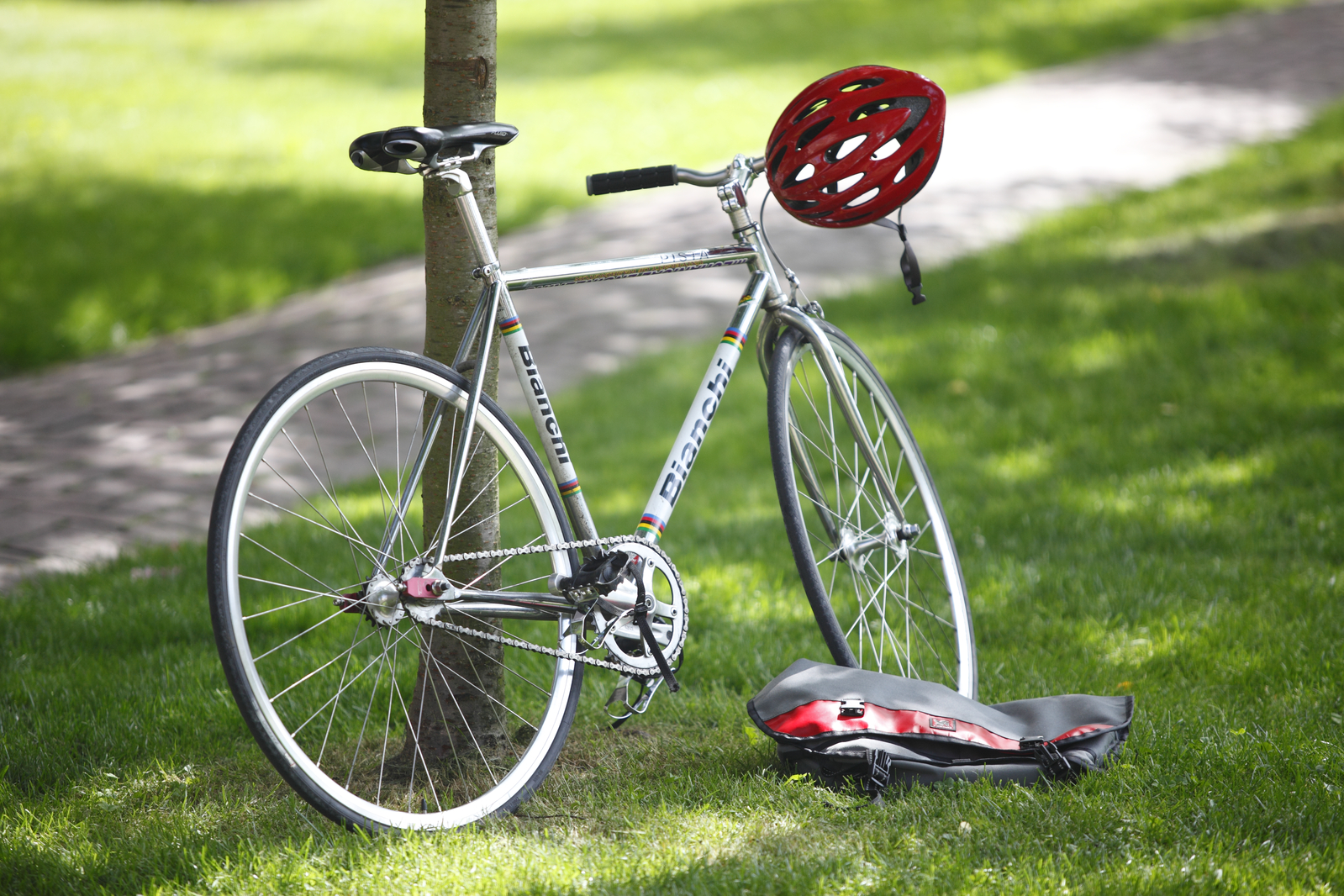 Although I try to ride my bike to work a few days a week all year 'round, spring is the time when I really get motivated. It's finally light when I go to work and when I head for home. In the daylight I feel a little safer and there's more to enjoy on my ride – dramatic skies, spring blossoms, ducklings at Green Lake, and parades of joggers, dog-walkers, and families out for a stroll. The ride can still be a bit chilly, but I don't need as many layers or as much determination as it takes to ride in the middle of winter. The number of cyclists picks up too and I appreciate the company of other riders, whether they are racing past me in spandex, purposefully riding by with carriers full of kids and cargo, or spinning along on an oversize unicycle.
One of the best things about riding is that the only schedule that matters is my own. The bike is ready to go whenever I am! I get a nice downhill in the morning, so I can generally be at my desk within 30 minutes of leaving my kitchen. The ride home takes a little bit longer, but it is always faster than taking the bus. When I arrive at work I'm awake and invigorated and often filled up by the beauty of the morning. By the time I ride into my garage at night, the day's work has been left behind and I may even have run an errand or two on the way home. On summer Fridays I stop at my neighborhood farmers' market and feel so European riding home with a saddle bag full of fresh produce and flowers.
Would you like to live the good life of a bicycle commuter? May is Bike Month at UW and all over Seattle and it's a great time to give it a try. The Cascade Bicycle Club presents the Adobe Commute Challenge to encourage bike commuting, especially among new riders. Sign up as an individual or join a team for some extra encouragement. Ask around your department to see if a team is forming – if not, you can start one! Here at the UW there will be extra classes and resources available for cyclists, including two support stations for bike commuters on Bike to Work Day (5/16) and a Trail Party (5/22) right in the heart of campus.
It's okay to start small! Put your bike on the bus part-way or drive to a trail or bike-friendly route. Try your ride with a friend on the weekend before you ride to work for real. No need to spend the big bucks on a racing bike and fancy clothes. Just give riding a try and see how you like it. You may get seriously hooked, and then you can start to upgrade your gear. The best reward is fresh air, exercise, and freedom at the beginning and end of every day.
Commuter Services' Bikespace page is the year-round hub of information for UW's more than 6,000 daily bicycle commuters, the thousands more who ride occasionally, and the bike-curious.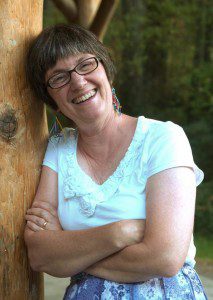 Judith Wood is an Operations Manager with UW Professional and Continuing Education.  Before coming to work for UW she was lucky to have family-friendly jobs at her local elementary school and the Phinney Neighborhood Association.  When she's not working, she's probably singing, dancing, playing Scrabble with her sister, cooking or reading a book.