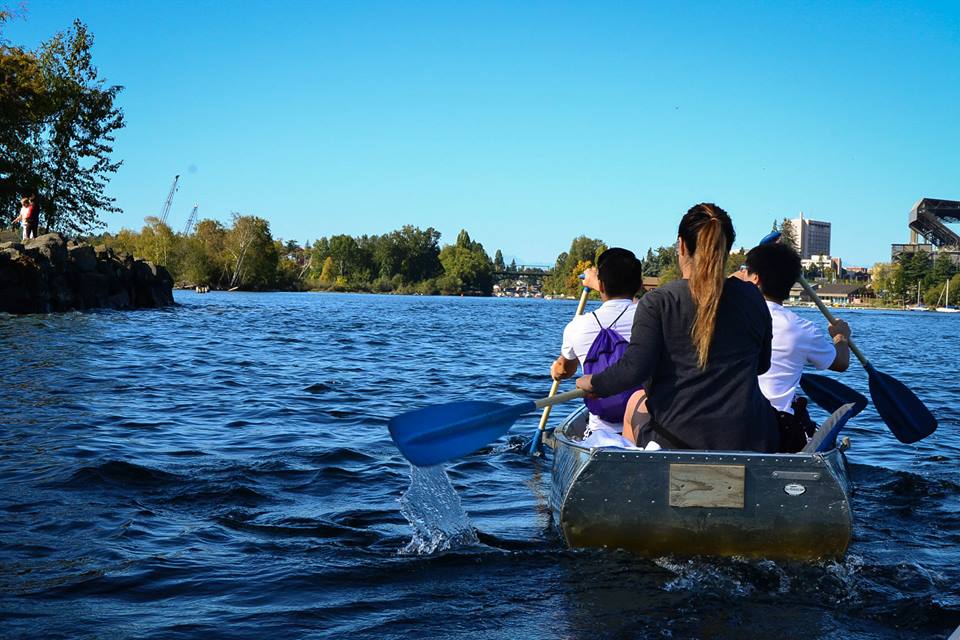 Boating, Swimming, Fishing, Golf…It's Here!
We made it through winter! Now that the sun is out more and more, remember that there's something for everyone at the Waterfront Activities Center. Whether you're looking to explore the waters of Lake Washington with some friends, take a date on a romantic paddle, or just have a great day in the sun with your family, the WAC is a great place to get outside and have a carefree day. We offer canoe and rowboat rentals for members of the UW community as well as the general public.
So what can you do at the WAC during the summer season?
Picnics
There are many prime spots that you can canoe out to and set up a picnic. The Washington Park Arboretum and Foster Island are just a few places that are easily accessible by canoe and offer great waterfront views. Bring a blanket, a basket of goodies, and set up shop for the perfect little picnic.
Swimming
After fun on the lake it's good to cool off in the water. Luckily there is a courtesy dock that is perfect to jump off!
Fishing
Our rowboats are great to fish from. Just ask us about the good spots and try your luck!
Laying in the sun
What's better than being on the water in the summer sun? Nothing! Catch those rays while paddling on Lake Washington or relaxing on the courtesy dock by the Montlake Cut.
Ice Cream Truck
After working up a sweat in the sun, treat yourself and your family to cold, sweet ice cream! There's always an ice cream truck stopping by the WAC on hot summer days.
What about the off-season?
Football Game-day "Sailgating"
Avoid the road traffic and cruise your boat down to the WAC to sailgate in Husky Harbor right behind Husky Stadium.
No matter what your needs are from the WAC, we're happy to give you our best customer service. Contact us with any questions at 206.543.9433 or h2ofront@uw.edu. You can also visit our Facebook page or our UW web page.
Water not your thing? Well the UW Golf Range is located just minutes from campus and University Village. Golfers young and old of any skill level can enjoy a bucket of balls at our driving range, as well as work on their short game on one of our two practice greens. We are open seven days a week, have heated covered stalls for those rainy days, and also have lights if you can't make it down until after dark.  In addition, we offer monthly group lessons for adults and summer junior camps for kids.  For hours of operations, directions or any other questions please give us a call at (206) 543-8759 or check out our website.
Come down and experience the WAC or UW Golf Range for yourself!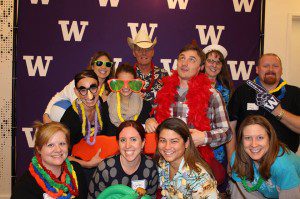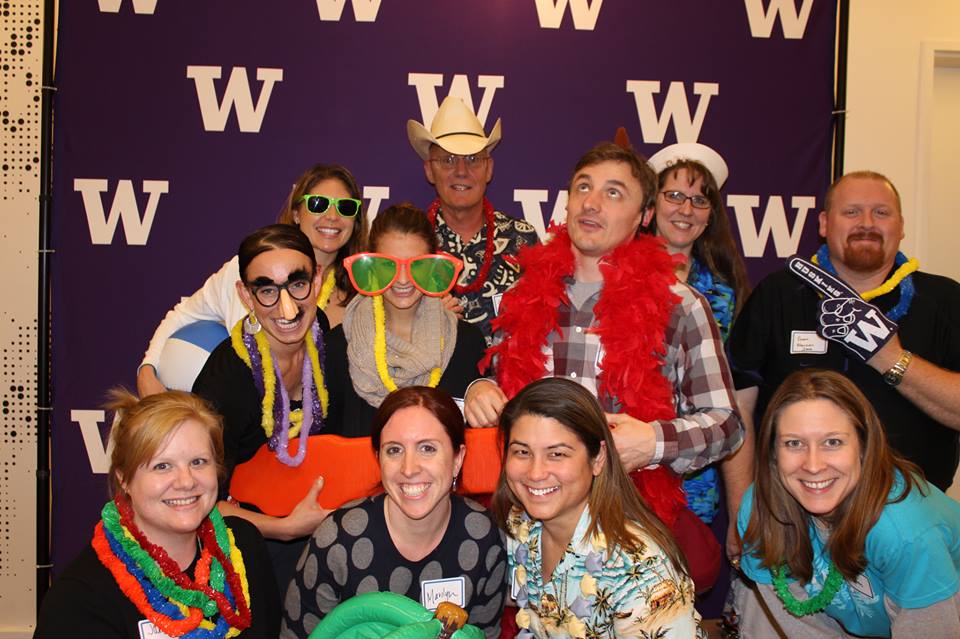 Rec Sports Ambassadors/authors: Gary Leonard, Interim Director of Recreational Sports Programs, and I have been with the department for over 30 years in various capacities (I'm the one in the cowboy hat). Katie Beth (blue shirt in the front row), Associate Director of Programmed Activities has served in a variety of positions as well and won't give up on her dream of the Cubs of making the World Series some day. Julie Schroeder (green shades in the back row), Member Services Coordinator keeps the front desk alive, and if you've been to a Husky home soccer match she lets you know what's happening on the field.
Special thanks to Rod Smith (WAC Coordinator) and Niles Appleby (GDR Coordinator) for co-authoring this article!