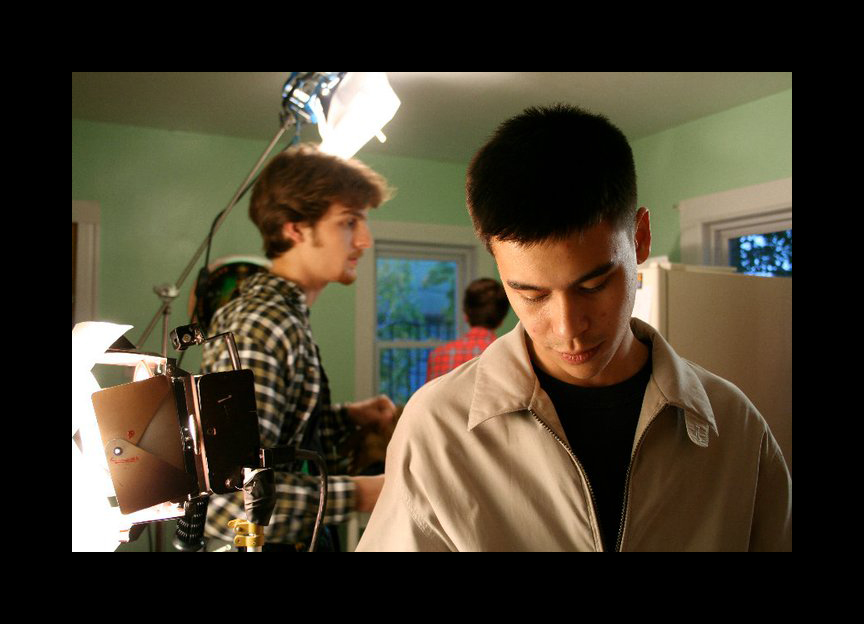 UW Gives: School of Social Work Staff Member Starts Film Scholarship
At The Whole U, we occasionally learn about faculty or staff who go above and beyond in their service to others. Today we would like to introduce you to Blair Brooke-Weiss, Communities That Care Specialist for the School of Social Work. Blair is the co-founder of the Justin Amorratanasuchad Scholarship Fund, a fund named in honor of her son that provides scholarships to promising film students from the Puget Sound area. Justin died in a tragic accident in April 2011 while pursuing his passion for telling stories through film, and the scholarship fund ensures that young, passionate filmmakers have the opportunity to cultivate their talent regardless of financial need.
Thanks so much for talking to me. It sounds like Justin was a pretty amazing young man.
Blair Brooke-Weiss: Yes, he absolutely was. He was a truly passionate artist, a great production team player and director, and a true and loyal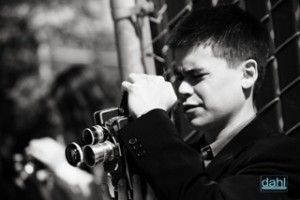 friend. We all miss him dearly every day. The Scholarship Fund helps connect us all to the legacy of his passion for filmmaking. Justin was an amazing storyteller who started making films when he was in middle school. He became a star student in Ballard High School's Video Production Program.  The films he created in that program were recognized with 11 regional, national, and international awards, allowing him to create a portfolio that led to his acceptance into prestigious film programs. Ultimately Justin decided to attend Emerson College in Boston to study film, where he continued to grow as an artist until his passing. We started the scholarship fund as a way to honor his memory and to support young filmmakers like Justin.
How did you come up with the idea for the scholarship fund?
BBW: It was actually the idea of a close friend's son. The initial thought was that we could raise money for the Ballard High School Video Production Program. However, the program's director, Matt Lawrence, urged that "what is needed the most is support for promising students to continue their film studies in college. He echoed our family's experience about how challenging it is for young filmmakers with talent but lacking financial resourcesto afford tuition for university film programs where they can grow their skills. After some research, we discovered that there are no programs that offer portable tuition support for film students regardless of where they study. That's how the idea got started.
How does the scholarship fund work?
BBW: We decided to partner with the Alliance for Education, a local non-profit that provides fundraising and advocacy support for educational causes. The Alliance manages our bookkeeping, which allows us to function with 0% overhead. This means that every dollar given to the scholarship fund gets shared with the scholarship winners. So far, in the past two years we have been able to raise over $50,000 and have given two scholarships of $5K and $7K. It is our dream to raise two million dollars, which would allow us to have an endowed fund rather than raising funds on a rolling basis. I feel like we are well on our way.
How are the scholarship winners selected?
BBW: This is through another great partnership. We partnered with the Northwest High School Film Festival. The Festival supports local high school film programs and offers Awards of Excellence judged by a panel of local industry experts.  Students who submit work to the Festival are eligible to apply for the JDogg Scholarship.  The way it works is that film students are nominated by their high school media teachers to apply. They submit their film to any category of the Northwest High School Film Festival and follow up with an application for the scholarship (including a short application form, an essay on their interests and goals, their filmteacher's recommendation, and their 'expected family contribution' from the FAFSA to help us determine financial need). The scholarship winner is selected from those applicants who won awards at the festival.
The Northwest High School Film Festival is a really fun day in May – kind of like the Academy Awards for local film students. Awards are given for a range of categories like public service announcements, dramatic narrative, commercials, documentaries, suspense, comedic narrative, and more. It's an exciting experience for everyone involved as awards are unveiled only when winning entries are screened at the event
Sounds like you have had fantastic community support for the scholarship fund as well.
BBW: Yes! The scholarship fund has been totally grassroots from the start. After Justin's passing we asked people not to send flowers, but rather to honor his memory by contributing to this scholarship fund. We were totally shocked when $12,000 was raised. After that, fundraising has really been driven by the people who loved Justin. One friend who worked at the Greenlake Bar and Grill worked with them to offer a benefit night, advertised through her own social networks. The result was so huge that they held a second the following year, both raising thousands of dollars. Another friend is a Zumba instructor who held a Zumbathon to raise funds. It has really been a lot of little efforts from people who loved Justin. There are always a lot of friendly faces; it's kind of like an extended family. Our small scholarship  committee includes dear friends and parents of some of Justin's childhood friends, who are themselves talented people. One is a graphic designer who designed our media materials. Another had experience in starting an arts scholarship and helped us to create our application materials. It has really been a grassroots effort.
What is next for the Fund?
BBW: Our next big push is a partnership with the Seattle Foundation's GiveBig event . GiveBig works to enhance the fundraising ability of small organizations by providing "stretch funds" for money raised by non-profits on GiveBig day. This year,  GiveBig is on May 6, 2014, so we are starting to get the word out within our networks. It's a great opportunity for small organizations like ours to go beyond what we can do by ourselves. Thanks Seattle Foundation!
In addition to GiveBig we have applications coming in for the scholarship in April followed by selection of the winners in May. It is an exciting time for us!
Do you have any advice for UW faculty and staff who might be interested in starting their own charitable group?
BBW: First of all, I never imagined that I'd be founding a scholarship fund.  Life's events take us down surprising paths. Justin's death has given us the impetus to take this step.  I'd say: Talk to people who know more than you do, and try to make partnerships so that you can be more efficient and effective. For example, partnering with a fiscal agent like Alliance for Education allowed us to achieve our goals without having to set up an independent non-profit organization. Working with the NWHSFF provides access to local film students and an expert panel of industry judges so we're not expected to judge the quality of student work. Basically –consider your inspiration and the need you hope to address; figure out who you can partner with and flow with the kindness and talents of those around you.
Thanks so much for taking the time to share your experiences with The Whole U, Blair.
BBW: Thank you for the opportunity.
The Justin Amorratanasuchad Scholarship Fund is a Combined Fund Drive registered charity. Please see the program's website to learn more about Justin and the work of the scholarship fund.