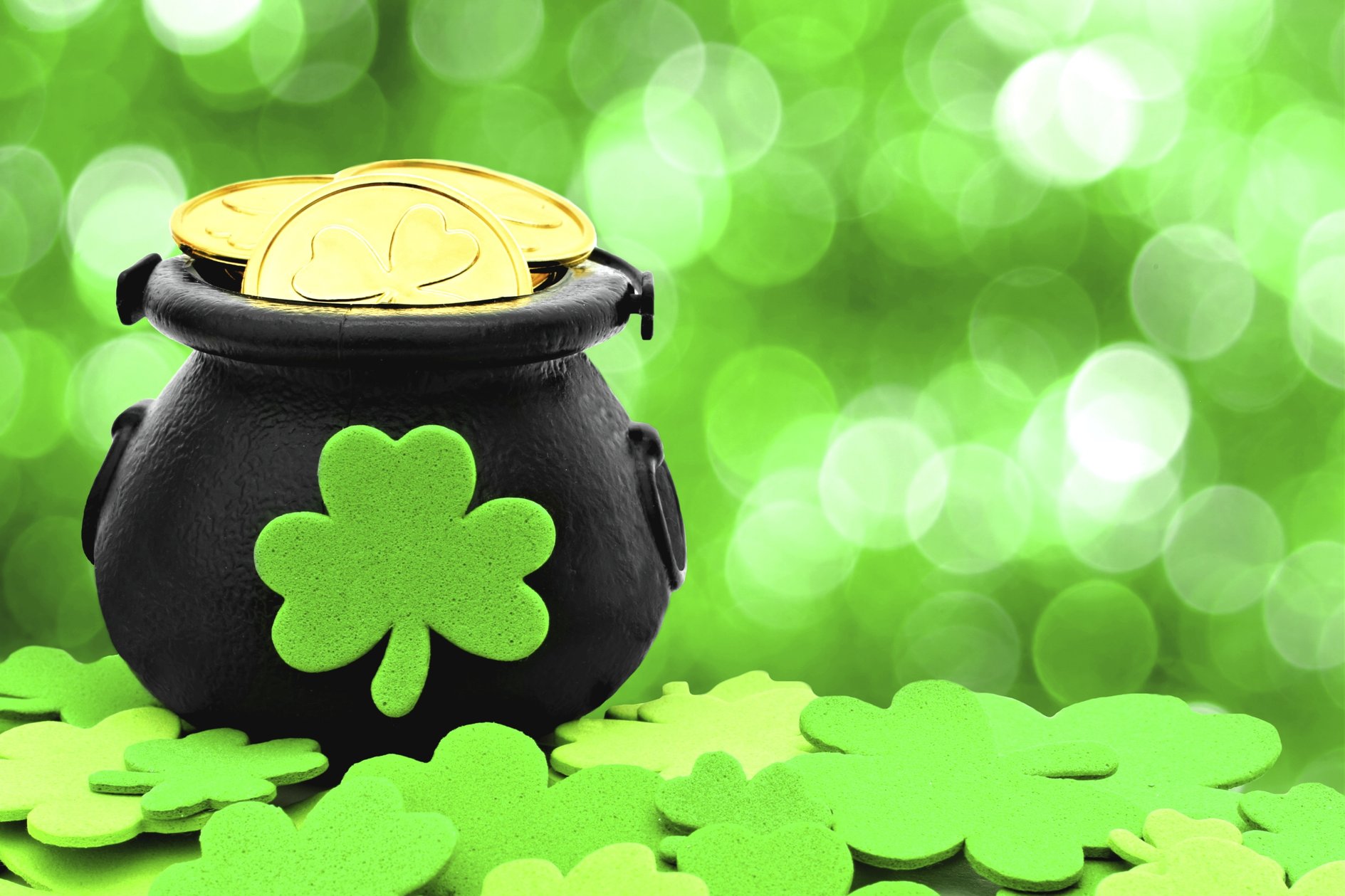 Discounts! Our UW Pot of Gold
We feel lucky this St. Patrick's Day because we've grown to 137 discounts! Every month we're working to get more and more discounts from local vendors and businesses that the UW family can enjoy. Whether it's your favorite gift store, yoga studio, restaurant, or something else, we will try to get a discount. To learn more of the savings you receive as a UW faculty or staff member click here.
Everyone loves a discount, right? Here are a few lucky ones we landed:
[Tickets & Events] Are you a fan of Irish music? Save 10% on tickets for the March 25 Celtic Woman show at the Comcast Arena in Everett.
[Tickets & Events] Let's run the Seattle Rock 'n Roll half or full marathon! Not only will we have a Whole U team and free training plans, but you can save $10 with the coupon code "THEWHOLEU." Fleet Feet Seattle also supports UW faculty and staff by offering 10% of all purchases with a Husky Card.
[Travel & Lodging] Have family in town? Hotel Deca, right on UW campus, offers a negotiated flat rate all year long of $135/night with parking included. Call 206-684-2000 and mention you are a UW employee to get the deal!
[Travel & Lodging] Want to go on a house boat tour? Save 30% with Dream Boat Tours on Mary Adda and relax with a glass of wine while riding the shore of Lake Union. "Enjoy historic houseboats, the Seattle Skyline, Gas Works Park, Freemont Bridge, Lake Washington Ship Canal, and Portage Bay."
[Gifts & Merchandise] Need to find the perfect present? OmZappy is a fair-trade and eco-friendly gift shop on The Ave. They're now offering 15% off purchases of $5 or more.
[Fitness Memberships] Feel like it's time to start exercising? Join one of our Whole U Fitness Network facilities and save between 15% – 25%. Gyms include Club Zum, Highline Athletic Club, YMCA, Vertical World, Edgeworks, IMA, Fruition Yoga, Breathe Hot Yoga, JasaYoga, and more.
[Fitness Memberships] Need an option near Bothell? Exhale Pilates & Yoga has an eight-week series for students who are new to yoga, and the first class is FREE for UW faculty and staff! It's 3/16, 1:15-2:15pm; contact ce@includeyoga.com if you're interested. Or, de-stress during finals week with a FREE Pilates mat class 3/20, 1:15-2pm. Contact: tomwiseley@gmail.com
[Services] Are you interested in arborist service in your yard? Save 20% on tree removal, pruning, and more from Elite Tree Care.
[Sports] Get out your bike! Bikeworks offers 15% discount on new and used parts and accessories.
And if you're looking for a 100% discount, The Noble School of Tai Chi & Qigong is offering four more free introductory classes:
The Whole U wants to hear from you! Let's grow our restaurant network. Please let us know your favorite restaurants and we will connect with them for a UW discount.
Have you tried any of the new discounts? Let us know your experience in the comments!