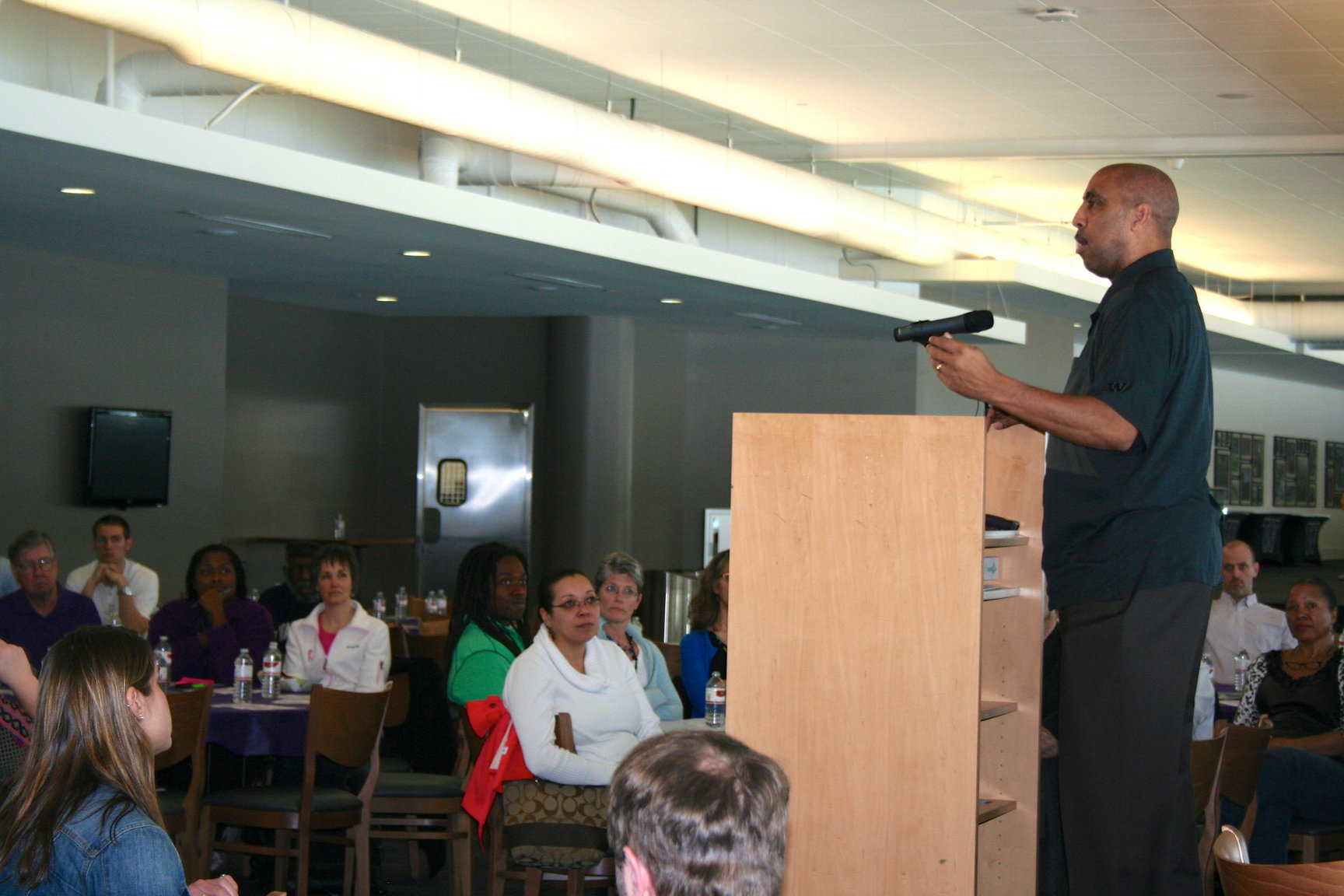 Video: Coach Romar's Inspiring Talk
A week ago today, Coach Romar took time out during the basketball season to speak with faculty and staff about the impact that volunteering has had on his life. He spoke for over an hour without a single note or visual aide; he simply talked about his life. What was his main message? Lauren summed it up best on her Facebook wall: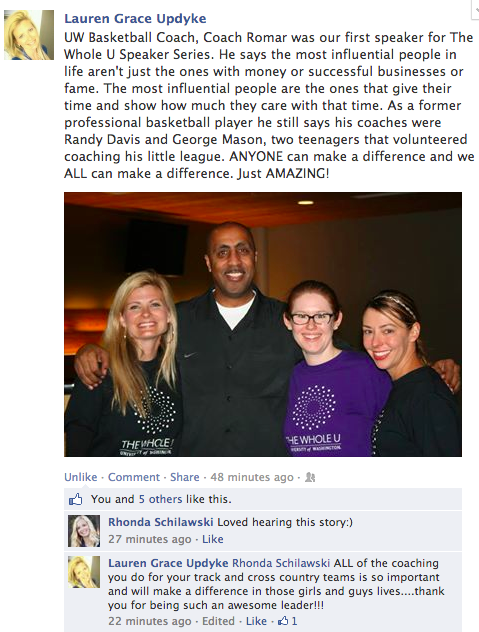 The influence of those teenage coaches profoundly impacted his path in life, and he's worked to pass on that gift through his own volunteer work and by creating a foundation to prevent of domestic violence. You can hear the whole story yourself here:
As much as I enjoyed learning about Coach Romar's background and how he became a coach in the first place, my favorite part of the event was the question and answer session at the end. Faculty and staff asked everything from recruiting questions to his personal legacy, and he never missed a beat.
If you are interested in seeing Coach Romar on the court, there is a special offer for faculty and staff for this Saturday's game:
To receive the discount, call the Ticket Office at 206-543-2200 instead of going to the website. You'll need to reference the promo code: MBWHOLU
Many thanks to Coach Romar for kicking off The Whole U Speaker Series! We will continue to find opportunities for faculty and staff to learn from some of the amazing people that are here at UW. If you know of someone you'd like to hear from, please let us know in the comments!