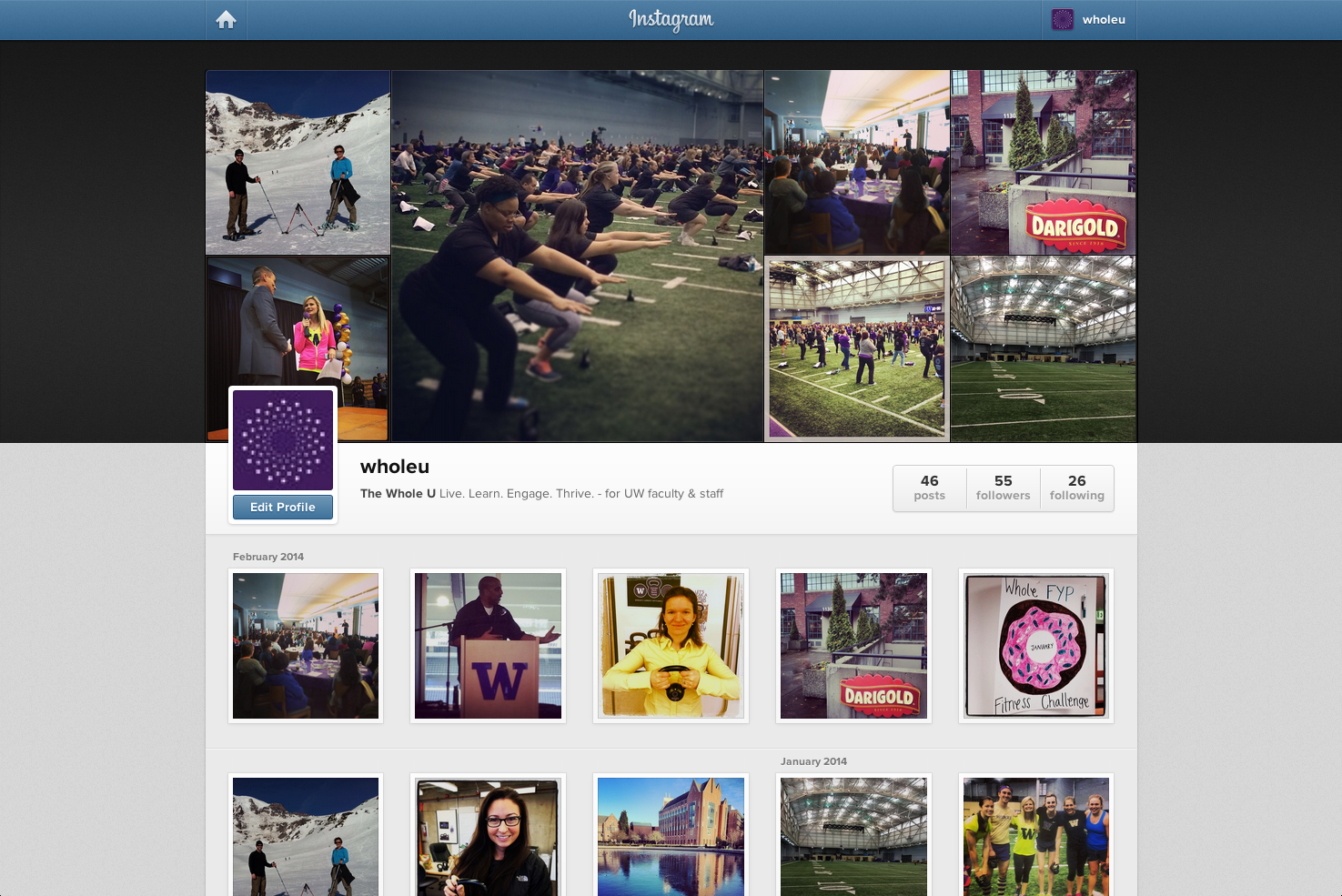 What You Missed on Social Media
We know that not everyone has a Facebook, Twitter, and Instagram account, but that doesn't mean you should miss out! Here's a roundup of the best things that happened on The Whole U's pages this month.
My favorite thing was our Facebook contest: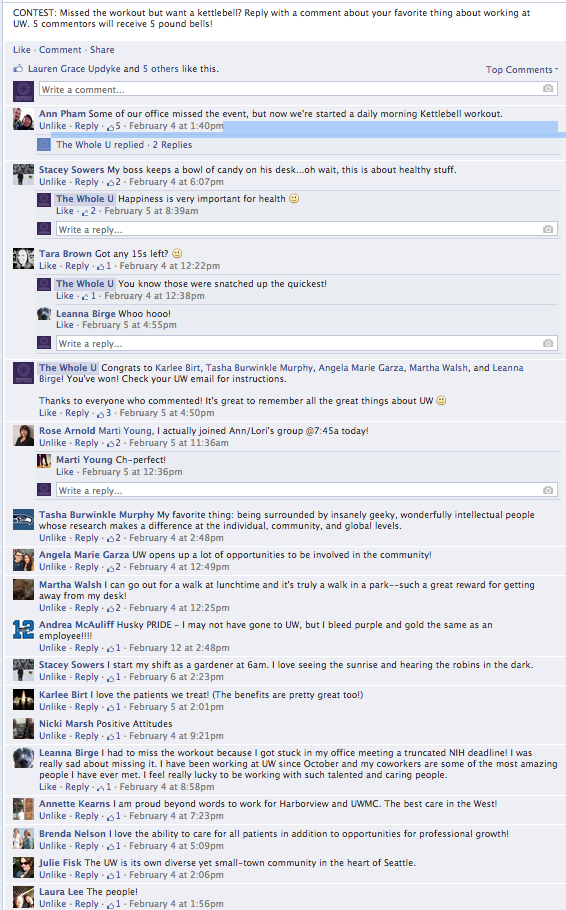 And the 
Post
 continued! Reflecting on all the great things about being at UW definitely brightened my day. Contests will be a regular part of all our social media sites because they're fun and get people talking. Next month we'll be giving away day passes to Vertical World, a rock climbing gym and member of our
Fitness Network.
Our most shared Post on Facebook: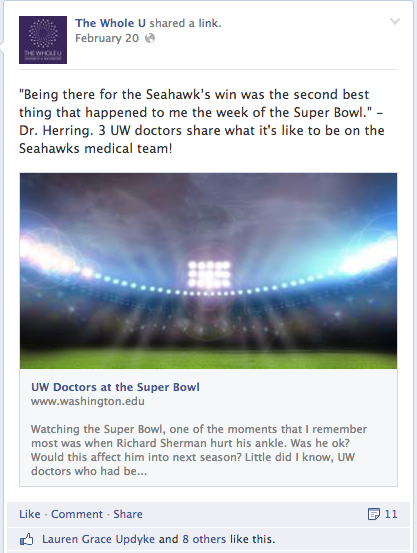 Over on Instagram, we celebrated First Year Programs' great idea: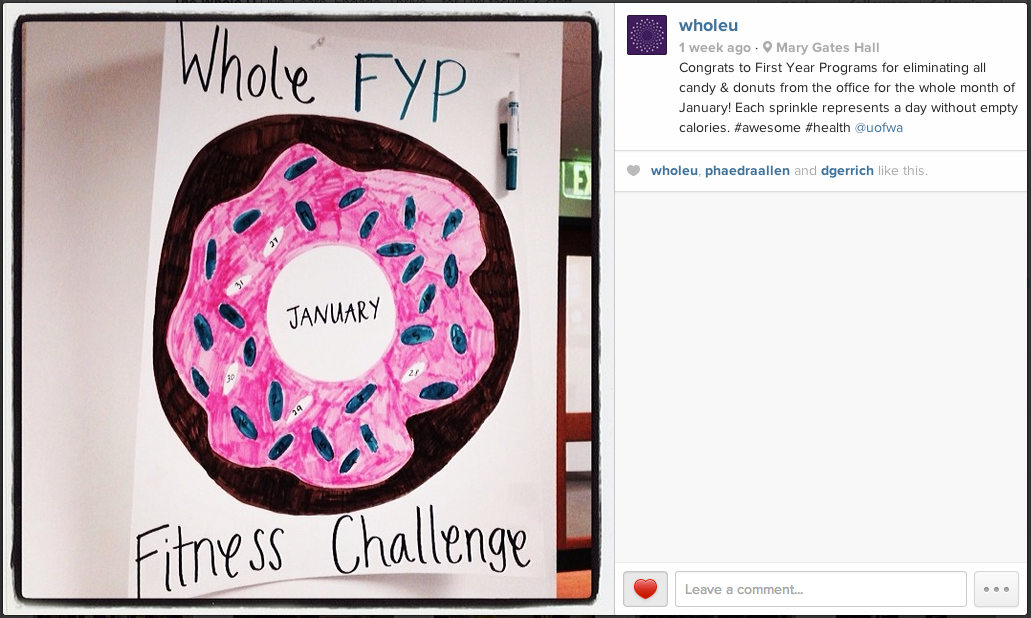 Spread the word about a possible new workout group: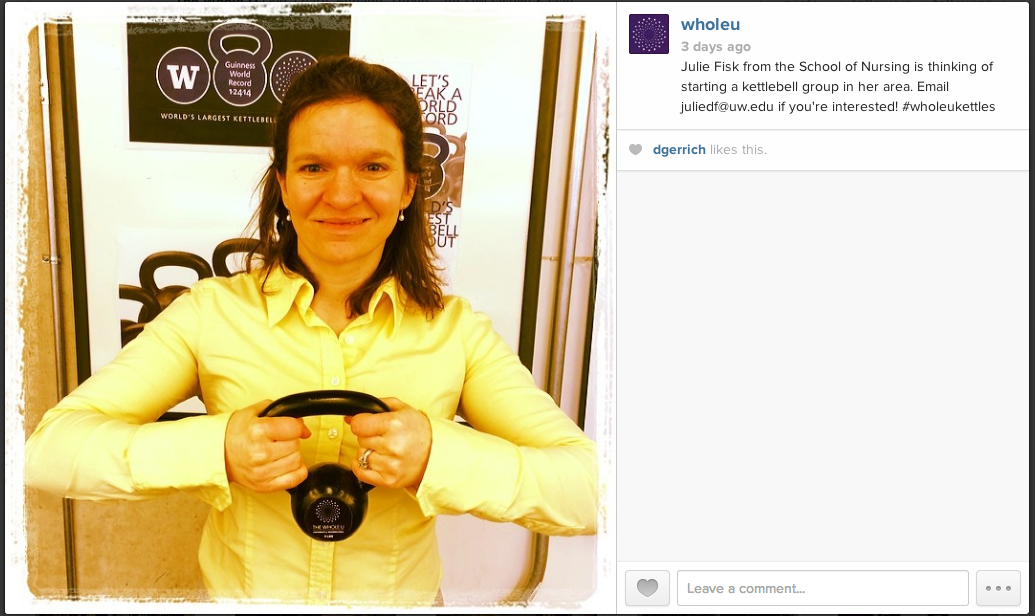 and live-Instagrammed the first Whole U Speaker Series with Coach Romar: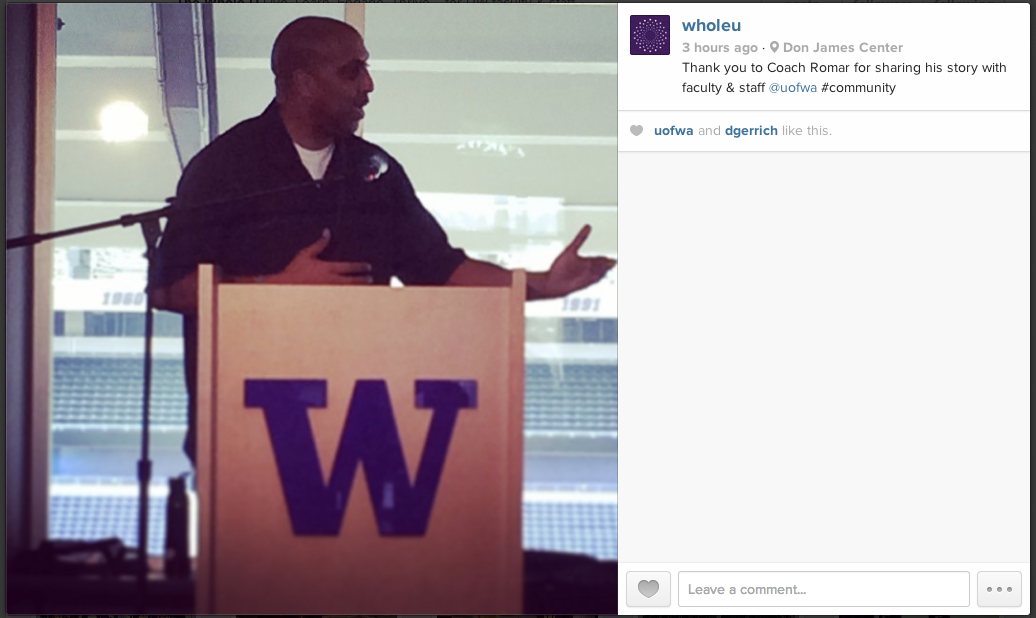 Instagram is a great way to make connections across departments and campuses because you can see what's going on and put faces together with names. If you see faculty and staff doing something that The Whole U should celebrate, please email the photo to murray4@uw.edu!
Finally, over on Twitter followers got the chance to receive 30% off at the Columbia store by spreading the word about Coach Romar's talk. And Rob even gave last-minutes directions: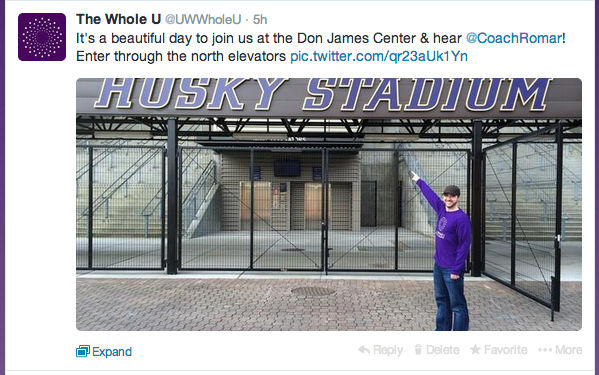 We also shared great events happening around campus, such as:


If you have an event that you think faculty and staff should know about, please tag @UWWholeU. Also stay tuned to Twitter if you want to snag one of the last remaining kettlebells; we'll be doing a March contest!
What would you like to see on The Whole U's social media pages? Let us know in the comments!