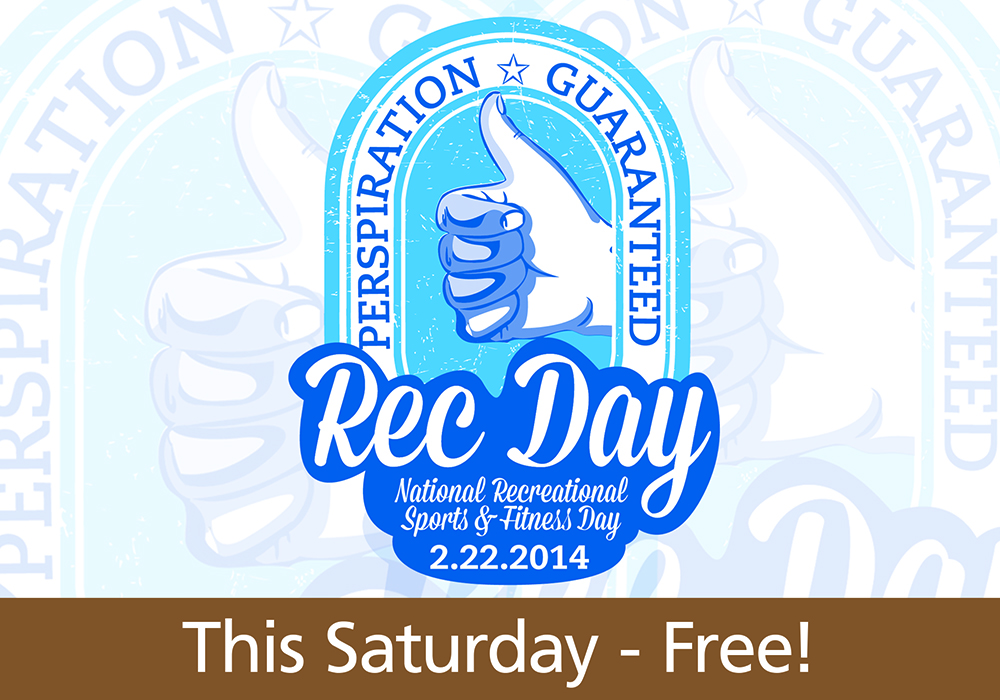 Free Day at IMA in Honor of National Recreational Sports & Fitness Day
There are a lot of special recognition days on the calendar, but you may not know that February 22 is "National Recreational Sports & Fitness Day." The National Intramural-Recreational Sports Association (NIRSA) was founded on this date in 1950. In 1999 association members voted to proclaim this as a day to celebrate the positive benefits of recreational sports, fitness, and wellness.
I, along with the rest of the staff at the IMA, encourage you to celebrate this day by doing something fun and active, in any way that makes you feel good. To help with some ideas, we are offering UW faculty and staff access to the IMA on February 22 at no charge—the normal single use pass of $6.02 is being waived for the day. The pass gives you access to all of the state-of-the-art cardio fitness and strength equipment, swimming pool, indoor track, basketball & volleyball courts, saunas, and much more. For information, go to our website or email us at ima@uw.edu.
There will be a number of things going on in and around the IMA, including:
Drop-in group cycling and yoga classes ($5/class) beginning at 9:30am—tickets may be purchased at the Member Services Desk prior to class. Get there early to get a spot!
Women's rugby club plays Oregon State at noon on Field #3, north of the IMA
Men's lacrosse club plays Simon Frasier U at 7:00pm on Field #1W, east of the Golf Driving Range
Club sports practices include men's ultimate at 10:00am on Field #1W, women's soccer at 10:00am on Field #3, and badminton at 4:00pm in IMA Gym B
Various Registered Student Organizations will be having practices in IMA studios, including Natya Dance, Step Up Dance Crew, and DangeRASS Dawgs
Whatever you choose to do, have fun, be active, and celebrate!
On the "what's happening next" calendar—the week of February 24 – 28 is the "Pac 12 Fitness Challenge." The Challenge is a conference-wide initiative promoting regular physical activity. From February 24-28 all 12 schools will be competing to accumulate the most minutes of activity and earn the title of Pac-12 Fitness Challenge Champion! Check the website so that you can help UW secure the title of the conference's most active school by participating in the Pac-12 Fitness Challenge! We have to at least beat the Cougs, right?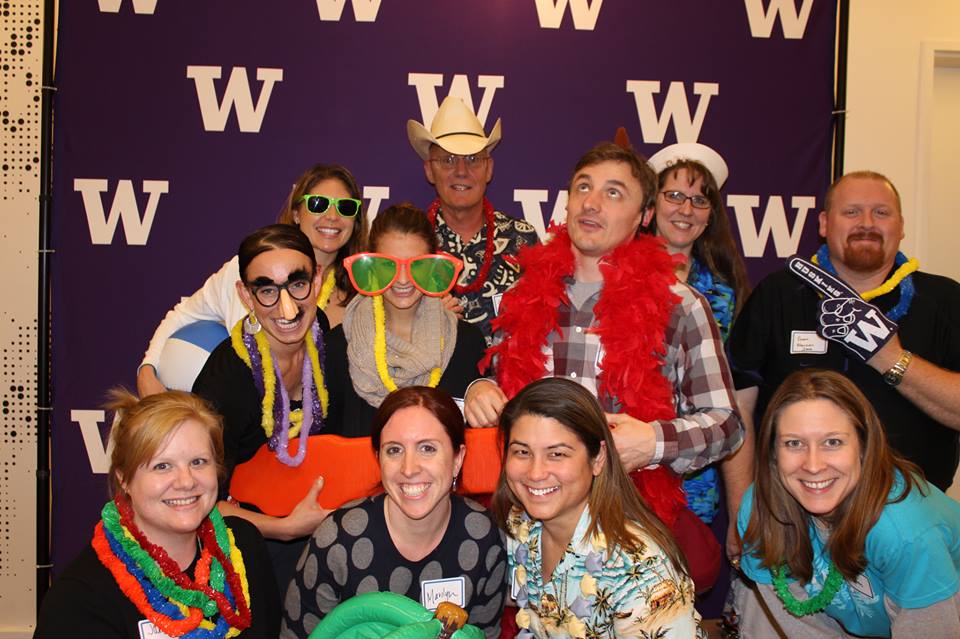 Rec Sports Ambassadors/authors: Gary Leonard, Interim Director of Recreational Sports Programs, and I have been with the department for over 30 years in various capacities (I'm the one in the cowboy hat). Katie Beth (blue shirt in the front row), Associate Director of Programmed Activities has served in a variety of positions as well and won't give up on her dream of the Cubs of making the World Series some day. Julie Schroeder (green shades in the back row), Member Services Coordinator keeps the front desk alive, and if you've been to a Husky home soccer match she lets you know what's happening on the field.