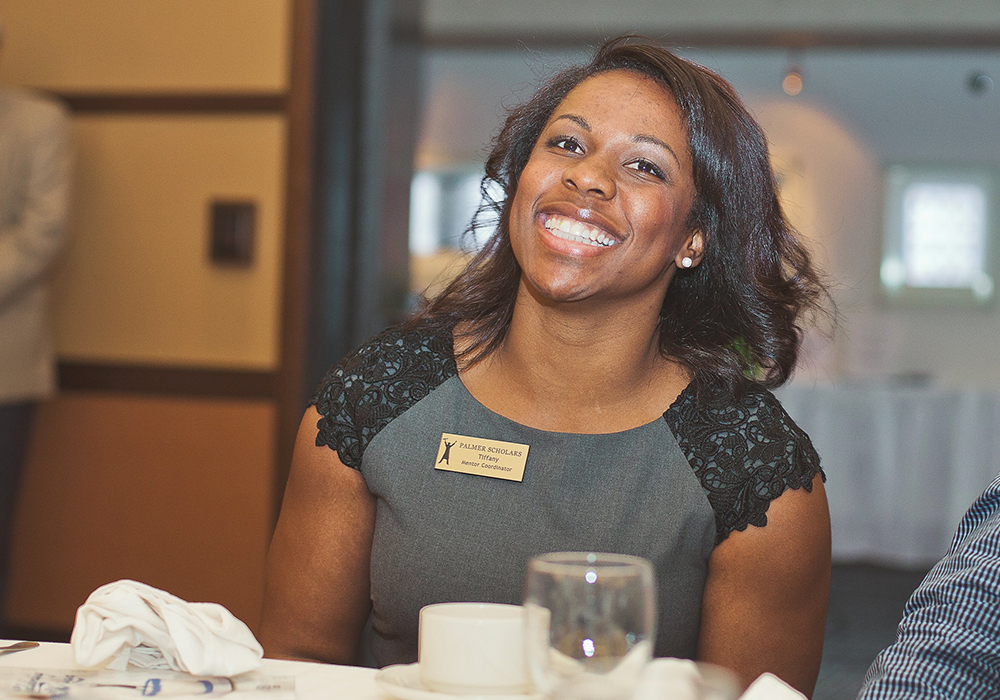 I recently spoke with Tiffany Castro, a Whole U ambassador from the Office of Student Transition Programs in Tacoma. Her passion for helping people and for wellness made it completely clear why she agreed to volunteer her time as an ambassador.
Thanks for taking the time to talk with me! Tell me a little about yourself.
I grew up in Washington, but went to school in Florida on a softball scholarship. After graduating, I returned to Washington and worked in the non-profit world. I finally came to work at UW six months ago.
What made you want to work at UW?
It's local, and the mission is in line with my goals. It's one thing to have a good job and it's another to have a job that you love and co-workers who all have the same passion.
You work in Student Transition Programs. Can you tell me more about that and your role?
Student Transition Programs encompass all levels– from pre-college students all the way to graduating college students starting out in the professional world. The purpose of our pre-college programs is to start creating the college-going culture among students while our career development services prepare current students for internships and post graduation opportunities.
My title is program support supervisor, so technically I support all aspects of the Office of Student Transition Programs. The vision of the Office of Student Transition Programs is to become the preeminent higher education resource for college readiness and career preparedness in the South Puget Sound region. In my role, I manage our daily operations and student workers, and help develop and manage specific programs. Student Transition Programs cover such a variety of things, but it all comes down to building self-efficacy within students on all levels in order to ensure positive outcomes.
Why did you agree to serve as an ambassador for The Whole U?
I've always been active; I am certain that is one part of me that will never change. Being healthy is so much more than being skinny or losing weight, it's about a whole lifestyle. Are we getting sick a lot? How do we manage stress? What is our body telling us?
I believe healthy lifestyles benefit retention and transition across the board. I work with a variety of students and I see firsthand the stress of transitioning into new stages of life. If we're healthy and feeling good, we're able to think clearer and be more productive. So for me, being an ambassador gives me the opportunity to help my fellow co-workers and students increase their quality of life, which to me is all a part of professional development.
What do you hope The Whole U accomplishes in its first year?
Establishing a healthy culture here on campus. This could include helping people work on stress management, healthy eating, the importance of exercise, getting more involved with things they enjoy, or being involved with the community.
If you were going to start a social group, what would it be?
Fitness Friday! I would love to create opportunities for staff and faculty to "get fit"! Not only will this promote a healthy lifestyle, it will also be an opportunity for staff and faculty to get better acquainted.
What do you enjoy doing in your free time?
I truly take pleasure in spending time with my family! I am always up for anything active or adventurous. I recently started doing CrossFit and it's like an addiction! When I want to relax I love to cook, read, or watch movies.
Thanks for taking the time to learn about the great work Tiffany is doing in Tacoma! To find your Whole U ambassador, you can search our list by name or organization.