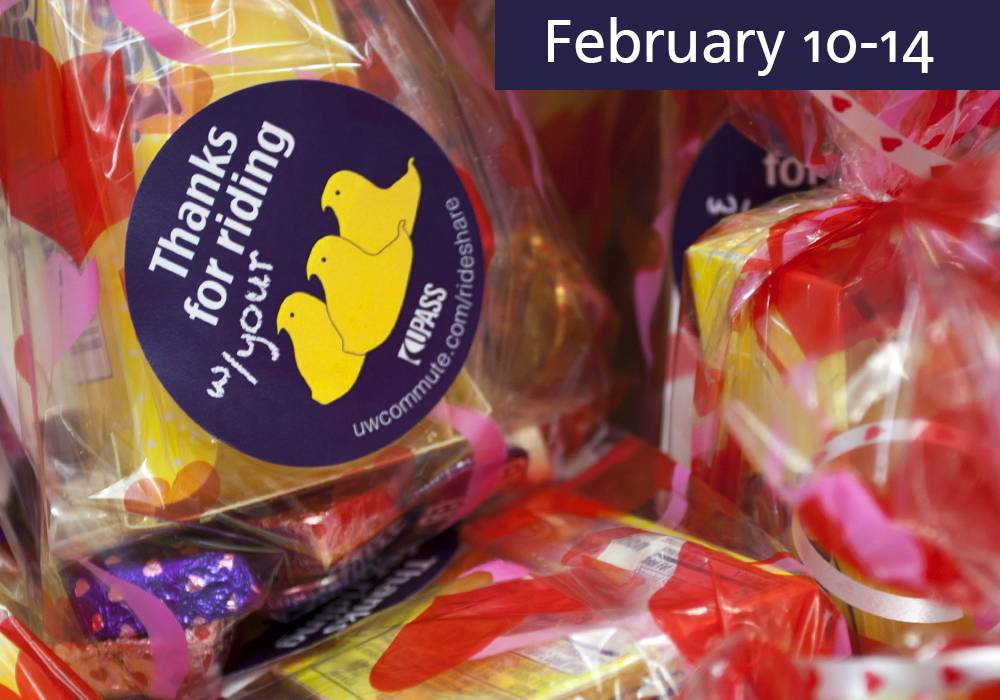 I have the best carpool partner in the world. This is based largely on the fact that she brings me Starbucks every morning. On the days when I'm not the driver, I can kick back with my coffee and play DJ with the stereo. Whether my friend and I are in the mood for a deep discussion on the latest NPR topic or just a good gabfest fueled by a pop station's morning crank call, we always end up laughing and sometimes we even get some work done. When I drive, my friend takes advantage of the extra prep time and finishes her hair and makeup on the road so she can spend extra time with her baby boy while she's still at home. It's for reasons like these, plus many more, that folks on campus love their carpool and vanpool commutes. So often what starts out as groups of strangers with similar schedules becomes groups of friends who get to squeeze in some socializing and multitasking on their way to and from campus.
If you've never thought about carpooling or vanpooling, you should! Both of these options offer a significant cost and time savings over many other commuting options. Carpools and vanpools get to cruise to campus in the HOV lanes, and vanpools get preferential loading onto all Washington State Ferries. Once you get to campus, carpools park for only $3 per day as long as you and your carpool partner(s) are all U-PASS members. You can also purchase a quarterly or annual carpool permit for $141 per month which breaks down to just $47 per person in a three person carpool. Carpool permits also include up to three complimentary U-PASSes for you and your carpool partner(s). Parking a vanpool on campus is even easier – vanpools park for free, no permit required! Just pull into a campus parking lot of your choice, find an open parking space, and park!
If you're still not convinced that you should give carpooling and vanpooling a try, here's another reason – We Heart Rideshare Week. From February 10 through 14, Transportation Services and U-PASS will show some love to all the campus carpoolers and vanpoolers whether it's your first time sharing the ride or you've been doing it for years. During the second annual We Heart Rideshare Week, Transportation Services will give away rideshare care packages filled with goodies to help you and your rideshare partners enjoy your trip and encourage those around you to also share their ride. To get a care package, all you have to do is stop by any staffed campus gatehouse between 6 a.m. and 9 p.m. in either an existing vanpool, in a carpool with a valid permit, or you can purchase a daily (impromptu) carpool permit on the spot. No matter which rideshare option you choose, you'll drive away with a care package or two and you'll save money on gas and parking. For all you need to know to participate in We Heart Rideshare Week, plus resources for starting or joining a carpool or vanpool, check out the following links:
And if you'd like to help Transportation Services improve your carpool and vanpool commuting experience, then please take a few minutes to complete the survey. Your feedback is greatly appreciated!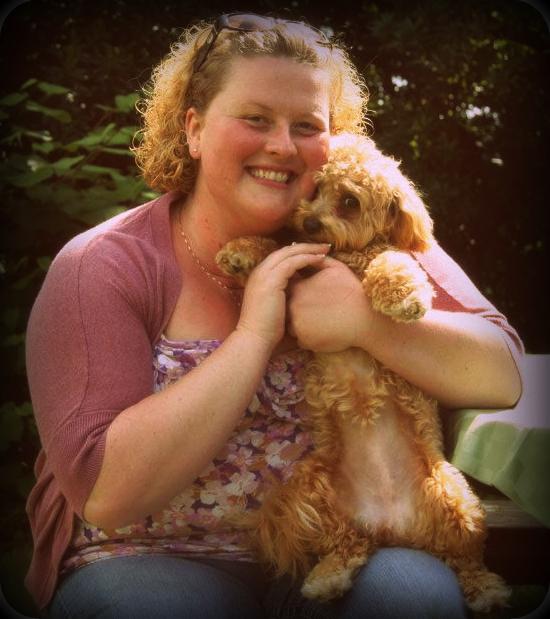 Sara Brydges is the Rideshare Coordinator for Transportation Services on the Seattle campus. She's here to help the current and potential UW rideshare community navigate the often murky waters of vanpool and carpool coordination in order to find a commute that works for them. Sara lives in Seattle, where you'll most often find her with her dog, Khloe, messing about in boats.