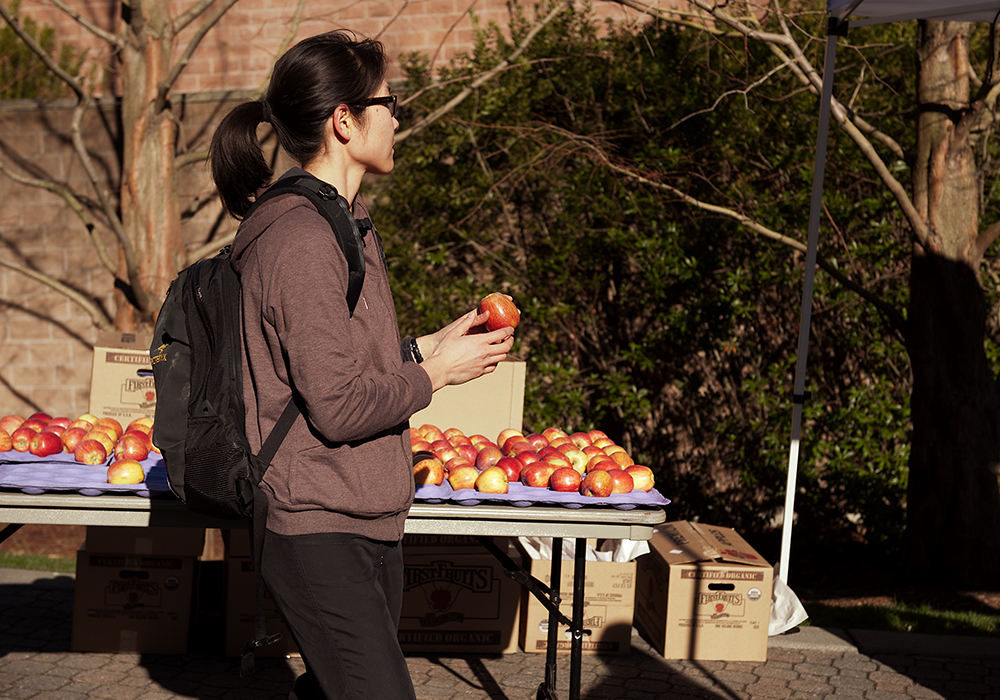 From Farm to Fork – The benefits and opportunities for UW faculty and staff
Every summer I worked on my girlfriend's family farm in Canada. We picked peas, beans, strawberries,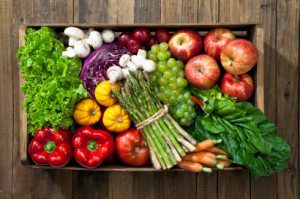 tomatoes, corn, and more. After we picked, we brought our produce into the city's Farmers Market and sold it to thousands of locals and tourists. It was my favorite time of the year: my family got fresh produce daily, I was paid by the bushel so I would put my volleyball pads on and work hard in the fields, and I always got to meet interesting people while getting a great tan. By the end of the summer, my arms were so strong from lifting heavy corn bags that I could exclude push-ups from my strength routine. I was so healthy!
We all know there are many benefits to eating fresh and local. These are my top reasons for shopping locally.
Flavor: Fresh means your produce was recently picked so it is full of flavor. Aren't FRESH strawberries always tastier than the ones from the grocery store?
Nutrients: Once harvested, produce quickly loses nutrients. Since local produce is sold soon after it's picked, nutrients are not lost during shipping or storage.
Economy: Buying straight from the farmer means you are supporting local business and keeping businesses within the community.
Environment: Buying locally grown produce helps maintain more green space, promotes energy conservation, and uses less packaging.
Variety: Local farms have the ability to try different varieties of produce, like the various types of tomatoes.
Community: By getting to know the farmers who grow your food, you build understanding, trust, and a stronger sense of community.
Teachable moments: Taking your kids to the local farmers market can be so fun and it is a great way to teach them where their food comes from.
While you may already have a favorite farmers market in your neighborhood, check out these resources too for fresh and local produce:
Full Circle is an organic produce delivery service that supports local farmers. Through a partnership with The Whole U, Full Circle is offering a 10% discount to UW faculty and staff. Check it out on our discount page, listed under the "Food & Beverages" category. You can pick your produce or sign-up for their handpicked box, delivered weekly. What's even better is they offer custom recipes for your order. And, if you plan on going on vacation, they can hold your order until you return.
UW Medicine hosts a monthly farmers market at the Plaza Café sunroom, open to everyone. The next one is February 12.
The Seattles Farmers Market has eight locations, three of which are open year-round. The U District location is open every Saturday from 9 am – 2 pm. It is Seattle's oldest and largest farmers/food-only neighborhood market and is recognized as one of the best farmers markets in the U.S. Check out the produce calendar to see what in-season fruits and vegetables to look for next time you're at the farmers market.
Another way you can get involved in a farm to fork way of life is joining a local P-Patch community garden. This organization will help you transform the empty space in your neighborhood into a community garden!