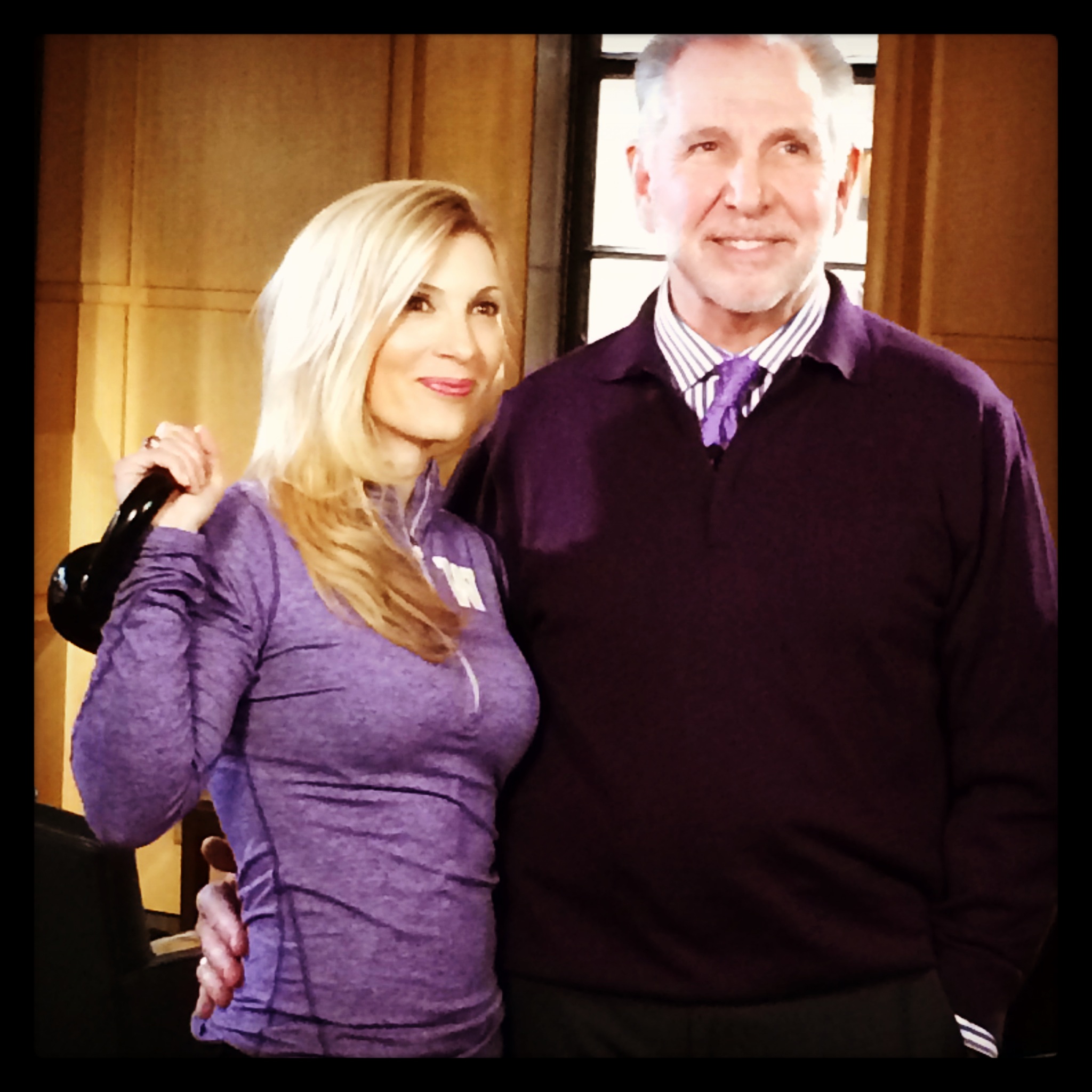 UW is Ready to Kettlebell and Make History!
The University of Washington is about to make history! We decided to launch The Whole U with an event that would bring us together as a community and inspire the UW to get active. There are over 1,400 faculty and staff registered to break the Guinness World Record tomorrow with the Largest Kettlebell Workout in History. As the event coordinator, it has been amazing to witness the excitement among UW faculty and staff. We have received ton of emails on how this event has been the motivation to start moving more this year and thanking us for launching in such an exciting way! Will you be there?
We know President Young and Marti Young will be there:

This kettlebell workout is going to be fun, entertaining, and inspiring in so many ways. The main goal is to have a great time and to see that the kettlebell isn't something to avoid when you are at the gym. For those of you that have registered but have been intimidated by the kettlebell, don't be. We will be introducing this mode of exercise in its simplest form and will give you the tools to take this movement back to your office or home and add to your exercise routine or maybe even give it a try at your local gym or fitness facility.
For most people, strength training is the one thing they avoid yet it is extremely important. As we age our muscles naturally atrophy and our bones become weak. Strength training is the main prevention. Other benefits of strength training include increasing your metabolism, decreasing your body fat, preventing injuries, and improving your fitness. Whether you are new to exercise or training for that next Ironman, strength training is a must! It is our hope that after this incredible event you are motivated to continue using your kettlebell to improve your strength.
For those of you who registered, we can't wait to see you! Be sure to wear comfortable shoes, comfortable clothes, and no jewelry. There'll be a coat check, but leave valuables at home.
Hear President Young introduce the Whole U, meet the Whole U team and some UW athletes while being part of history!
They're ready to kettlebell with you. SEE YOU THERE!
For those of you that can't make it, come back to The Whole U website tomorrow for a LIVE webcast! You will also be able to see what everyone is saying about the event in real-time by following the hashtag #wholeukettles on Twitter and Instagram.